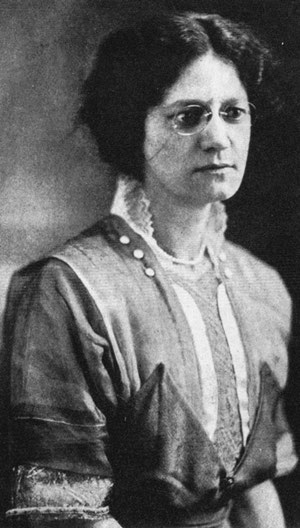 Born : 13th June, 1881 - Plotzk ( then Russian Poland )

Died : 15th May, 1949 - New York ,NY., USA

Married : Amadeus William Grabau in 1901
AMERICAN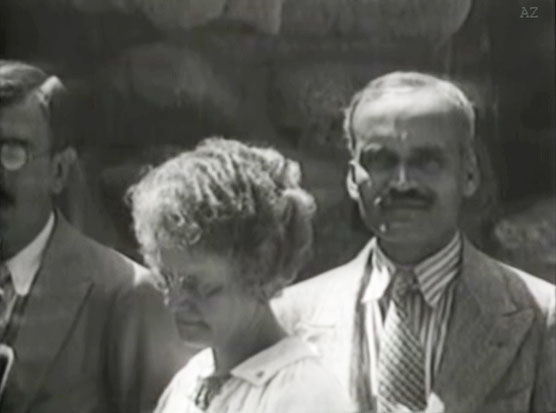 Josephine Esther Grabau ( aka Josephine Ross ) was Mary's daughter.
Select her page in the "His Close Ones" folder above or click on her underlined name above.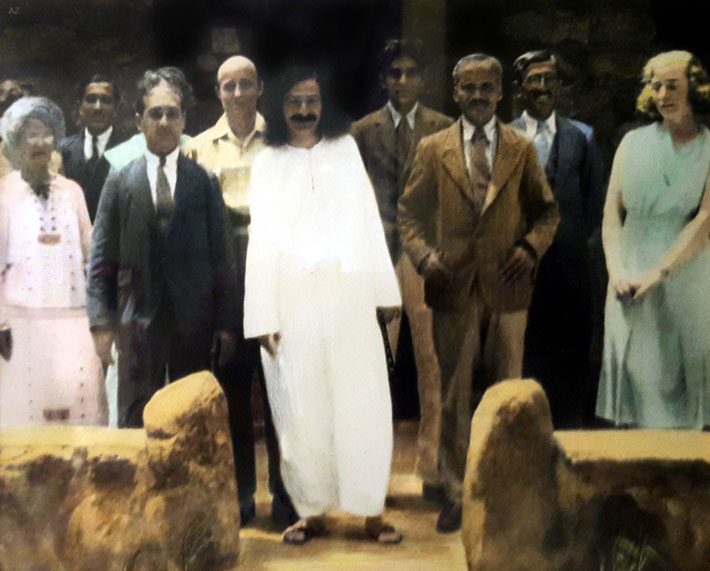 In May of 1931, Malcolm Schloss saw Richard Mayer again in Boston. He also met Thomas Watson who, along with Mayer, was planning on sailing for England to spend some time at Meredith Starr's retreat. In June, Malcolm and JeanAdriel  sold their bookshop and moved to Hancock, New Hampshire, to live communally with a group of like minded spiritual seekers from Boston. In July, Mary Antin called, saying Milo Shattuck had come back from England. Shattuck had not yet met Baba, but had heard all about him from Meredith Starr. Jean and Malcolm were deeply impressed.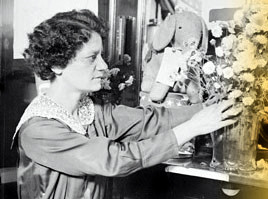 A young poetess named Josephine Esther Grabau came to meet Baba on November 10th. ,1931.
Her mother Mary Antin, author of The Promised Land, was helping Jean Adriel with the household affairs at the retreat. One day, Mary called her daughter to tell her that she must meet Baba. When Josephine was ushered into Baba's room, she hesitated. Chanji told her not to be afraid. Baba held out his hand to her and she knelt at his feet. "I was lost in his luminous, brown eyes," she recalled. "Almost at once, I felt I knew him. Here was the living Christ. There was no doubt in my mind."
Baba motioned to her if she wished to ask anything. Josephine said that she would like to help people. Baba gently replied, "First, you must learn how to help."
Josephine was allowed to stay at the Harmon retreat to assist her mother with chores. She was given a room in a nearby guest house, but the first night she was there, it caught fire and burned to the ground. The residents, however, were not upset, as it afforded them the opportunity to move into the house where Baba was staying. Thus, they were able to spend the night under the same roof with him.
The next day, November 11th, Baba called them to his room and asked if anyone were hurt. On being reassured that all were fine, Baba explained, "Fires often spring up where I go."
Lord Meher Volume 4, Page 1474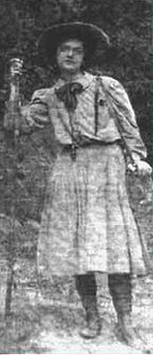 1934
So, on the Memorial Day weekend, Darwin Shaw and another young fellow named Donald Holloway drove to Harmon, about one hundred and sixty miles away. They soon found the retreat, only to learn that Baba had finished his work there early and gone on to California. This was a deep disappointment. However, the feeling there of Meher Baba's "loving presence" was still very evident. They were welcomed by a few of Baba's followers who were still there, namely Josephine Grabau, Mary Antin, Milo Shattuck, Anita de Caro, Howard Inches and Grace Mann. Josephine asked Darwin if he would like to write to Baba. He did, pouring out his heart in a letter, offering his life in Baba's service. Darwin immediately mailed it and returned to the retreat for dinner. Halfway through the meal, he began to feel Baba replying to the letter. Darwin felt a "welling through the heart with unmistakable love ... answering everything in my letter," and tears began falling from his eyes. Although he deeply regretted missing Baba, Darwin was happy that he had found Baba's followers and longed for the day when he could meet the Master in the flesh.
From Wikipedia, the free encyclopedia
Mary Antin (June 13, 1881 – May 15, 1949) was an American author and immigration rights activist.
Born to a Jewish family in Polotsk, she immigrated to the Boston area with her mother and siblings in 1894. She married Amadeus William Grabau in 1901, and moved to New York City where she attended Teachers College of Columbia University and Barnard College. Antin is best known for her 1912 autobiography The Promised Land, which describes her assimilation into American culture. After its publication, Antin lectured on her immigrant experience to many audiences across the country, and became a major supporter for Theodore Roosevelt and his Progressive Party.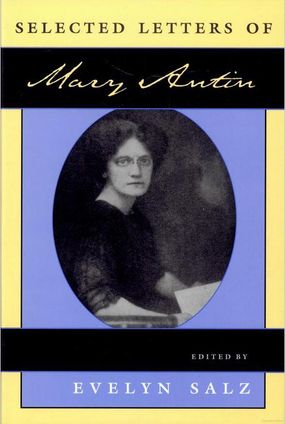 In this book on Mary Antin, Meher Baba is mentioned a few times from pages 89.
http://jwa.org/encyclopedia/article/antin-mary

http://www.news.harvard.edu/gazette/1997/03.06/RevisitingThePr.html

When Antin was thirteen her family emigrated to the United States and they settled in the slums of Boston. Mary attended the Boston Girls' Latin School and had her first poem published in the Boston Herald when she was only fifteen. The letters she sent to her uncle living in Russia were also published in The American Hebrew.

Mary moved to New York where she met Amadeus Grabau, a professor at Columbia University. After her marriage to Grabau in 1901 Mary attended Barnard and Teachers' College before the birth of her daughter - Josephine.

Antin wrote several articles for Atlantic Monthly before she published her autobiography, The Promised Land (1912). The book was highly successful and was used in Civic courses in US schools until 1949. This was followed by They Who Knock at Our Gates: A Complete Gospel of Immigration (1914).

A supporter of Theodore Roosevelt and the Progressive Party, Antin was one of the leading campaigners against restrictive immigration legislation. Mary Antin died in New York on 15th May, 1949.              
1899From Plotzk to Boston. At the age of eighteen, Antin publishes her first book, a translation of letters written in Yiddish to her uncle, describing her experiences as a Jewish immigrant in America. Antin immigrated to Boston from Russian Poland in 1894. 1912The Promised Land. Antin's autobiography tells of her Russian upbringing, the immigration of her family to America, and the challenges of assimilation. It is one of the best treatments of the Jewish immigration experience in the pre-World War I era.