aka

Akhtari Bai Faizabadi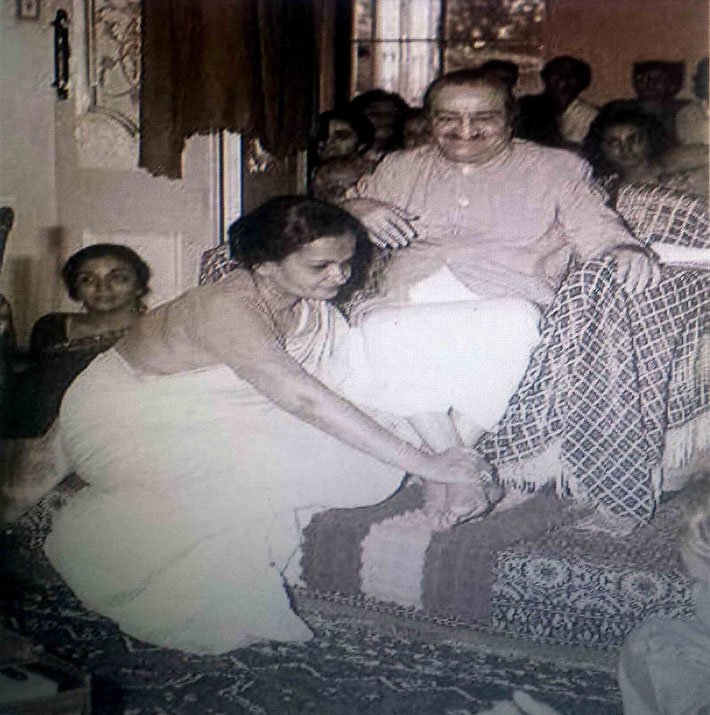 Begum Akhtar with Avatar Meher Baba
In the morning that day, an unscheduled visitor arrived. Begum Akhtar, age forty-nine, the celebrated singer from Uttar Pradesh, suddenly came to Meherazad along with Golwalkar, the music director of the Poona All India Radio station. Baba had several of her records and she was one of his favorites. Back in 1937- 38, Adi had invited Begum Akhtar to sing before Baba, and expressed his willingness to pay her round trip travelling expenses from Lucknow to Ahmednagar, and make all arrangements for her journey. But she demanded an exorbitant fee, and at the time, Baba informed Adi: "Don't call her now; one day she herself will come." And here she was, coming without an invitation.
In response to a message from Golwalkar, she was to have sung before Baba in Guruprasad the past summer, but she was unable to do so because of a serious illness at the time. Meeting Baba now, Begum Akhtar wept copiously. It seemed as if she had been in Baba's inner contact for years. She told him, "From the day I heard of your call, I have been craving your darshan, and I sing a special ghazal before your photograph every day."
She beseeched Baba to allow her to sing it before him, to which Baba replied, "I am in seclusion now and not in the mood to listen to ghazals."
Begum Akhtar pleaded, and Baba replied, "I will give my permission only on the condition that you agree to come to Poona and give a performance of four to five hours at Guruprasad on any day in April or May. If you agree, I will hear one ghazal now."
She was delighted and lovingly accepted the condition.
The Queen of Ghazals, as she was called, ( who used to charge one thousand rupees for one song ) herself came to Baba begging with a prayer to allow her to sing for him. Such is Love's wonder! Only Love can perform such marvels!
Seated before Baba and the mandali, Begum Akhtar sang her daily "prayer" to Baba. Translated, its first line was: "O Love, my tears are the result of surrendering to you!"
Tears of love and joy coursed down her cheeks as she sang. Baba gave her one of his own handkerchiefs with which to wipe her tears. He was so pleased with her singing that she sang three more songs.
Baba remarked to her, "I am the Fakir of fakirs and the Emperor of emperors!"
Begum Akhtar replied, "There can be not the least doubt in that."
When Baba mentioned what fee she would accept for the program at Guruprasad, she said, "I want nothing except your love."
Baba was pleased by her answer.
The tabla drum player, Kamat, also accompanied Begum Akhtar, as did her daughter. They brought two large garlands, one for the daughter and one for Akhtar to place around Baba's neck. But Begum Akhtar was so overcome she put both garlands around Baba! Baba assured her, "You have no idea how happy you have made me with your singing."
She exclaimed, "I am so happy and fortunate to have done so."
While leaving she held on to Baba's feet, and with her head on his knee wept quietly for a long time. Patting her bowed head, Baba gestured, "You are most blessed."
About one hundred twenty lovers from Ahmednagar came to Meherazad that afternoon. Baba had instructed them beforehand that on reaching Meherazad, they should first have tea and then enter the hall. But no sooner had they got down from the buses, than Baba called them into the hall. After all were seated before him, he stated:
Since morning I have been sitting here because Begum Akhtar of Lucknow came for my darshan. Twenty-five years ago, Adi asked her to come and sing before me, but she did not come. She was most eager for my darshan and wept like a child. She stuck to my feet and would not leave me. I consoled and comforted her, embraced her and presented her with my handkerchief. She did not ask for any fee but entreated me for my love. Although she came for my darshan, still she said she wanted to sing one ghazal to please me. And I accepted her request. She then sang four ghazals instead of one, which pleased me greatly. Thus, after being near me for about two hours, she left and agreed to sing before me in Guruprasad in May, saying that for the musical feast she would serve, she wanted my love in lieu of any monetary fee.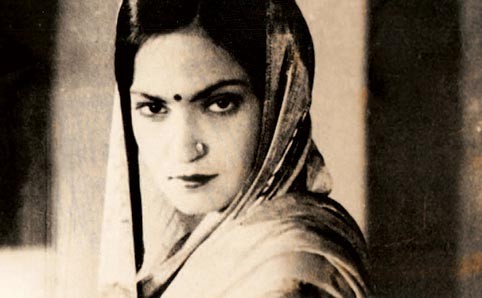 When I had first met Beloved Baba, His beauty was indescribable. In the early years His eyes were like fiery, radiant pools, and as a teenager I sometimes trembled after bowing down to Him. Baba's entire physical form was expressive, His hands eloquently gesturing, as if He were performing a dance. Sometimes when I looked at Him, I would feel that He looked like Jesus. Over the years Baba's eyes changed, softening and shining with even more love and compassion, and His once graceful walk became laboured. After the second accident the doctors had not expected Baba to walk again; although He did, walking was both difficult and painful for Him. As more years went by, we could see Baba's tremendous universal suffering increasingly taking its toll on Him physically. Despite what those of us closest to Him saw in the privacy of Meherazad or Guruprasad, however, when our Beloved God-Man sat in His chair at a darshan programme, He appeared renewed, His face glowing. Those who had come for His darshan would never have guessed what agony we saw when He returned to His room afterwards, drawn and exhausted.
At the time of His birthday in 1967, Baba was extremely restless; He was also experiencing a great deal of pain. During lunch on 24th February He said, "My time has come. My time is very near." We were to hear Baba repeat these words frequently from then on. The following morning, His birthday, Baba was feeling quite low. Although He was dizzy, He tried hard to appear cheerful, as He wanted all of us to be happy. We placed the pink cake I had brought from Bombay before Him. After lighting the candles and singing "Happy Birthday" to Baba, we read aloud all of the many birthday telegrammes He had received.
We celebrated quietly in Meherazad, but that evening a big birthday programme featuring Begam Akhtar, one of the most famous ghazal singers in India, took place at the Ahmednagar Baba Centre. She had sung for Baba twice at Guruprasad, and at her request Baba allowed her to come to Meherazad. We were happy to see the joy that her singing brought to Baba's face. Begum Akhtar was going to Mecca on a pilgrimage, and Baba asked her who would accompany her. When she told Him she was going alone, Baba said, "Am I not going with you?" He then gave her a handkerchief, asking her to place it on the Kaaba ( the holy site of pilgrimage for all Muslims ) and then bring it back to Him. After returning from Mecca she wrote Baba a letter sadly telling Him that she had lost the handkerchief on the way there.
 Arnavaz N. Dadachanji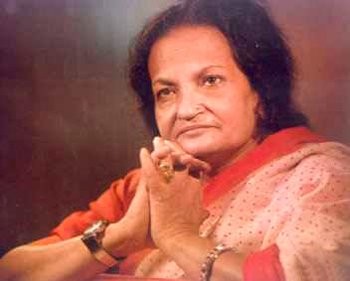 Meherwan and I were discussing the lines from a ghazal this morning, and the talk came around to Akhtar Begum, who was the foremost proponent of the Thumri style of Hindustani Music, and who sang the ghazals that Baba loved.  She was very famous and Adi Snr. thought her performance would please Baba so he invited her to sing for Him.  She quoted a very high fee, and when Baba was told about it, He said,

"Let it be." 
A few years later, Prof. Golwilkar (himself a very talented musician and composer) became the Director of All India Radio, Poona.  He was very taken with Baba, and so whenever a well-known singer came to perform for the radio station, he'd bring them before Baba.  At some point, he must have told Akhtar Begum about Baba, and following an inner prompting, she landed up at Meherazad where Beloved Baba was in seclusion, around His Birthday time.  Meherwan recalls that she turned up at Mandali Hall, and asked to sing before Baba.  Baba was asked, and He told one of the Mandali to bring her in.  She came in, and sang before Him.  Baba was very pleased and took a paper on which a poem for His Birthday had been sent by a close lover named Prof. Dastagir.  Showing the paper to her, He asked her if she could put it to music and sing it for Him.  She read it through and said,

"Of course, I will do it right now."

  Thus saying she put it to music and sang it to Baba.  Then she asked to sing a final song, and Baba agreed on condition that she would come to sing before Him in Poona, for the three days of His Darshan there.  She readily agreed, and sang her third song.  Then she wept before Baba and from that day she was His.
Akhtar Begum kept her promise to sing at Guruprasad.  I remember the three days she sang, though to my 6-year old mind her singing wasn't all that wonderful.  But she was very approachable, and when (on one of her beedi breaks – she smoked beedis and Baba would stop her every so often so she could go have a quick smoke - she was greeting Gaimummy and Manu, and I happened to be there, she gave me a hug and her blessings (it is traditional for elders to bless young ones, usually with long life and happiness).  Meherwan recalls that one time she had a congested chest and still sang so well Baba said to the gathered lovers,

"See, she has a chest full of phlegm, but how lovely her voice still is!" 
Akhtar Begum loved Baba a lot.  She always regretted that she wasted all those years when she could have been close to Him, her wasted time.  She died a few years after Baba dropped His Body, and is still remembered in the Baba world as one who gave pleasure to the Highest of the High.  To quote a few lines from the ghazal that Meherwan and I were discussing – "Each syllable on my tongue praises Him, my every footstep on this earth is my salutation to Him.  I Your lover am going towards my annihilation with as much rejoicing as if I was on my way to the Kaaba."   Maybe Akhtar Begum has reached her Kaaba too!  Jai Meher Baba.
At the start of this post is a link to a ghazal that was a great favourite of Baba's, which Akhtar Begum sang before Him many times. 
Posted by Mehera Arjani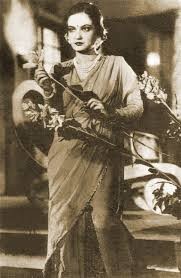 COURTESY OF WIKIPEDIA
Akhtari Bai Faizabadi, also known as Begum Akhtar (October 7, 1914 – October 30, 1974), was a well known Indian singer of Ghazal, Dadra, and Thumri.
She received the Sangeet Natak Akademi Award for vocal music, and was awarded Padma Shri and Padma Bhushan (posthumously) by Govt. of India. She was given the title of Mallika-e-Ghazal (Queen of Ghazals).
Early life
Begum Akhtar was born in Bada Darwaza, Town Bhadarsa, Bharatkund, Faizabad District, Uttar Pradesh. Her father, Asghar Hussain, a young lawyer who fell in love with her mother Mushtari and made her his second wife, subsequently disowned her and his twin daughters Zohra and Bibbi (Akhtar).[4]

Career
Akhtar was barely seven when she was captivated by the music of Chandra Bai, an artist attached to a touring theatre group. However at her uncle's insistence she was sent to train under Ustad Imdad Khan, the great sarangi exponent from Patna, and later under Ata Mohammed Khan of Patiala. Later, she travelled to Calcutta with her mother and learnt music from classical stalwarts like Mohammad Khan, Abdul Waheed Khan of Lahore, and finally she became the disciple of Ustad Jhande Khan.
Her first public performance was at the age of fifteen. The famous poetess, Sarojini Naidu, appreciated her singing during a concert which was organised in the aid of victims of a Bihar earthquake of 1934. This encouraged her to continue singing ghazals with more enthusiasm. She cut her first disc for the Megaphone Record Company, at that time. A number of gramophone records were released carrying her ghazals, dadras, thumris, etc.
Begum Akhtar's good looks and sensitive voice made her an ideal candidate for a film career in her early years. When she heard great musicians like Gauhar Jan and Malak Jan, however, she decided to forsake the glamour of the film world for a career in Indian classical music. Her supreme artistry in light classical music had its moorings in the tradition of pure classicism. She chose her repertoire in primarily classical modes: a variety of raags, ranging from simple to complex. After the advent of talkie era in India, Beghum Akhtar acted in a few Hindi movies in thirties. East India Film Company of Calcutta approached her to act in "King for a Day" (alias Ek Din Ka Badshah) and Nal Damayanti in 1933.
Like others of that era, she sang her songs herself in all her films. She continued acting in the following years. Subsequently Beghum Akhtar moved back to Lucknow where she was approached by the famous producer-director Mehboob Khan, as a result of which she acted in "Roti" which was released in 1942 and whose music was composed by maestro Anil Biswas.[5] "Roti" contained six of her ghazals but unfortunately due to some trouble between producer and director, Mehboob Khan subsequently deleted three or four ghazals from the film. All the ghazals are available on Megaphone gramophone records. Beghum Akhtar, meanwhile, left Bombay and returned to Lucknow.
In 1945, Akhtaribai married a barrister, Ishtiaq Ahmed Abbasi, and became known as Begum Akhtar. However, after marriage, due to her husband's restrictions, she could not sing for almost five years and subsequently, she fell ill, that is when her return to music was prescribed as a befitting remedy, and in 1949 she returned to the recording studios.[6] She sang three ghazals and a dadra at Lucknow Radio Station. She wept afterwards and returned to singing in concerts, a practice that lasted until her death.
Her voice matured with time, adding richness and depth. She sang ghazals and other light classical pieces, singing them in her inimitable style. She has nearly four hundred songs to her credit. She was a regular performer on All India Radio. She usually composed her own ghazals and most of her compositions were raag based.
Death
During her last concert in Ahmedabad she raised the pitch of her voice as she felt that her singing had not been as good as she had wanted it to be and she felt unwell. The additional demand and stress that she put herself under resulted in her falling ill and was rushed to the hospital.
She died on October 30, 1974 in the arms of Nilam Gamadia, her friend, who invited her to Ahmedabad, which has become her final performance.
Discography
Hindi Films
Kalyug Hai Jabse Aaya Maya Ne...
Roti | Anna Sahab Mainkar
Wo Hans Rahe Hain Aah Kiye Jaa...

Ulajh Gaye Nayanwa Chhute Nahin...

Char Dino Ki Jawani Matwale...

Ai Prem Teri Balihari Ho...

Phir Fasle Bahaar Aayi Hai...

Rehne Laga Hai Dil Me Andhera...
Hamen Yaad Teri Sataane Lagi...

Main Raja Ko Apne Rijha Ke Rahungi...
Ishq Mujhe Aur Kuchh To Yaad Nahi...
(1954 - hame.n dil me.n basaa bhi lo).
Filmography
Awards and recognition