MARY ASTOR MUNN
nee PAUL -  later ALLEZ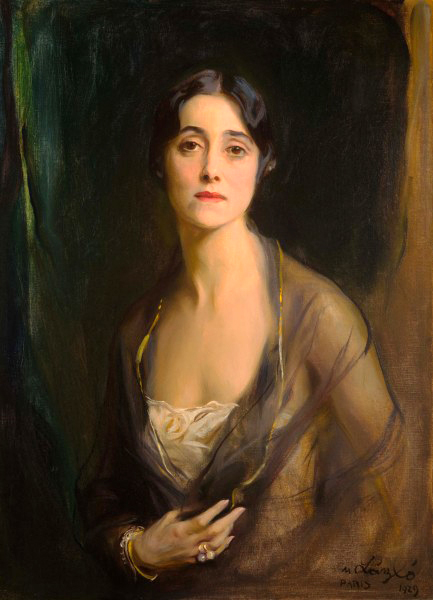 Born : 26th March 1889 - Philadelphia, Penn. USA
Died : 25 th July 1950 ( 61 y. ) - Paris, France
Buried : Mortefontaine, Departement de l'Oise, Picardie, France
Married : 1 ) Charles Alexander Munn - m. 1909 later divorced

               2 ) Jacquez Eami Adrien Allez  m. 1934
Children : Pauline, Charles, Mary & Frances
Parents : James W. Paul & Frances K. Paul, nee Drexel
Siblings : Ellen & Anthony
Click on the under-lined words below to visit the different web pages on this site.
1931
On Meher Baba's first visit to the USA, he visited Boston, Massachusetts between November 21 & 23.  He stayed at the Vendome Hotel and gave a public to an opportunity to meet him. Of the many people who did meet him was Mary Astor Munn.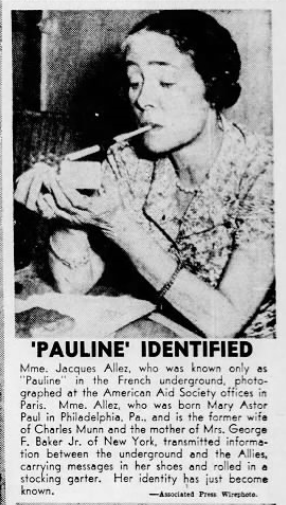 Mary Astor Paul was born 26 March 1889 at Woodcrest, the family home in Radnor, Pennsylvania, the daughter of James William Paul, Jr. (1851-1908), and his wife Frances Drexel (1852-1892). She was educated abroad and made her debut in Philadelphia society in 1907. Two years later, on 21 June 1909, she married Charles Alexander Munn of New York and Paris. They honeymooned in Europe, and returned to live in Boston while her husband finished his degree at Harvard. There were four children of the marriage: Pauline (born 1909), Charles Alexander, Jr. (born 1913), Mary (born 1915) and Frances (born 1917).
The sitter was a dedicated horsewoman, competing successfully at the St Martin's and Bryn Mawr horse shows. She was director of the Devon Horse Show near her home in Pennsylvania during the war years 1914-1918. She was an avid anglophile and enjoyed  family holidays in Scotland where they rented an estate at Dunkeld in the 1920s.
From 1922 she resided in Paris, and at the time this portrait was painted was pursuing a  divorce, citing abandonment, which was granted in 1930. In 1934 she married Jacques Allez. During the Second World War she was President of the American Aid Society in Paris and was involved in the French Resistance, contacting the American forces using the code name 'Pauline.' She received the American Medal of Freedom and was made a chevalier of the Légion d'Honneur for her actions. She died in Paris on 28 July 1950.