Marchesa / Lady / Nobili aka Stella Rho
Born : 29th September, 1886 - London, England
Died : 3rd January, 1975
English / Italian
1932
Baba and the mandali arrived in Venice, Italy, on Friday, December 2nd. He was met there by
Elizabeth Patterson, Norina Matchabelli, Nadine Tolstoy and Quentin Tod. They then traveled by train toward London, arriving in Milan on December 4th, where Enid Corfe and another devotee met them. The group stayed overnight at the Hotel Diana, leaving at 5 P.M. the next day. Baba arrived in Paris at 6 A.M. on December 6th and left for London at noon, arriving the same day.
Meanwhile, Kitty Davy and the others in the Kimco group had arranged for Baba's seven-day stay at the Knightsbridge Hotel. No sooner had Baba arrived than his lovers enthusiastically flocked to be near him. This was the first opportunity Elizabeth and Norina had to meet the London group. Norina had many acquaintances in London and she brought them to meet "the Beloved of God." Among them were Countess Kitty Pahlen of Russia, Baroness Rothschild, Lady Stella Vitelleschi and Vivienne Gieson. Vivienne was an interpretive dancer known as Oria.
Courtesy of Lord Meher ; Vol.5  p.1742

Stella Rho was in fact a stage and screen pseudonym of the Marchioness Stella Nobili-Vitelleschi, who was born to Scottish and Italian parents in London in 1886. She grew up between Italy, France, and Britain, and used the name Stella Rho from 1915, when she first appeared in the professional theatre. Well known in European 'high society', she was apparently much celebrated for her wordplay: when a priest reprimanded because of her low-cut dress on a train in Paris with the words, "Vous êtes indécente! Vous montrez tous vos seins!", she apparently replied, "Occupez vous de vos saints au paradis, et laissez en paix les miens!"...

Interestingly, she published an autobiography (under a shortened version of her real name, Stella Vitelleschi) in 1937, with the lurid, Slaughter-esque title "Out of My Coffin" --- a reference to the fact that she was pronounced dead at three months of age, and placed in a coffin; in fact, she had merely fallen into a cataleptic state, and was rescued by those preparing her burial!

Anyway, according to the account she gives in the autobiography, Stella Rho/Vitelleschi returned to London in 1933 after having played numerous character parts at the Odéon in Paris, but found herself being offered little theatrical work by agents who had no idea what the Odéon represented (she relates the tale of one agent, in particular, who believed that she had merely appeared in some kind of short sketch at an Odeon Cinema when she told him that she had 'performed at the Odéon'!). It was during this lean period that she (in her words) 'accepted a film engagement at Twickenham' --- an allusion to her work on MARIA MARTEN, OR THE MURDER IN THE RED BARN (1935), although she never refers to the film by title, or mentions Tod Slaughter.

Nevertheless, her appearance in this movie and in SWEENEY TODD has a (tenuous) connection to her having departed Paris, and accepting work that she otherwise might not have done.

"Out of My Coffin" ends rather unfortunately (for modern readers) in 1937, with Stella returning to Italy and being full of praise for Mussolini's reforms to the nation's infrastructure. After this, there is some evidence that she continued to act under the name "Stella Vitelleschi" --- this is interesting, because I discovered yesterday that an actress with that name is listed at the IMDB, appearing in bit-parts in Hollywood movies shot in Italy, including (most notably) BEN-HUR (1959), in the role of the Egyptian maid Amrah; so I really need to watch that now, to see whether Mrs Lovett indeed went on to appear in a biblical epic!

Stella Nobili-Vitelleschi was born at the house of her grandmother, Lady Lamington, at 26 Wilton Crescent, London, on 29th September 1886. I've never been able to locate the date of her death (presumably in Italy).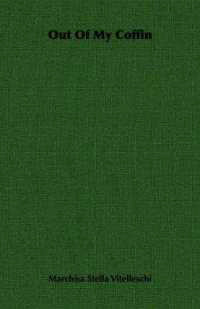 Title

Woman's guide to Europe




Fodor's feature series




Editor

Eugene Fodor




Edition

revised

Publisher

D. McKay Co., 1954

Original from

the University of Wisconsin - Madison

Digitized

19 May 2010

 

Length :

443 pages



Stella wrote the section on Monaco .
MONACO Lady Stella Vitelleschi
Page 182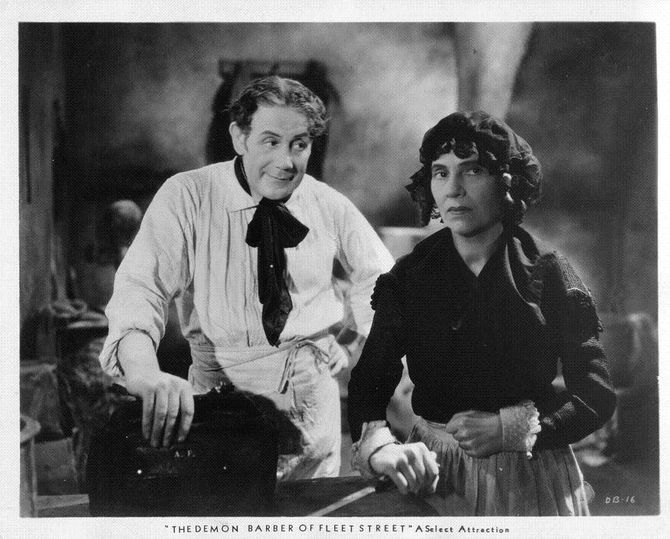 FILMS STELLA  PERFORMED IN ;