( Heye )
Born : 16th December, 1879 - Heidelberg, Germany
Died : 9th June, 1959 - Mannheim, Germany
Married : 1909 - Astrid Ada Agnes - later divorced
Children : Victoria Libertas, John, Ottora Maria
Artist & Teacher
GERMAN
Ludwig
Otto
Haas
-
Heye
(
born December 16,
1879 in
Heidelberg
, Germany - died
† 9
June 1959 in
Mannheim, Germany)
was a German
fashion designer
and
professor at the
Berlin
Art
Academy
.
He led
the
fashion
department
of
Decorative Arts
in
the
Prinz-
Albrecht
-Strasse 8
Haas
-
Heye
married
on 12
May 1909
in
Victoria,
Liebenberg - 
Astrid
Ada
Agnes -
Countess
of
Eulenburg
, a
subsidiary of
Philipp zu
Eulenburg
.
This
marriage
was
divorced
in 1921
.
His
children
[
1
]
Victoria
Libertas
Haas
-
Heye
(
1913-1942
)
,
John
Haas
-
Heye
(
1912-2008
)
,
pioneer of
the new
democratic
media
system
in
occupied
post-war Western
Germany 
and
Ottora
Maria
Haas
-
Heye
(1910
-
2001
),
wife of
the
Swedish
Ambassador
, Count
Carl
Douglas
(
1908-1961
)
and
mother
of
Elizabeth
Duchess
of Bavaria
(
*
1940)
and
Rosita
Spencer
-
Churchill
(
born 1943
)
.
The
wife
of
Liechtenstein's
crown prince
of Bavaria,
Princess
Sophie
is
his
granddaughter
.
To the family
of
Haas
-
Heye
also includes
the
Czech
composer
Pavel
Haas
.
New links were formed during World War I through Otto Haas-Heye's exhibitions, which created relationships between the avant-garde and elite society. This represented an important exchange between expressionist art and fashion, which adds a new dimension to our understanding of expressionism and highlights the importance of an alternative modernism at the beginning of the century. Simmons concludes that Martin's essay helps reveal an impulse that developed strong links to the creative and economic practice of fashion through Haas-Heye's efforts. This opens awareness to aspects within the larger movement, such as applied arts, that were also linked to cultural constructions of the feminine.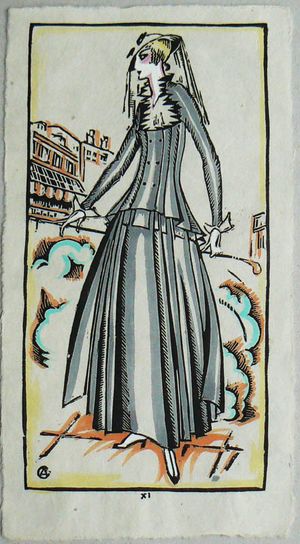 1932

AFTER A WEEK in London, Baba bade farewell to his close ones in London and proceeded to Zurich, Switzerland, on December 14th. Besides the mandali, accompanying him were Norina, Elizabeth, Enid and Tod.
The group arrived in Zurich on December 15th. Hedi and Walter Mertens, and Otto Haas-Heije were Baba's hosts. Heije was an established artist, as was Hedi Mertens, and a good friend of Norina's ( Matchabelli ). Heije had a fine art school in Zurich and arranged a warm reception there for Baba, who met with various Swiss people from 11 A.M. to 1 P.M. and from 3 to 7 P.M., after which he walked by the lake for an hour. At the reception, a woman who later became one of the foremost artists in Switzerland met Baba for the first time; her name was Helen Dahm and years later she stayed in India with other westerners and did significant painting for Baba.
One of the main persons to find out about Baba from Heije was Otto Billo, an international businessman interested in spiritual matters. Along with his friend Walter Mertens, he was following a Sufi Master when they heard about Meher Baba. Otto Billo had previously met Baba and told Walter Mertens that he must meet him, too. At first, Walter's wife Hedi was not too interested in Baba, as she was a follower of Sri Ramakrishna. In a reserved mood, Hedi went with Walter anyway and immediately was captured by Baba's love. Otto Billo's contact proved significant, as his daughter Irene Billo was destined to become very close to Baba.
Lord Meher Volume 5, Page 1749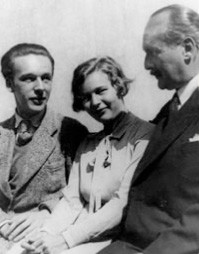 December 14th. 1932,
Baba left Knightsbridge Hotel, S.W. London, on December 14th. 1932, for Zurich, arriving there on December 15th. A reception had been prepared for him by Otto Haas Heye, who has a big art school in Zurich and is an old friend of Norina's ( Matchabelli ). Baba saw people from 11 to 1 P.M. and from 3 to 7 P.M., after which he walked by the lake until 8 P.M.
The Awakener Magazine -
1933
This time in Italy, Baba kept everyone busy, especially with writing, typing and other such work. Kitty and Minta had come to Portofino ahead of the group to prepare the house. Kitty was to supervise everything. Herbert Davy arrived on July 4th; Otto Haas-Heije, Hedi Mertens and her daughter Anna Katarina (Roelni) came from Zurich; Enid Corfe arrived from Milan; Victor and Alice Trau-Fisher came from Vienna. Alice had met Norina at a tea in New York some years before and they had corresponded regularly; Norina told Baba about her and Baba had them called.
The group arrived in Paris at two, Sunday afternoon, October 8th. Ruano Bogislav, Norina Matchabelli and Quentin Tod were present at the station to greet them. Baba checked into the Hotel Vouillement and then went to Ruano's apartment, where about fifty people had gathered for his darshan. He saw them all in less than three hours. Among those seen were Otto Haas-Heije, his wife and their daughter.
It was a foggy and cold crossing of the English Channel, yet the sea was not rough. They arrived in Calais and traveled on e Continental Express train to Paris, where they arrived at six that evening.
Anita left the group in Paris, since it had been previously decided by Baba that she be sent to Zurich to study at Otto Haas-Heije's art school. The rest of the group boarded the Paris-Orleans Night Express at 8:40 P.M.
Lord Meher Volume 5, Page 1833

They left Barcelona at 7 P.M. and arrived twelve hours later in Marseilles on November 2nd. Enid Corfe and Otto Haas-Heije were there to meet them. They went to the Bristol Hotel for breakfast and a bath; afterward Baba discussed matters in private individually with Herbert, Enid and Otto.
Baba boarded the Viceroy of India at noon and they all sat together in silence in his cabin before it was time to depart. In a splendid mood, Baba revealed to them, "You do not see me as I really am. This body is not me; my Real Self is far more beautiful. I am Infinite Truth. I am Infinite Love. I am Life Eternal."
FROM EUROPE, Norina, Anita, Otto Haas-Heije, Hedi and Walter Mertens together sent Baba this Christmas telegram: "Remembering past Christ, we greet coming Avatar."
K. K. Manekar came to see Baba on December 25th. Even though it was Christmas Day, Baba made no special occasion of it.
Lord Meher Volume 5, Page 1856


Later that afternoon, Baba drove with all in his group to Zurich to see the studio of Otto Haas-Heije, the artist and designer who had previously met Baba several times. On this occasion, Otto and Frieda Billo met Baba there, as did other Swiss.
At Feldmeilen, Baba was relaxed and paid much attention to the Mertens family, playing with Walter and Hedi's four children – Anna Katharina, Wolfgang, Pieter and Tobias (Toby) – all of whom were enchanted by Baba's personality. Arend Fuhrman, their adopted son, also had Baba's close contact during this period.
Lord Meher Volume 6, Page 1894
1936
November 6th was Baba's last day in London, before going to Zurich. Baba gave final instructions to individuals; then he and a group left for Victoria train station. Kitty Davy and Margaret Craske had brought him small bunches of violets, which Baba lovingly distributed to each as a parting token of his love.
Accompanied on this trip by Norina, Elizabeth, Margaret and Kitty, Baba, Kaka and Chanji arrived in Zurich, the following day where he met with Hedi and Walter Mertens and their children. Anita de Caro was living with the Mertens and studying art at Otto Haas-Heije's school. During this occasion, Baba instructed her to go to Paris to continue her studies for three months and await his call to come to India. Baba visited Hedi's brother-in-law's house and met the Swiss people gathered there. After a while, Baba remarked, "Someone I was expecting has not come. Now, I'll have to come back again." He was referring to a young Swiss lady, Irene Billo, whose rendezvous with him was soon approaching.
After two days in Zurich, Baba, Chanji and Kaka took a train back to Paris on November 8th and met with Ruano Bogislav. She, too, was informed about coming to India and was to make plans accordingly.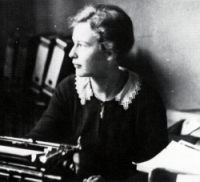 Libertas Schulze-Boysen was born in Paris in 1913, the youngest of three children of Professor Haas-Heye and Countess Victoria zu Eulenburg and Hertefeld. She spent her childhood at Liebenberg, the family estate of her mother, the daughter of Prince Eulenburg, the close friend of Kaiser Wilhelm II. She grew up at Liebenberg, fifty miles north of Berlin. In 1932, after finishing her education in Switzerland, Libertas returned to Germany and obtained a position in the press office of MGM. In 1936, she married Harro ( Harold ) Schulze-Boysen. Around 1940, Greta Kuckhoff introduced Libertas to Mildred Harnack and the two couples joined forces against the Nazis. She wrote film criticism for the Essen newspaper and using the cover of her work for the German cultural film center, she collected evidence on Nazi war crimes which were being perpetrated on the eastern front. Once Harro was arrested, she warned their friends but was arrested herself as she was attempting to leave Berlin by train on September 8, 1942. She was tried with the main defendants, and executed by guillotine on December 22, 1942.
 Libertas Haas-Heye grew up in a wealthy, cultivated family. Her father was director of the fashion department at the Berlin Handicrafts College at 8, Prinz-Albrecht-Straße; the building was later the headquarters of the Secret State Police Office (Gestapo). Libertas Haas-Heye was a press assistant for an American film company when she met Harro Schulze-Boysen in the spring of 1934. They married in 1936. In November 1941 Libertas Schulze-Boysen became dramatic adviser in the cultural film center in the Reich Propaganda Ministry.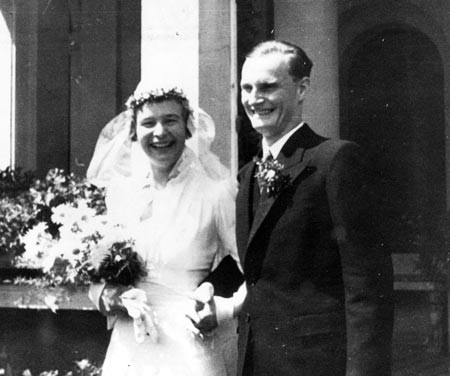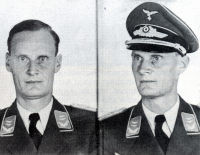 A first lieutenant in the Reich's Luftwaffe Ministry when the Harnack's met him, he was 33 years old when he was tried and sentenced to death for "the preparation of high treason, demoralization of the armed forces and giving aid and comfort to the enemy." Schulze-Boysen's family was firmly grounded in naval tradition-a great uncle was Admiral von Tirpitz-and he was born at Kiel, Germany's great naval base. Although he began legal studies, in 1932, he became editor of the magazine, Gegner. In 1933, he was nearly beaten to death by the SA but he emerged more determined then ever to fight the Nazis. As he told a friend, "I have put my revenge on ice." After his marriage to Libertas Haas-Heye, he continued gathering a circle of resisters. In 1940, Schulze-Boysen and Harnack's lives became intertwined with a young Soviet agent, Alexander Korotkov. Schulze-Boysen was arrested at his office in August, 1942.

( see the preceeding paragraphs to see what happened to him )