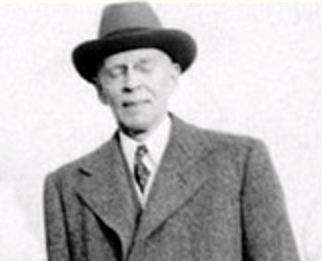 Born : July 13, 1883 Belvidere, Ill.,USA
Died : May 4, 1957 - Los Angeles, CA.,USA
Parents : George Henry Hurlbut & Eliza Cartwright
Playwright & Screenwriter
AMERICAN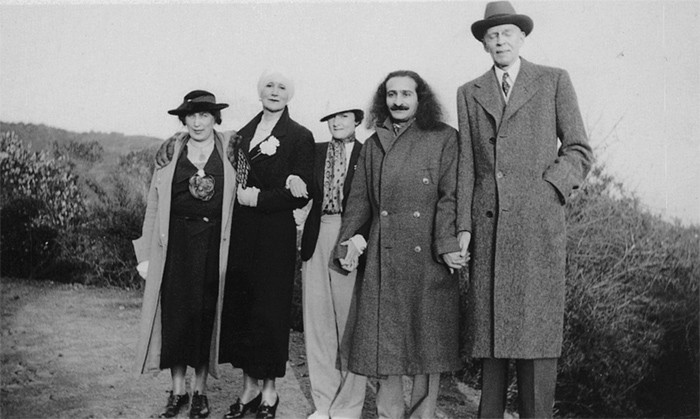 1935
William Hurlbut, another well-known screenplay writer who wrote Imitation of Life, came to see Baba on January 4th. He found it difficult to articulate his question of how he could live in the world, attend to his job and be spiritual at the same time. Baba understood what he meant, clarifying, "You mean spirituality made practical ..."
"Yes, that is exactly it," Hurlbut interrupted.
Baba assured him, "It is very easy, very simple. Its very simplicity makes it very difficult."
"Is it really? How strange!" Hurlbut said.
"People's ideas about God and spirituality are so far-fetched, fantastic and funny!" Baba replied, "Names and terms do not matter. It is the feeling that counts."
"What then should I do to feel and get a glimpse of it if I do not go deeper into it?" Hurlbut asked.
Baba explained, "For a man of your position in life, it is all right in a civilized country of modern ideals and age, to live as you do always keeping your mind toward higher aspirations. To speak frankly, you are spiritual without being conscious of it."
William Hurlbut questioned if Baba really meant it. Baba reassured him, "Yes. I know you are really more spiritual than you yourself know, and there is still much more you could do. I will explain it to you." Baba then gave him instructions to concentrate on a particular thought for a number of minutes every day.

"HURLBUT, WILLIAM JAMES, playwright of 4 Perry Street was born July 13, 1883 in Belvidere, Ill.  He is the author of The Fighting Hope, produced at Belasco Theatre, New York; The Writing in the Wall, produced by Olga Nethersole; Little Miss Fix-It; The Strange Woman, and other plays."
DEATH CERTIFICATE: Los Angeles County Registrar Recorder/County Clerk:  Registration District # 7053, Registrar's Number 8350.  Date of Death: 4 May 1957.
WILLIAM HURLBUT
Services for William Hurlbut, 74, playwright and screenwriter who died Saturday, will be held today, 2:30 p.m. Armstrong Family Mortuary, 1201 S. Hope.  Interment will follow in Hollywood Cemetery.
Prior to coming to Hollywood in the early '30s, Hurlbut wrote a long succession of Broadway plays, best remembered being "Bride of the Lamb," starring Alice Brady; "Lillies of the Field" and "Little Miss Fix-it."  His best known screen play was UI's "Imitation of Life."
  There is some information in' Who's Who in the Theatre, 1912-1976,' p. 1247: "Dramatic author, b. Belvidere, Ill., 13 July 1883, son of George Henry Hurlbut and his wife Eliza (Cartwright); studied art at St. Louis and Chicago; educated as an illustrator, but became a dramatic author."
Many thanks for the assistance of Jeanne Kassof in putting this page together.
The films of William Hurlbut
Courtesy of : http://www.imdb.com/name/nm0403398/
Lux Video Theatre (TV series)
Personal Details
Other Works:
Little Miss Fix-It (1911). Musical. Book by William Hurlbut and Harry B. Smith. Music by Nora Bayes and Jack Norworth. Lyrics by Jack Norworth. Musical Director: Frederic Solomon. Additional numbers by Fred Barnes and R.P. Weston. Featuring songs by Hugh Owens, James McGhee and Joseph Tabrar. Featuring songs with lyrics by Herbert Rule. Directed by Gustav von Seyffertitz. Globe Theatre (from 3 Apr 1911 to 20 May 1911, then moved to The Grand Opera House 27 Nov 1911- close): 3 Apr 1911- Dec 1911 (closing date unknown/64 performances). Cast: Joseph Baumeister (as "Ned"), Nora Bayes (as "Delia Wendell"), Alys Belga (as "Rose Lawton"), Annie Buckley (as "Mary Ann"), Hazel Cox (as "Jane Wheatley"), W.J. Curtis (as "Billie"), William E. Danforth (as "Henry Burbank"), Ernestine Emler (as "Jimmie"), Grace Field (as "Marjorie Arnold"), Bessie Gibson (as "Cora Lee"), Helen Hilton (as "May Roberts"), James C. Lane (as "Harold Watson"), Harry Lillford (as "Edward Doolittle"), Edith Norman (as "Mazie"), Jack Norworth (as "Buddie Arnold"), Estelle Perry (as "Kate Winthrop"), Egbert T. Roach (as "Tom"), Vivian Rushmore (as "Agnes Marston"), David Stampler (as "Jack"), Eleanor Stuart (as "Bella Ketcham"), Mona Trieste (as "Florence Gordon"), Harry Wagner (as "Fred"), Oza Waldrop (as "Ethel Morgan"), Lionel Walsh (as "Percy Paget"). Produced by Louis F. Werba and Mark A. Luescher.