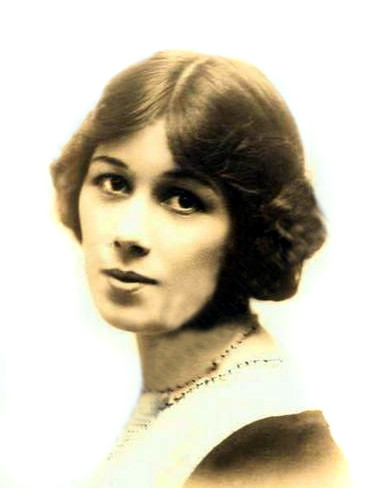 Born : 3rd November, 1887 - San Francisco, CA.

Died : 15th January, 1984 - Denver, CO.
Astor Hotel, New York - 27th and 28th of November 1931
Some of those who came had visited once or twice before, such as: the stage actress, Merle Maddern (niece of the novelist Jack London), 44; the philanthropist, Ellen Dunlop Hopkins, the founder of the New York School of Applied Design for Women;   the Manchurian author, Princess Der Ling; Countess Castelli (twice); and the radio personality E. W. Burrill, who paid a return visit to see Baba.
Courtesy of Lord Meher - page 1330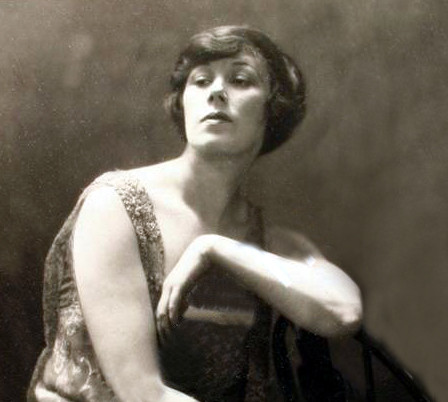 Published: January 18, 1984
Merle Maddern, a prominent New York stage actress in the 1930's and 40's, died Sunday in Denver at Bethany Care Center.
She was 96 years old.
Miss Maddern, who was born on Nov. 3, 1887, was a niece of the novelist Jack London. She appeared in many productions of Eva Le Gallienne's Civic Repertory Theater, and she played on Broadway with Miss Le Gallienne in ''Hedda Gabler.'' She also appeared on Broadway with Katharine Cornell in ''Antigone'' and ''Romeo and Juliet.''
There are no survivors.
Bright Society Girl Earns Fame on Stage
MISS MERLE MADDERN, the talented daughter of Will A. Maddern of this city ( San Francisco ), who has been in New York for the last few seasons, is a visitor in this city. During her absence in New York Miss Maddern has been staying at the Three Art? club and has passed her time in study and on the stage. She has been playing this season with Otis Skinner in the immense production of "Kismet." which created such a sensation in the east. Maddern is a beautiful girl, tall and slender, of the brunette type. She has had exceptional advantages of training and a brilliant future is predicted for her in the theatrical world. Her mother was the late Mrs. Corinne Maddern. who earned a name as a writer and interpreter of modern drama. Miss Maddern is a cousin of Mrs. Minnie Maddern Fiske
Miss Merle Maddern, society girl and actress, who is visiting her father. Will A. Maddern in this city..
California Digital Newspaper Collection > San Francisco Call > 23 July 1912
Maddern, Merle (1887–1984)
American actress. Born Nov 3, 1887; died Jan 15, 1984, in Denver, CO; niece of Jack London (novelist).
Appeared in NY in Nice People, Enchanted April, Trial of Mary Dugan, The Sea Gull, Antigone, Land's End, Romeo and Juliet, Hedda Gabler and The Druid Circle, among many others....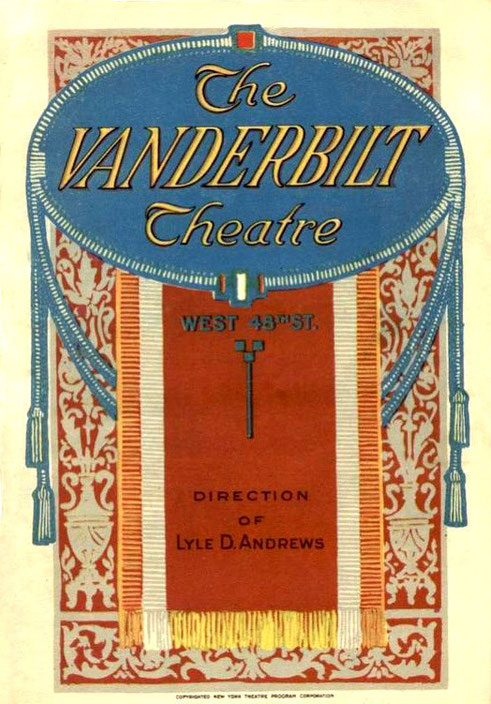 Winthrop Ames and Guthrie McClintic presented " IN THE NEXT ROOM "
a play by Eleanor Robson and Harriet Ford (based on a novel by Burton Stevenson) at the Vanderilt Theatre in season 1923-1924, for a run of 152 performances.  This playbill is from the week of March 10, 1924.  Staged by McClintic, though he is not  credited on the title page.
With Merle Maddern, Mary Kennedy, Arthur Albertson, Morris Ankrum, George Riddell, Dean Gullick, Leighton Stark, Edward Butler, William J. Kline, Olive Valerie, and Claude King.