Born : 24th May, 1874

Died : 3ed September, 1948 - Manhattan. NY., USA

Married : Anna Vogan Reynolds
conductor of the New York Community Chorus
1931
Harry Barnhart had, from childhood, possessed the faculty of accurately reading people's minds. To meet a Master and read his mind would no doubt be a unique experience. So it proved to be! To our friend's amazement he could read nothing, intensely though he tried. He had the peculiar sensation that Baba's mind was an absolute blank; there seemed to be nothing there to read.
"Yet all through the interview," he explained to us later, "I knew that Baba was reading my every thought and feeling!" When, that evening, we spoke to Baba about this, his answer was: "I have no mind, in the customary sense of the word — only a Universal Mind; which, to read, requires a Universal Mind." 
AVATAR, p. 27
1947 © Jean Adriel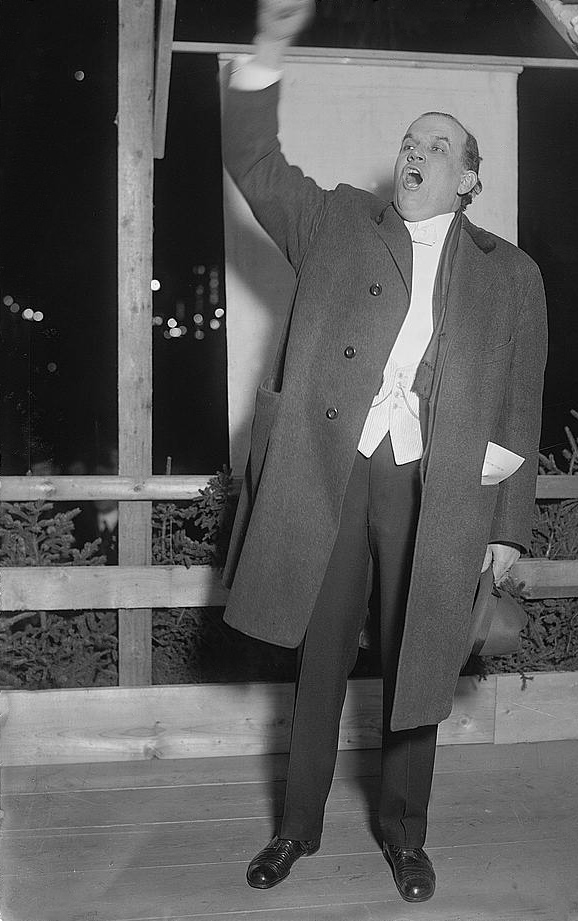 Meanwhile, people were coming and going at Harmon. Harry Barnhart, a singer who was conducting a black choir, had the faculty of reading minds. He had come to see Baba on November 11th, and returned again a week later with his wife to stay for two days. Considered to have a psychic gift, Harry Barnhart tried to read Baba's mind, but found it strangely "blank."
During this meeting, Baba gestured, "I am glad to meet you. Are you happy?"
"I am quite happy," Barnhart replied. "Many people have come to America from India, but have done nothing. You are the only one who has done something to enlighten the atmosphere here. I feel the light; I feel the power flowing from you. I am grateful to you for helping me. I feel there are tremendous forces working here. Whatever I feel, I am unable to express. No one really knows who you are, what you are here for and what you are doing."
Harry H. Barnhart of Rochester and the People's Chorus of New York ... the principles of chorus-singing on the crowd without their being aware ...
query.nytimes.com/gst/abstract.htm
Tha New York Community Chorus of 100, led by Harry Barnhart.Address, by ...
query.nytimes.com/gst/abstract.html
Barnhart, wh).had been the life of the party for the and on the platform ...
query.nytimes.com/gst/abstract.html