HAROLD "HARRY" HARTSHORNE JRN.
Born : 2nd June 1918 - New York County, N.Y., USA
Died : 29th October 2013 - Walworth County, Wisconsin, USA
BACHELOR
Parents : Harold Hartshorne - b. 8 Sept. 1891 New York - d. 15 Feb. 1961 Brussels, Belgium
                Marrietta Louise Chapin   ( mother )  b. 28 Apr. 1894 - m. 1916  d. 24 March 1920

BUSINESSMAN & PHILANTHROPIST

AMERICAN
Harry was Elizabeth Patterson's nephew ( Elizabeth's sister's son )

Harry attended the 1958 Sahavas of Meher Baba's visit to the Myrtle Beach Center.
Harold Sr, ( father ) had married 3 times.

Born in New York City, he came to Princeton from Choate School. At Princeton, he majored in English and ate at Cloister Inn, where he chaired the bicker committee. His roommates were David Freeman and Hugh Latham.
After a short stint on the New York Stock Exchange, Harry served in the Army Air Corps during World War II and earned his wings in 1943. Fluent in French, he spent the war training French cadets and was ultimately decorated by President Charles de Gaulle.
Following the war, Harry made an abrupt life change and became a farmer in Lake Geneva after studying agriculture at the University of Wisconsin in Madison, and there he spent the rest of his life.
For 50 years he was a board member of the Burroughs and Chapin Co., a family real-estate enterprise in Myrtle Beach, S.C. He was a world traveler, philanthropist, lover of the arts, and active volunteer who served on many nonprofit boards.
Harry never married.
He is survived by his siblings, Margaret Carrasco, Gail Haggard, Daryl Hartshorne, and Dan Hartshorne; and 18 nieces and nephews, including Thomas Hartshorne '76.
Courtesy of : https://paw.princeton.edu/memorial/harold-hartshorne-jr-%E2%80%9940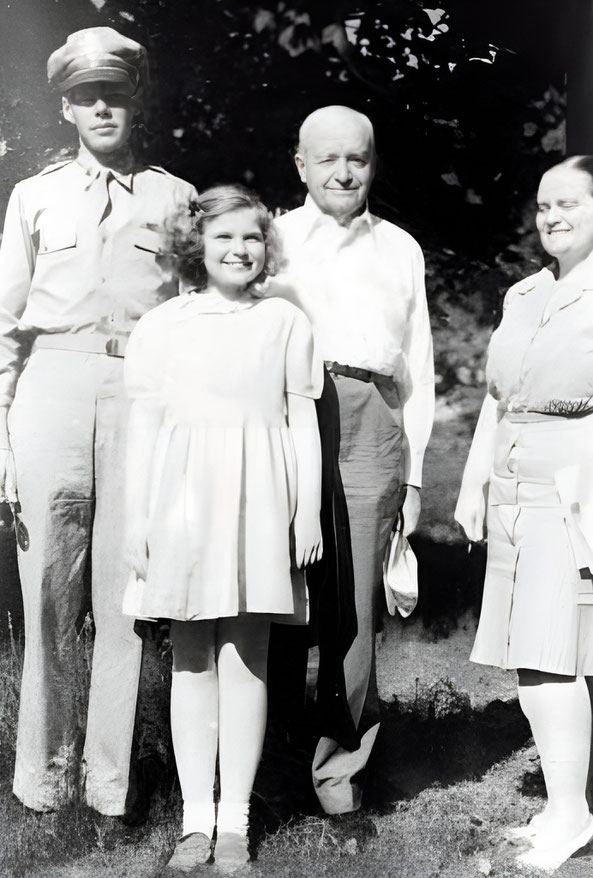 https://carolinaartsnews.wordpress.com/tag/harold-hartshorne-jr/
( selected info )
Hartshorne was a longtime resident of Lake Geneva, WI. The son of Marietta Chapin and Harold Hartshorne, Sr., Harry was born in New York City in 1918.
Following graduation from Princeton University and a brief stint on the NY Stock Exchange, he was drafted into the Army in 1941. At his father's urging, he transferred into the Air Force and became a pilot. Fluent in French, he was tapped to train French cadets to fly. In recognition of his work, he was awarded a pair of honorary French Wings by President Charles DeGaulle after the war.
Simeon B. Chapin, son of a prominent Chicago merchant was himself a highly successful New York stock broker and real estate investor. Chapin joined with the Burroughs brothers to form the Myrtle Beach Farms Company, the predecessor to the Burroughs & Chapin Co. Hartshorne was a director of the company from 1948 to 1998; during that time he is said to have rarely missed a board meeting.
A lifelong patron of the arts, Hartshorne supported numerous arts organizations in Wisconsin and in Myrtle Beach, among them the Art Museum.