Born :
Died :
AMERICAN
Business man
TWO DAYS PASSED before Baba began seeing outside visitors. On November 9th, among the first that he met were J. Graham Phelps Stokes of New York City and his wife.
Malcolm and Jean had contacted many acquaintances who they thought would be interested in meeting Baba. Spencer Kellogg, Jr., heir to the Kellogg fortune, was one of these. His secretary Ann Clark knew the Stokes family, and it was she who first told them about Meher Baba's trip to America. Mr. Stokes was deeply impressed with meeting Baba and kindly invited him to stay at his house in Greenwich Village whenever Baba was in New York City. Baba indicated that he would accept the offer.
Lord Meher ; Bhau Kalchuri - Vol.4  page 1471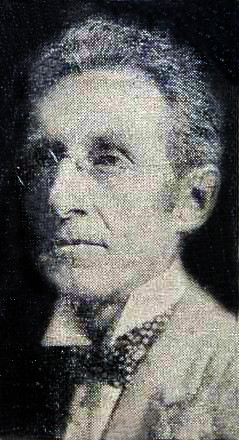 Kellogg, Spencer, Jr.
The life ambition of Spencer Kellogg, Jr., wealthy clubman of this city, to be an artistic printer, has been realized at last, and a few days ago, the first work of printing on his "William Morris" hand-press was completed.
The press, on which Morris printed his most famous work, the "Kelmscott Chaucer," is installed in the modest little cottage called the Aries Press, furnished with charming American antiques, in Eden. Mr. Kellogg purchased the press five months ago, from Frederick W. Goudy of Marlboro, N.Y., the foremost type designer in the country. Mr. Goudy brought the press to this country about a year ago, having bought it from James Cuthrie in England.
His Life's Desire
To own a bookshop, and to own a hand-press - these were two desires of his life, Mr. Kellogg says. Four years ago, he had an opportunity to purchase the "William Morris" hand-press, but he was then in the throes of planning his Aries Book Shop, on Delaware Avenue and he could not combine the book-selling with book-printing. But after his book business began running smoothly, Mr. Kellogg journeyed to Marlboro, and persuaded Mr. Goudy to sell him the Morris press.
The press was used by Morris in 1897. Not because of its age, but because of its association, is the press he possesses so precious a thing to him, says Mr. Kellogg. In his little cottage, the press will not stand as a curiosity, Mr. Kellogg announces, but will be used in the furthering of artistic printing in America. Mr. Kellogg himself runs the press, pulling the lever, setting the type, reading and correcting proofs - being a real printer indeed.
The large front room of the Aries Press cottage is a library, furnished with old Colonial pieces made of white pine. There is a pipe rack and a bit of Staffordshire on the mantel, a hooked rug in soft colors, pewter jugs, a low table piled with books, and an open fireplace, in which there is a roaring blaze on cool winter evenings.
Mr. Kellogg, with his family, lives at the Eden home three or four days each week - and it is during that time that the Morris press is put to work and another bit of artistic printing is turned out.
Reprinted from
The Buffalo Artists' Register, Vol. 1 - 1926


Born in Amsterdam, N.Y., April 10, 1876, son of Spencer Kellogg and Jane Morris; home in buffalo and environs since 1879; married to Lida Deshler Wilson of Leavenworth, Kan., May 31, 1898; one daughter, Mrs. E. H. H. Roth; general education, Heathcote School, Buffalo; Lawerenceville, one year; Harvard University, 1898.
Art education - Private Instruction and a few months at the Art students League, New York City ; also at Buffalo School of fine arts .
First book designed and printed during the first year of Aries Press, was selected by jury of "American institute of Graphic Arts" as one of the" Fifty Books of the year," 1925 - 26.
Organizations - Director, two terms, of three years each, Buffalo Fine Arts Academy; was at one time President of Guild of Allied Arts; member, Grolier Club, American Institute of Graphic Arts, Buffalo Club.
Died : 1944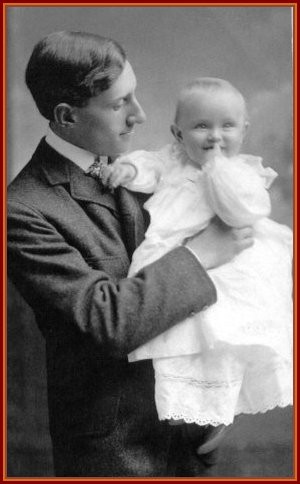 The Aries Type Font & Aries Press
 Frederic Goudy designed Aries in 1925-26 as a commissioned private press typeface and cast it in one size, approximately 16 point. Like the William Morris Troy type, Aries is a stylized roman with blackletter characteristics. It was partially inspired by Subiaco, a type created in 1900 by Emery Walker for the Ashendene Press. Walker had based his work on a type of the same name designed in 1465 by two German monks, Conrad Sweynheym and Arnold Pannartz, which is often credited as being the first roman type.  Frederic W. Goudy, who lived from 1865 to 1947, created over 100 typefaces during his lifetime. Like most type designers, he is known principally through his eponymously titled faces such as Goudy Modern and Goudy Old Style. Goudy's work ranged from widely used faces made for the Laston Monotype Company to private commissions that few people have ever seen. Aries was not one of the "Lost Types" that perished in a fire at Goudy's Deepdene studio in 1939 but it was "lost" in the sense that it was not well known. P22's digital revival is one attempt to make this face, as well as Goudy's work in general, a bit less "lost."  Goudy created the Aries type as a private commission for Spencer Kellogg Jr.'s Aries Press in Eden, NY but, as far as we know, used it in only one book. This was the 1927 In Praise of My Lady by William Morris, which Kellogg issued in an edition of 31 copies. Shortly afterward, Kellogg abandoned his press and the Aries type became forgotten. As it happens, Goudy was not fully satisfied with his design, so he set about recutting many characters for his own private use. He named the re-cut font Village Text.
In 1931, the Grabhorn Press of San Francisco admired this face and persuaded Goudy to sell them the design. They renamed the redesigned face Franciscan.  In his book, A Half Century of Type Design and Typography (1946), Goudy recalls his career and his 118 specific designs. He makes special note of the Aries type since it was his first venture into the full process of matrix engraving and type founding. Prior to 1926, Goudy's work had been executed by tradesmen who cut and cast the type designs of many typographic artists, including Goudy.

Also on display is a 1925 volume from Aries Press, an enterprise of Buffalo writer and photographer Spencer Kellogg, Jr. Aries Press was originally located on Lincoln Parkway, but after a fire was relocated to the Kellogg family country home in Eden. The slightly fussy Aries font was created for Kellogg by Frederick W. Goudy, the pre-eminent type designer of the time.
By contrast with the medieval-based fonts, there's the exceedingly clean and clear and crisp look of the Doves Press version of The English Bible, in a typeface based on 16th-century—and therefore Renaissance—typefaces.


Read more: http://artvoice.com/issues/v9n44/art_scene/book_beautiful#ixzz14VNUmM6c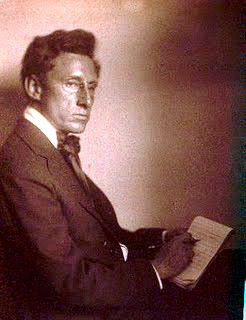 The Aries Press
For a few years in the late 1920's, the village of Eden, NY was home to a small press with a colorful history.
The American Arts and Crafts movement was inspired by the work of the Englishman William Morris who captured the imagination of many like-minded individuals. Morris's vision was to create fine goods with a high level of craftsmanship as an alternative to the mass-produced "cheap and nasty" materials flooding the world as a result of the industrial revolution. The quality of book printing had become particularly bad...
As famous as the Roycroft was, it was not the only Western New York fine press to achieve notoriety. South of Buffalo and less than 10 miles away from East Aurora was the Aries Press of Eden, NY. This small press was the vision and child of Spencer Kellogg, Jr. Kellogg was a writer, photographer, and all-around aesthete. Being born into privilege did not make Kellogg in any way idle. From his activity with the Buffalo Photo-Pictorialists to his membership on the board of the Buffalo Fine Arts Academy, his support of and activity in the arts was fully committed.
To read more of Richard Kegler's story, see page 50 of the Winter 2004 Heritage Magazine.
http://wnyheritagepress.org/magazine/winter04/winter2004b.htm

Aries Press
Eden, NY. Started by Spencer Kellogg Jr. in Buffalo, when he obtained a William Morris hand press. Kellogg then moved to the village of Eden in the late 1920s. His first book The Ghost Ship by Richard Middleton was selected by the American Institute of Graphic Arts as one of the fifty books of the year in 1925-26.
Ad Torquatum.

Q. Horati Flacci. Carm. IV. 7. Rendered into English by G. Clinton, Jr. Aries Press. Village of Eden, NY. MCMXXVI (1926). 100 copies



Spencer Kellogg Jn House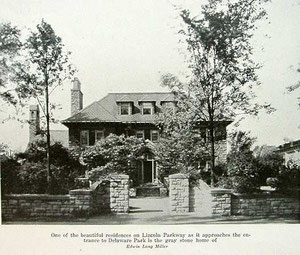 Fireback - a thick iron plate placed at the back of a hearth to protect the wall and reflect heat into the room.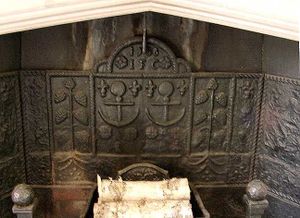 Fool's paradise: a Carey McWilliams reader
 By Carey McWilliams, Dean Stewart, Jeannine Gendar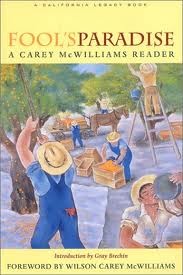 And that the seven men he organized into a group called the Photo­ Pictorialists of Buffalo developed an approach to landscape photography sufficiently significant to earn international critical designation as "The Buffalo School of Photography."
And that in 1920, he served on the editorial board of the Pictorial Photographers of America, a splinter group from Alfred Stieglitz' Photo­Secession, led by former Secessionists Clarence White, Gertrude Kasebier and Alvin Langdon Coburn. New York State representative to that group was Spencer Kellogg, Jr., also a former Secessionist exhibitor, photographer and bookmaker who lived in Buffalo.