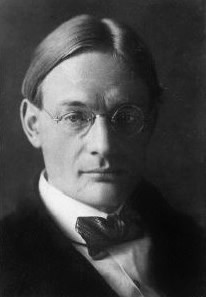 Born :
Died :
Married :
GERMAN - AMERICAN
Playwright & Screenwriter
He was the first husband of Norina Matchabelli
As a young woman, Norina was chosen by the stage director Max Reinhardt to play the role of the Madonna in his play The Miracle, written by Norina's first husband, the German author Karl Vollmoeller. The play was a phenomenal success performed over a thousand times. From this role, Norina developed a deep spiritual longing and became a seeker.
Lord Meher Volume 4, Page 1472

Throughout March, April and May, telegrams were being sent back and forth that concerned another visit to the West and to check progress on the film Baba wished to be made. Norina Matchabelli had cabled Baba from Paris that her first husband, screenwriter Karl Vollmoeller, was willing to work on the script for Baba's film. She also later wrote about her contact with the director Gabriel Pascal. Baba cabled back to her on March 13th:
Tell Karl to write two scenarios, one wholly for me and one for producers, using in both his superb imagination. My coming in April depends if scenario will be definitely ready. Otherwise cannot come. Must book passage immediately.
Lord Meher Volume 5, Page 1861

Soon after going to Ruano's apartment, Baba met with Dr. Karl Vollmoeller, the German writer, poet and artist who was working on the film project.  Vollmoeller had completed the script and presented it to Baba. Baba discoursed to him for three hours about creation, transmigration, reincarnation, the spiritual planes and God-Realization, and showed him the chart which he had brought. Vollmoeller was impressed and Baba instructed him to write a new story based on the explanations and chart he had given.
Lord Meher Volume 6, Page 1878

Discussions about the film project with Pascal and Karl Vollmoeller, who had recently arrived, went on continuously for the next three days. Vollmoeller had written a rough draft of a story about seven passengers in an airplane whose pilot represented the Master. Pascal suggested that Baba's hand be photographed and shown in the film as a special effect, and Baba agreed to this.
From an external view, Baba's visit to the West was meant primarily to see to the preliminary arrangements in connection with the spiritual film. Having had Baba's personal contact, the main workers were now enthusiastic about the project. Karl Vollmoeller was to be the writer of the film, Gabriel Pascal the director, and Norina, Elizabeth and Elsie Domville were to arrange all the financing. Three motion pictures were to be produced with fifty percent of the financing to be borne by a studio which Pascal represented, and fifty percent by Elizabeth and Nonny. The profit was to be divided: fifty percent to Baba, five percent to Vollmoeller, and forty-five percent to Pascal. All of Baba's expenses for the journey (six thousand and five hundred dollars) were paid and Vollmoeller was given one thousand dollars for his expenses. Baba promised to return to America by September of 1934 to begin shooting the film; his voyage and that of those with him were to be paid by the corporation.
In order to assuage feelings of separation of his Western women disciples, Baba indicated to them that each would be given a significant role in the film, and Margaret Craske was to choreograph spiritual dances for it.

During this period, much correspondence about the film project had gone back and forth regularly. At one point, Karl Vollmoeller had fallen ill, thus delaying the written screenplays. The films, however, were progressing in other key departments. Baba received several cables to the effect: "Need your presence now for creating confidence in others and certainty in artistic and financial decisions." Another stated: "Your presence invaluable to quicken results." Baba was therefore making the necessary arrangements to return to the West for the eighth time in three years.
Lord Meher Volume 6, Page 1920

 
A meeting concerning the film work took place that day between Baba, Norina, Gabriel Pascal and Karl Vollmoeller. An agreement between the latter two seemed difficult to arrive at. Vollmoeller, the principal screenwriter, wanted the scenario prepared in New York, and Pascal, the director, preferred Hollywood. Vollmoeller had his offices in New York and Pascal's were in Hollywood; hence, the conflict. Trying to reconcile the two men's differences and to get them to work together, Baba instructed, "Both of you should fly to Hollywood and meet me there. I will be coming by train later." Both men consented to do so and left soon afterward.
Lord Meher Volume 6, Page 1929

 
American named Alexander Markey, who met Baba for the first time during this brief visit to London. Markey was an accomplished writer and director of stage and film. Many screenwriters had been contacted to work on the scripts for Baba's film projects, and when Markey's name was cabled to Baba by Norina and Elizabeth, who had contacted him in New York, Baba had cabled back: "Markey is the man!"  Therefore, the search for other writers ceased and Baba accepted Markey's treatment of the material. He was working on the screen adaptation of Karl Vollmoeller's story This Man David, after Mercedes D'Acosta had written a synopsis.
Lord Meher Volume 6, Page 2043



 

From Wikipedia, the free encyclopedia
Karl Gustav Vollmöller (May 7, 1878 – October 18, 1948) was a German playwright and screenwriter. Sometimes credited as Karl Vollmoeller.
He is most famous for two works – the screenplay for the celebrated 1930 German film Der Blaue Engel (The Blue Angel), which made a star of Marlene Dietrich, and the elaborate religious spectacle-pantomime Das Mirakel (The Miracle), which he wrote in collaboration with Max Reinhardt, the famous director, and in which he cast his own wife Maria Carmi in the leading role. "The Miracle" re-told an old legend about a nun in the Middle Ages who runs away from her convent with a knight, and subsequently has several mystical adventures, eventually leading to her being accused of witchcraft. During her absence, the statue of the Virgin Mary in the convent's chapel comes to life and takes the nun's place in the convent, until her safe return. The play opened in Germany in 1911 and subsequently in London and on Broadway in 1924. Filmed twice as a silent movie, it was filmed once again in a much-altered version (with dialogue) in widescreen and Technicolor in 1959.
 

External links