( aka

Dorothy Caldwell Taylor

)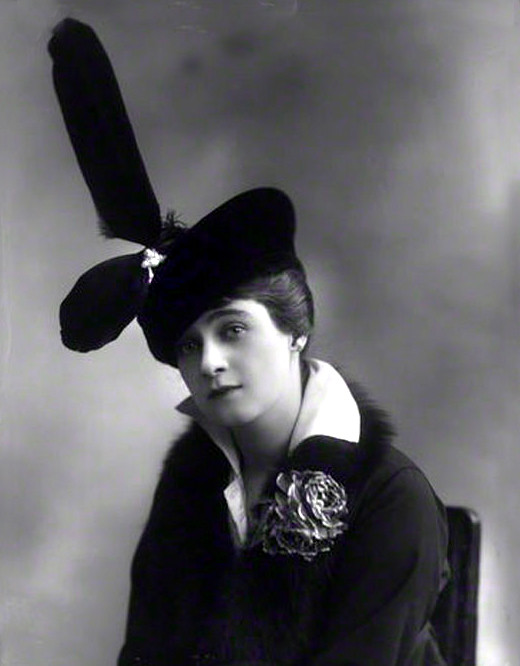 1932
Recollections of Quentin Tod in Hollywood

Among those invited to the reception were Gary Cooper, Charles Farrell, Lottie Pickford and the lady who wrote Mary Pickford's screenplays. Countess Dentice di Frasso was also present. Baba stayed at the reception for two and a half hours. Mary Pickford greeted Baba at the door of Pickfair and led him to the spacious hall.

Lord Meher Volume 5, Page 1654

Costume party at the Vendome Cafe, Hollywood, mid 1930s. Left to right
Cary Grant, Mary Pickford, Countess De Frasso, Tulio Carminati

All four individuals met Meher Baba whilst he visited Hollywood.

After high-profile love affairs with actresses Clara Bow, Lupe Vélez, and the American-born socialite-spy Countess Carla Dentice di Frasso (née Dorothy Caldwell Taylor, formerly wife of British pioneer aviator Claude Grahame-White),  Gary Cooper finally married.
Born 1900 - Died 1985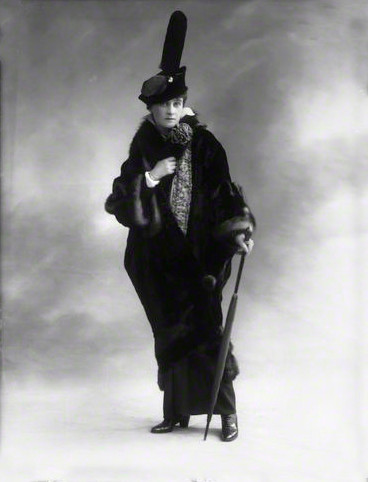 TIME  July 9th, 1923
Married. Mrs. Dorothy Caldwell Taylor, 35, former wife of Claude Grahame-White, British aeronautical pioneer, to Count Carlo Dentice di Frasso, 47, former member of the Italian Parliament, at the home of Whitney Warren, architect, Manhattan. Prince Gelasio Caetani, Italian Ambassador to the U. S., was present.

Read more:
http://www.time.com/time/magazine/article/0,9171,716127,00.html#ixzz0sEdV0vlf

Time Jan.25th 1954
In the New York Journal-American, name-dropping Elsa Maxwell threw together a last-minute obituary of that "fabulous countess," the late, madcap Countess Dorothy (Taylor) di Frasso, just to "keep her alive in a funny little way." Although Elsa claims that the countess "never confided in her women friends." friend Maxwell recalled a heap of confidential items on Dorothy's "life and loves." Wrote Elsa: "The two great loves of her life were Gary Cooper and . . . Benjamin ("Bugsy") Siegel of Murder, Inc. . . . who was liquidated in 1947 by ... his organization." When Gary first drawled howdy over a phone to the countess in Rome, he sounded "awfully nice." and she told him: "Go straight to the Villa Madama, my house [where Douglas Fairbanks Sr. and Mary Pickford later broke up]. You will be more comfortable there." Gary never had it so good: the countess "ordered him dozens of suits." Once, relates Elsa, the countess went to Mexico, "not to meet King Carol, whom she knew well, or Madame Lupescu, who were living there, but in search of a gold mine." Dorothy never found it. but she was always hankering to parlay her $12 million inheritance into a greater fortune. She and Bugsy once tried to peddle an explosive, which "had almost the same power that the atom bomb had," to tbe Italian government. Like most of the countess' get-richer-quick schemes, Bugsy's bomb, "when the test came . . . merely went off 'pouf.' " At one of Dorothy's Hollywood parties, Elsa and Dorothy hung a Dictaphone near Actor John Barrymore when he was upbraiding his protégée, Elaine Barrie. The playback proved "more censorable than any sequence from a Jane Russell or Anna Magnani movie." The only time Elsa and the countess ever fought came when Elsa invited Noel Coward, whom Dorothy disliked, to a party and later "we both flew at each other like wildcats." But the countess will always be remembered by Elsa as the "great broncobuster of the banal, bathos, pathos and hypocrisy—that makes up what we call modern society." From Manhattan. Eleanor Holm Rose, estranged wife of Showman Billy Rose, flew off to Nevada, where by lingering for six weeks prior to April 10 she can divorce Billy, thus qualify for a settlement jackpot of $30,000-a-year alimony, plus a $200,000 bonus.

Read more:
http://www.time.com/time/magazine/article/0,9171,823236,00.html#ixzz0sEe2Stlg

After high-profile love affairs with actresses Clara Bow and Lupe Velez, and the American-born socialite-spy Countess Carlo Dentice di Frasso (née Dorothy Caldwell Taylor, the most famous person to hail from Watertown, New York), formerly wife of British aviator Claude Grahame-White,Cooper finally got married. He married Veronica Balfe, a New York Roman Catholic socialite who worked briefly as an actress under the name of "Sandra Shaw". They had one child, Maria (a.k.a.Maria Cooper Janis), and eventually his wife persuaded Cooper to become a Roman Catholic. However, before he converted, while he was married to Balfe, a marriage which lasted until his death,Cooper did have affairs with several famous co-stars, including Grace Kelly and Patricia Neal.

New York Times
$47,000 IN JEWELS LOST AND STOLEN;
Mrs. Dorothy C. Taylor's $35,000 Bracelet Believed to Have Been Dropped in Taxicab.THEFT IN RIVERSIDE DRIVE.
Burglar Gets $12,000 Gems, Including a Queen's Gift, in Prima Donna's Apartment.
  
May 3, 1921, Tuesday
Page 22, 647 words
The loss of a sapphire and diamond bracelet worth more than $35,000 by Mrs. Dorothy Cadwell Taylor of 540 Park Avenue was disclosed yesterday. The strand of rare gems was once the property of the Russian Grand Duchess Peter Nikolalevitch, sister of the Queen of Italy. 
THE JEWELLERY WAS LATER HANDED IN BY AN HONEST TAXI DRIVER.