Anthony Zois & Sher DiMaggio Zois




Anthony Zois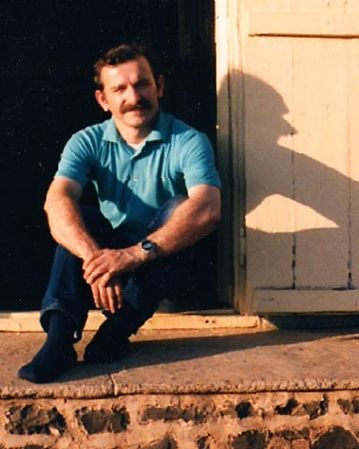 My own personal journey with Meher Baba began in the early 1970's in Melbourne, Australia. I soon moved to Sydney and lived there for almost the next two decades. During this time I visited India twice, first in 1975 and again in 1988. I returned back to Melbourne in the late 1980's and have run several small business enterprises.

In the mid-80's I began writing articles about Meher Baba's travels around the world for the "Meher Baba Australia" newsletter along with matching artwork for the newsletter covers.
Since that time I've been collecting articles, images and maps for an eventual and appropriate outlet for my information. My sources are various but principally they're derived from Bhau Kalchuri's magnificent volume of books called "Lord Meher". I'm indebted to Bhau Kalchuri for his generosity in allowing me to use his publications to accurately detail the journeys of the Avatar in this latest advent.
I have tried to be as accurate as possible and if there is a difference detected I would welcome any correspondence. I would also like to acknowledge many who have provided information and images towards this site, principally the Meher Spiritual Centre in Myrtle Beach and Lawrence Reiter ( Manifestation,Inc. Sth Carolina,USA ) collections of photos of Meher Baba and also the information contained in The Awakener Magazine / booklets, the Glow, Glow International magazines, Love Street Love Post and Love Breezes newsletters and many others.
I've divided the web site into many separate sections as indicated by the various tabs near the top of the page. Firstly, the "Trips & Journeys" section lists the travels in a chronological order from the 1920's through to the late 1950's. Each trip is then detailed. The other sections such as "Events" of the site are there to be an expanded reference to these highlighted journeys - the sections marked as "Ship Travels" , etc., lists the various ships, planes etc which were used. The section marked     " Locations Gallery "  again is designed as an additional reference to the different locations that Meher Baba travelled to.
Images of locations or planes and ships are often near impossible to obtain, if you happen to have an image which you think would be appropriate please contact me. 
Naturally, the travels of Meher Baba were so extensive that this site will be a work in progress for a considerable period of time.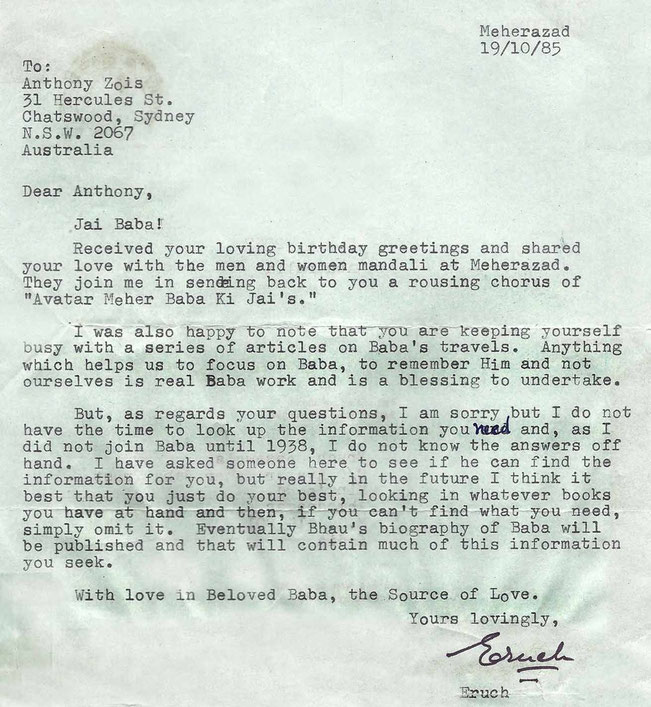 L to R
Tim Waidelich as Eruch, Tony Zois as Baba and John Borthwick as Kumar