Melbourne, Victoria
THIS IS THE ONLY KNOWN PHOTO OF MEHER BABA IN MELBOURNE. ( retouched )
THE BOY ON THE LEFT OF BABA IS TERRY BUCHANAN AND HIS BROTHER TONY ON THE RIGHT SIDE.

THE PHOTO WAS TAKEN BY LE BUCHANAN.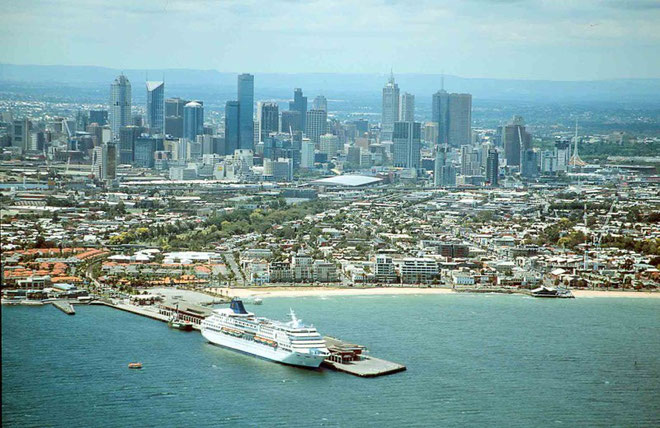 In Mid July 1956 Meher Baba and four of his men mandali ( close ones ) departed on a months circumnavigation  of the globe. They departed Bombay ( Mumbai ) by plane landing briefly at Damascus and Beirut Airports then onto Zurich and London. They then flew to New York NY, Richmond V.,Wilmington NC, Myrtle Beach SC, Washington DC., Dallas/Ft. Worth TX, Los Angeles-Meher Mount-Ojai-San Francisco CA., then to Honolulu, (Hawaii Is ), Kroton Is, Suva,( Fiji ), Sydney, Melbourne & Darwin, Australia, then onto Singapore and back to Bombay in mid August.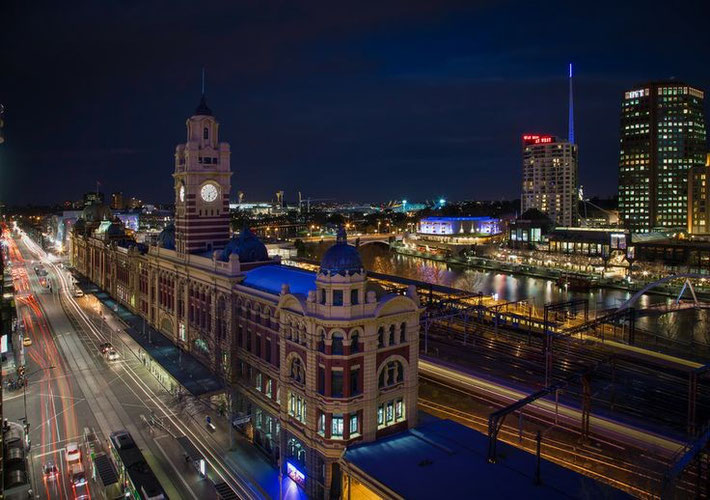 Local Meher Baba group meetings in the 1960s were held in the rooms under the clocktower.
26 Fairmont Avenue, Camberwell
Baba stayed at Dr Dennis & Joan O'Brien home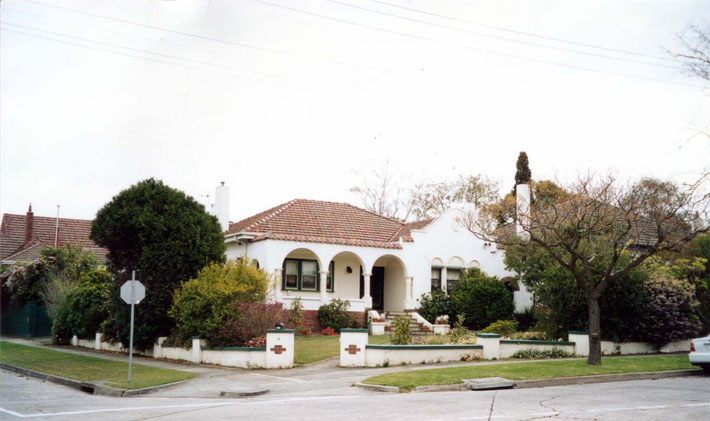 PLEASE NOTE, THIS IS A PRIVATE RESIDENCE AND THE OCCUPANTS ARE NOT MEHER BABA FOLLOWERS.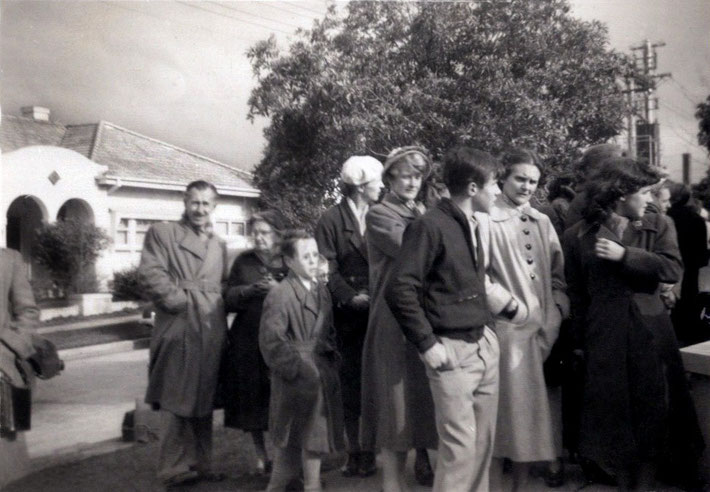 Margaret Buchanan is standing  front far right, next to her mother Beth and her brother Terry.

CURRENT MEETINGS ARE HELD AT 55 BRUNSWICK STREET FITZROY, MELBOURNE.