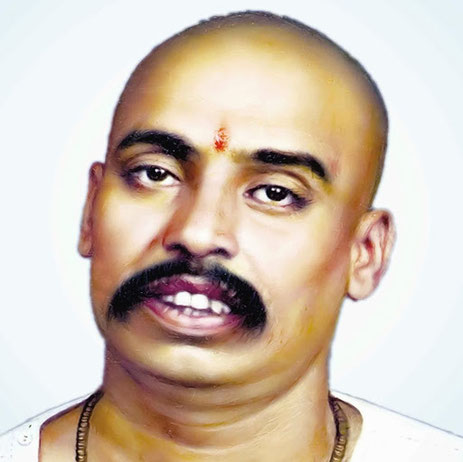 Born : 1909
Died : 1968
Spiritualist & Reformer
INDIAN
27th December, 1937
A large public darshan was held in the evening at the Jessawalas' bungalow. Eruch had previously been connected with the Ramakrishna Ashram in Nagpur. The swami of the ashram was Bhaskareshwar Ananda and he attended the darshan. A saintly Hindu named Tukdoji Maharaj also attended. Tukdoji sang heartfelt bhajans before Baba, and was gratified at having his darshan.
Lord Meher Volume 7, Page 2255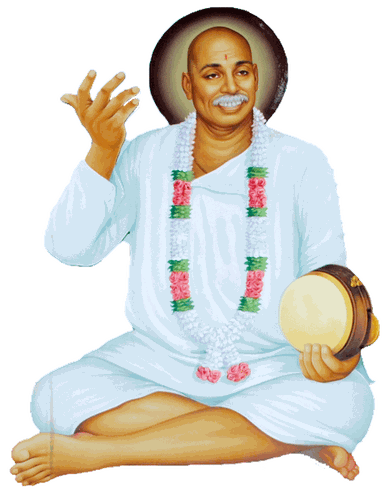 1944
On Saturday night, 11 November, darshan began at 9:30 P.M. in Gorakshan Maidan, where almost 30,000 people gathered....
When Baba had arrived at the maidan (fairgrounds) he had been received by the great saint of Nagpur, Tukdoji Maharaj, who had led him to the dais amidst thunderous shouts of "Shri Sadguru Meher Baba Ki Jai!" Tukdoji began singing bhajans and looked blissfully filled with Baba's love. The darshan continued for two and a half hours, until midnight, and people were captivated by Baba's marvelous personality.
Lord Meher Volume 8, Page 2985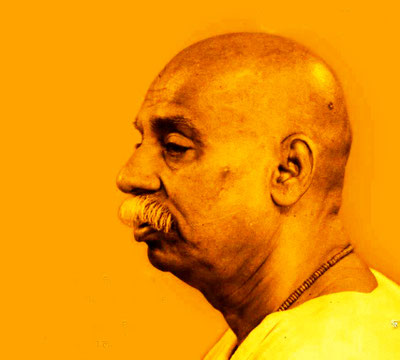 continued..
The whole maidan was lit with songs to the Beloved and thirty thousand hearts heard the echoes of the sweet melody of those bliss-inspiring voices. At midnight, the saint Tukdoji Maharaj stopped the singing and requested Baba to bless the gathering. The Lord of the Universe, in his full glory, stood up and raised his hands, his hair falling over his shoulders, his face aglow. There was complete peace and stillness all around.
Meher Baba's silence spoke its secrets to every person, and every heart was stirred unforgettably in emotion.
What truth and beauty he possessed to attract all to him!
The crowd forgot everything for a while, delighted by the brilliant animation of his features. Baba lowered his hands after blessing the congregation and from the depths of the quietude rose this heart-wrenching echo: "Shri Sadguru Meher Baba Ki Jai! ... Shri Sadguru Meher Baba Ki Jai! . . . Shri Sadguru Meher Baba Ki Jai!" People began rushing toward the stage. Tukdoji Maharaj lifted Baba on his shoulders and carried him to the car.
Baba departed; but the multitude's cheering continued.
Lord Meher Volume 8, Page 2986

Lord Meher Online Edition Page 2441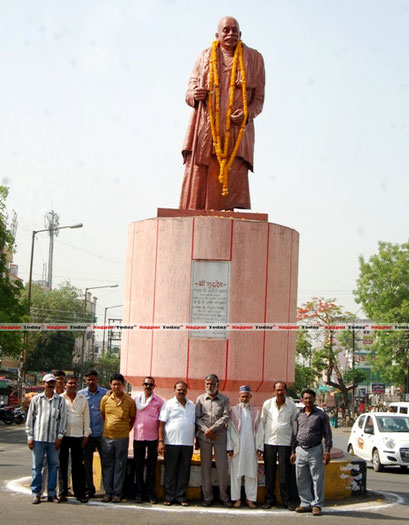 On November 21st, 1963, Saint Tukdoji Maharaj of Nagpur came to see Baba, along with Sarosh, Viloo and Adi.Tukdoji Maharaj had been told of Baba in 1948 by Babadas and Pankhraj. He had come to Ahmednagar to attend gatherings of his followers.
Baba remarked to the saint, "I am in seclusion now and not giving darshan to anyone. When I go to Poona, I permit people to see me."
Tukdoji Maharaj replied, "Darshan is of two kinds. One is to see physically, another is to see everywhere!"
Baba answered with a smile, "Only an exceptional one sees me everywhere. I am infinite!"
Tukdoji Maharaj then narrated the details of his recent trip to Japan in 1955. After hearing it, Baba sent him outside with Bhau for a tour of the Meherazad premises.
Lord Meher Volume 18, Page 6223

Lord Meher Online Edition Page 5051
Tukdoji Maharaj
From Wikipedia, the free encyclopedia
Tukdoji Maharaj (1909 - 1968) was a spiritual person from Maharashtra, India.
He was born in 1909 in a poor family in the village of Yavali in Amravati District of Maharashtra .
He was a disciple of Aadkoji Maharaj.
Tukdoji was involved in social reforms in the rural regions of Maharashtra, including construction of roads. He wrote Gramgeeta which describes means for village development. Many of the development programs started by him have continued to work efficiently after his death.
Tukdoji once attended a World Religions and World Peace Conference in Japan.
The postal department of India had honored Tukdoji by issuing a commemorative stamp in his name.
 

External links
edge which is the pride of Bharat. They also created many subjects connected with the human life and made it easy. The most important thing however is that the Saints of Bharat have donated the world the tradition of Guru-disciple.
The current scene however is different. The cricketers, movie heroes and heroines have become the ideals of Hindus. Also the two vices of selfishness and narrow mindedness have become dominant in Hindus which is causing lot of harm to Hindu society. Under such circumstances it has become essential to study and follow the life of Saints who have imparted the teaching of sacrifice, love. devotion to righteousness, devotion to nation, helping the society and kashtradharma( duty of a warrior). We are hereby publishing the matter related to them so that people should come to know about such great Saints. We pray at the feet of God that let Hindus get the inspiration to study and follow their biography and teachings.
Saint Tukdoji Maharaj was born in Yawali, Maharashtra. He received spiritual initiation from Samarth Adokji Maharaj of Warkhed gram. Early in childhood, Saint Tukdoji Maharaj performed rigorous penance and spiritual exercises in self-realisation. He also was a great orator and a musician who composed more than 3000 bhajans (spiritual poems) in Hindi and Marathi. He has also written many articles on Dharma, society, Nation and education.
He studied the existing religious sects and other schools of thought and discussed religious and secular problems of the devotees. He was determined to re-define socio-Spirituality and revitalise and awaken the Nation.
Work of Saint Tukdoji Maharaj In 1941 he performed individual satyagrah and he took part in the mass upsurge of the 'Quit India' movement in 1941. He strongly opposed the inhuman repressive measures, adopted at that time by the British rulers. He was arrested in 1942 and was imprisoned in Nagpur and Raipur Central Jails. After the dawn of Independence, Sant Tukdoji concentrated on rural reconstruction. He established the 'All India Shri Gurudev Seva Mandal' and developed many programmes for integrated rural development. His activities were so impressive that, Dr. Rajendra Prasad, President of Bharat at that time, bestowed the title of 'Rashtra Sant' on Him.
He was one of the founder Vice Presidents of Vishwa Hindu Parishad. He worked on many fronts for National cause - at the hour of the Bengal famine (1945), at the time of the China war (1962), and aggression of Pakistan (1965), the Koyna earthquake devastation (1962). Rashtra Sant Tukdoji Maharaj went with His mission to help the affected and organised constructive relief works.
He took part in Acharya Vinobha Bhave's Bhudan Movement. He attended the World Conference of Religion and World Peace in Japan in 1955. His wisdom lives on in His 'Gram Gita' which provides inspiration for village development and National reconstruction. He worked hard to convert devotion to God into service to mankind and the Nation. He transformed a traditional prayer Organisation into disciplined, broad based groups of devout young men and women who engaged in constructive social works. He left his mortal body on 11 October 1968. Rashtra Sant Tukdoji Maharaj's Jayanti falls on 27 May 2008.We pay obeisance to this son of the soil who combined devotion and action to bring about changes in the society