10 Beaufort Gardens London SW3 1PT
Baba left Knightsbridge Hotel, S.W. London, on December 14th , 1932, for Zurich, arriving there on December 15th.
Notes from Quentin Tod : The Awakener magazine - Vol.XIV  No.1 - page 34
Meanwhile, Kitty Davy and the others in the Kimco group had arranged for Baba's seven-day stay at the Knightsbridge Hotel. No sooner had Baba arrived than his lovers enthusiastically flocked to be near him. This was the first opportunity Elizabeth and Norina had to meet the London group. Norina had many acquaintances in London and she brought them to meet "the Beloved of God." Among them were Countess Kitty Pahlen of Russia, Baroness Rothschild, Lady Stella Vitelleschi and Vivienne Gieson. Vivienne was an interpretive dancer known as Oria.

Deshmukh came to see Baba at the Knightsbridge Hotel on December 8th. He brought with him Mrs. MacGregor-Morris, a professor, and a Mr. N. C. Kelkar, who had come to London for the Round Table Conference. During their meeting, Baba asked young Deshmukh, "What do you do?"
Deshmukh explained that he was studying philosophy. "And what is the meaning of philosophy?" Baba inquired teasingly.
Deshmukh answered, "It is a science which reveals the hidden Reality."
Smiling, Baba replied, "To me, philosophy is that which makes a simple thing difficult!"
Meeting Meher Baba face-to-face had a profound effect on Dr. Deshmukh, as he was later called, for this darshan taught him the true meaning of philosophy. From then on, he became an ardent disciple and proved to be help in Baba's writing and book work.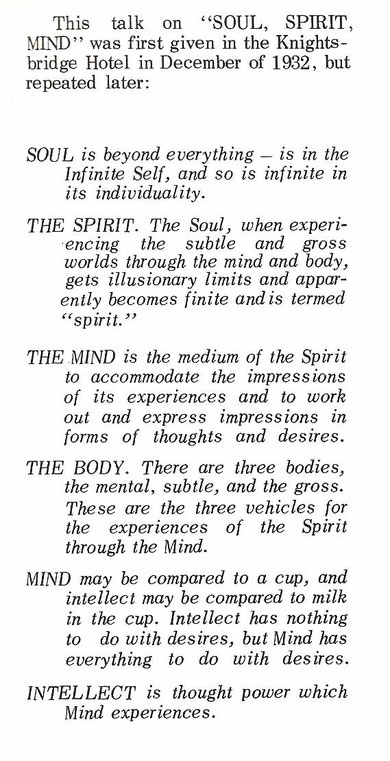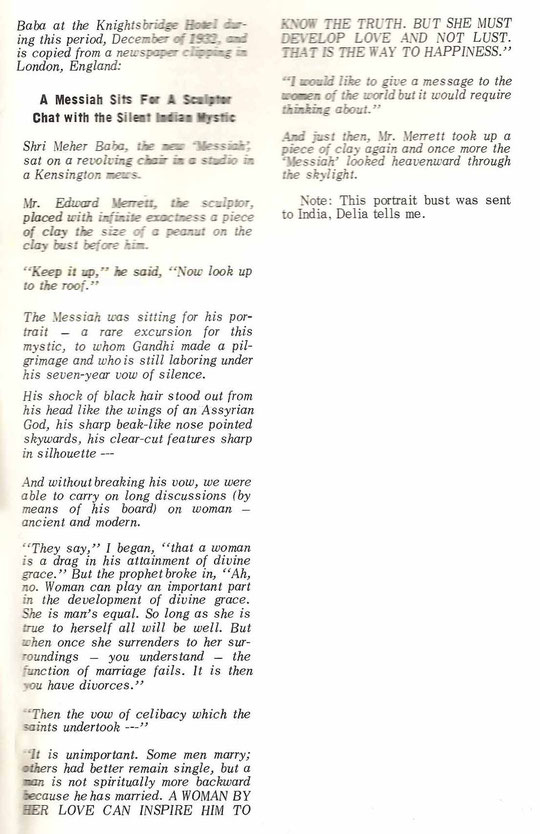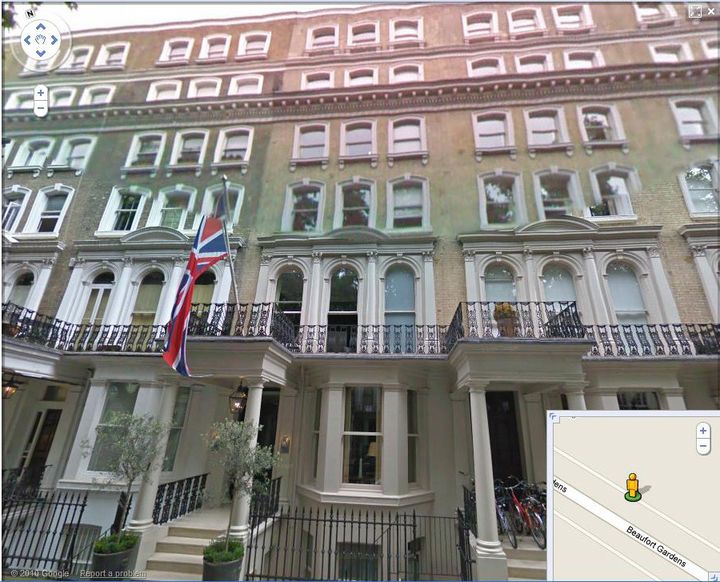 The Knightsbridge Hotel is situated in a quiet tree-filled street in the heart of Knightsbridge. Harrods, Harvey Nichols and the international designer stores of Sloane Street and Brompton Cross are a minute's walk away, as well as Hyde Park and the museums of South Kensington. The area is filled with some of London's most interesting bars, cafes and restaurants. It provides all the facilities expected of a luxury hotel including 24 hour room service, valet, concierge and high speed wireless internet access.