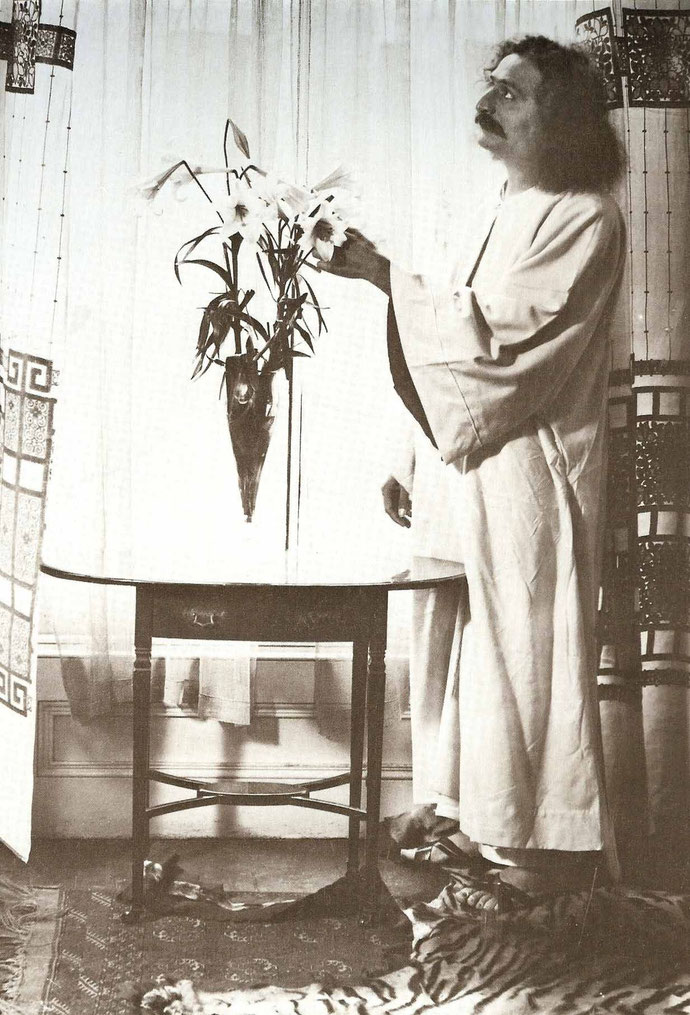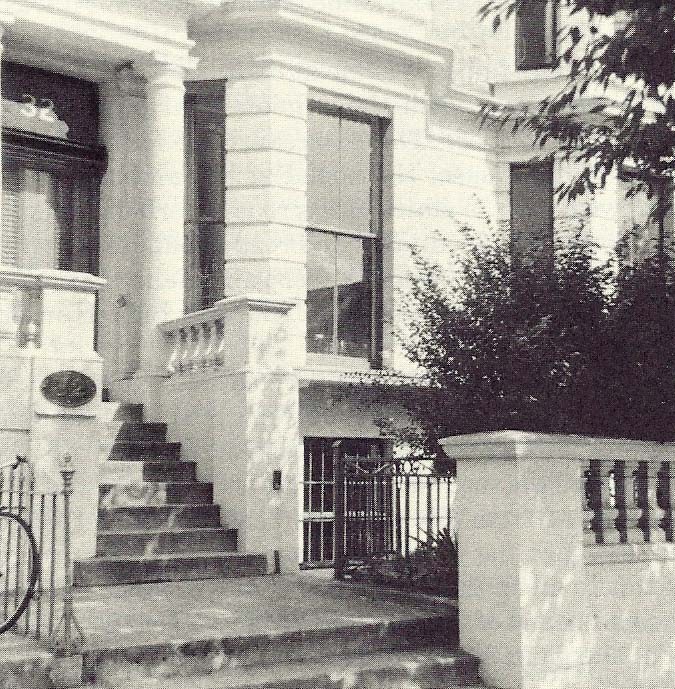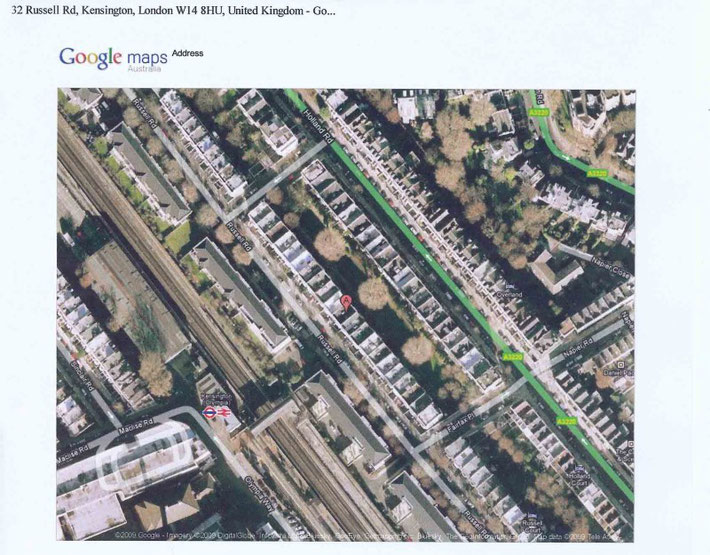 These images of the house were taken from Google's "Street View"
Baba stayed here on his first visit to London arriving 12th September 1931. Chanji, Rustom & Ali accompanied him.
Baba again stayed here when he arrived in London on the 7th April 1932. He and his 6 men mandali stayed here for 7 days.
Meher Baba made his famous film interview for Paramount News in the garden at Russell Road with Charles Purdom
This garden area was a common area which all houses shared. This garden was called Holland Garden.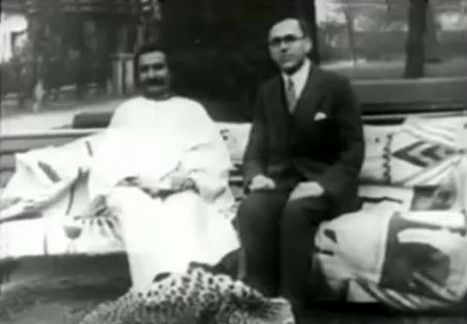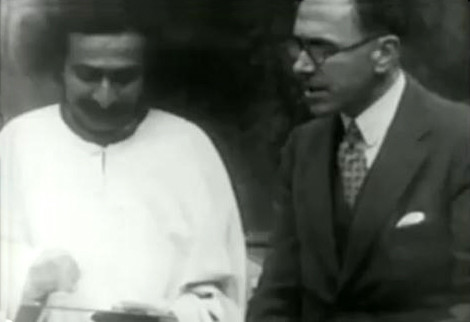 On Meher Baba's first visit in 1931, numerous  records were played by Paul Robeson - " Steal Away, Steal Away to Jesus ",  " Swing Low, Sweet Chariot ",  My Lord, What a Morning ",  " Hear the Lambs A'Crying " and  Bach's Chorale - " I Call Upon Thee, Jesus ". 
See the Music section to hear them.
Click here Paul Robeson or see his page in the "Personalities" folder.