Quentin Tod " Narid "
Born : December 27, 1884 -  Walmer, Kent, England
Died : May 5, 1947, Chelsea, London, England - aged 62
Nationality : English
Actor, dancer, comedian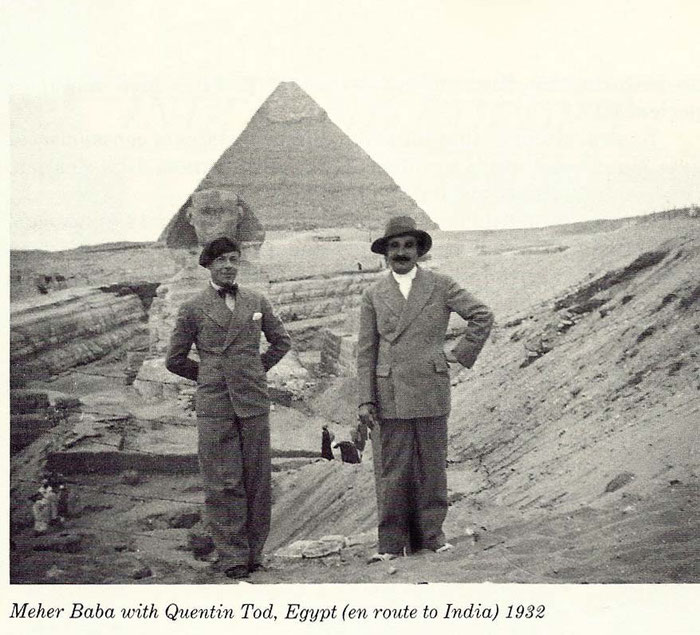 I was so engrossed in looking at this wonderful man for the first time that everything else faded away. What impressed me most was his rather wild quality, as of something untamed, and his truly remarkable eyes.

He smiled, and motioned for me to sit beside him. He took my hand and from time to time patted my shoulder. We sat for several minutes in silence, and I was aware of a great feeling of love and peace emanating from him; also a curious feeling of recognition came to me, as if I had found a long lost friend. Then Baba took my left hand, and some sort of wave of strength passed to me from him. It was as if an electric current of pure love were turned on, which filled me with ecstasy. I began to breathe deeply, as if taking an anesthetic...

The feeling in me was that I must serve him in some way. There were many things I should have liked to ask him, but all questions seemed irrelevant and inadequate.

Quentin Tod
1931, London
Av p134-135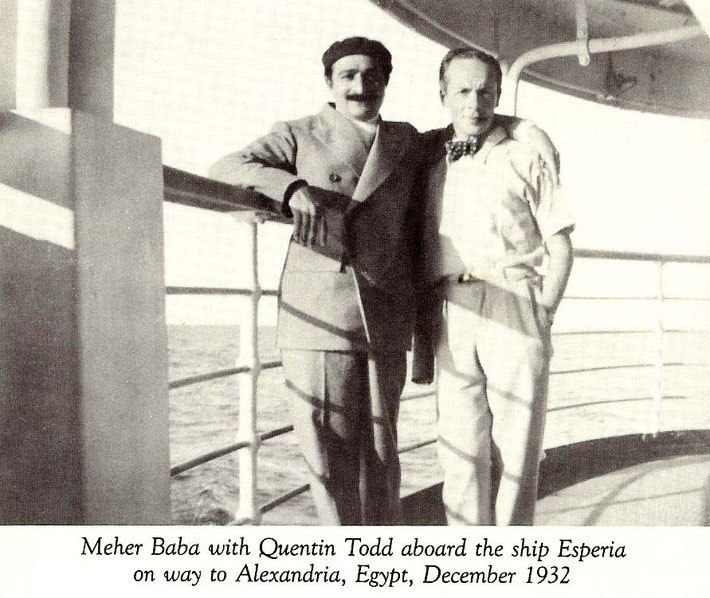 The above image could well have been taken on SS Baloeran which sailed about a fortnight later from Port Said to Bombay in the first week of January 1933.
There is only one "d" in his name.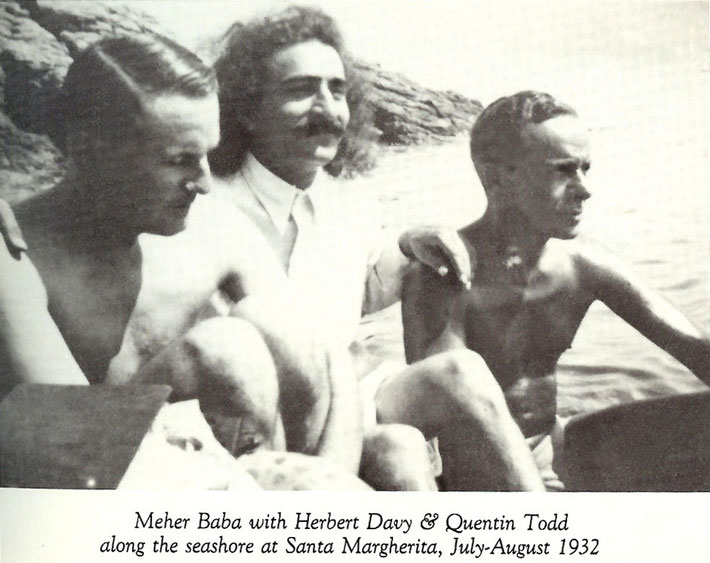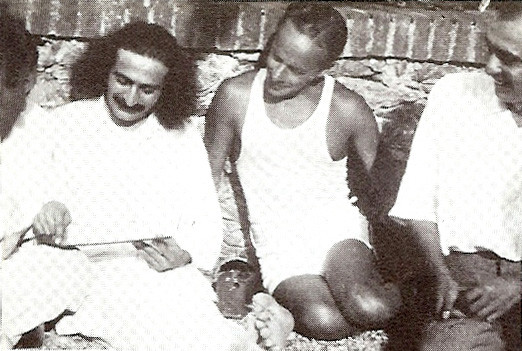 Letter to Meher Baba written on the Hotel Niumalu stationary on 14th June 1932 sailing back to Los Angeles from Honolulu, with the young boy Carl Phillips.
There is only one "d" in his name.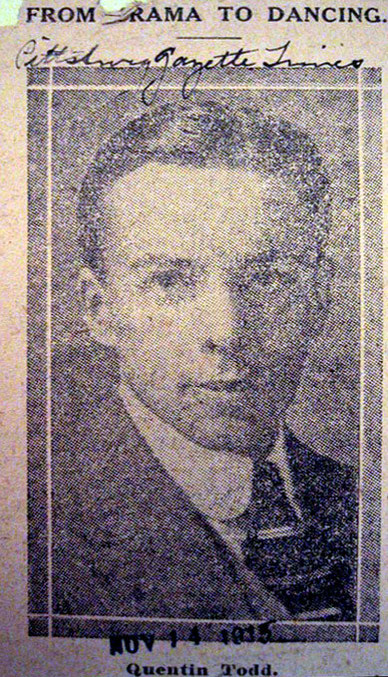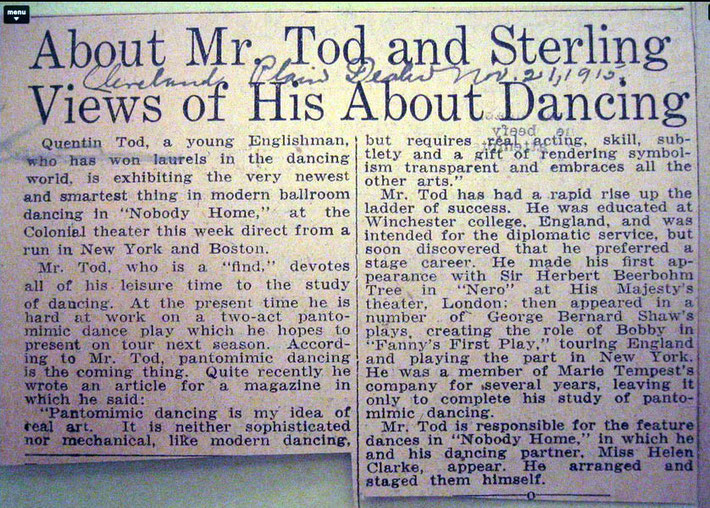 Birth Registrations - January, February & March 1885
The Tod Family sailed from New York to London in 1901
Death Notices London - April, May & June 1947 of malnutrition
Father :  Alex M. Tod -  b. 1855
Mother :  Belle Tod - b. 1855
Children :  Muriel - b. 1883
                   Quentin - b.1884
                   Kenneth - b. 1892
                   Malcolm - b. 1896
In 1901, the Tod family lived at 159 Cromwell Road Kensington, London.