Born : 10 March 1882

Died : 1 August 1952 ( 70 )

Married to Consuela Hatmaker on October 7, 1934.
This was Consuela's 2nd marriage.
Nationality : FRENCH
Occupation : Art dealer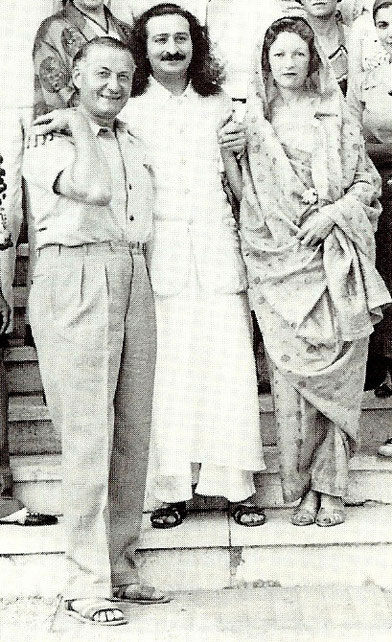 An incredible character, a jack of all trades, tireless, faithful to Meher Baba and his first loves and little known because Alfredo had a life as passionate and bubbling as all the other westerners around Meher Baba. Worthy of a spy, in the course of his life he was called in different ways until he was called Fredo Toni Sides or Sidez or Sidès, which is why it is very complicated to trace his life.
The Hellenic Alfredo Sides became a French citizen on October 7, 1920. He lived in Paris and New York, was a pianist, an opera singer, a dealer in modern art and paintings by the old masters, a decorator, an art critic, a lover of Rodin's sculptures, a founder of museums and several exhibitions of modern art, He founded museums and several exhibitions of modern art, such as "Réalités Nouvelles" with the help of Robert and Sonia Delaunay, donated to the Rodin Museum in Paris and the Metropolitan Museum in New York, helped Isadora Duncan (Mercedes de Acosta's lover) several times, saved her from bankruptcy with his "Temple of Dance", founded the magazine "Forme et Vie" in collaboration with the contemporary architect Le Corbusier.
During the 1914-18 war, he was heroic in organising charities such as "Le Bazar des Alliés" for the benefit of the French war effort. During the 1940-45 war, he took refuge in Cannes, where he hid and saved Jewish artists. He was made a Knight of the Legion of Honour on 20 August 1927, and received the Legion of Honour from the Ministry of Education on 28 August 1950. At the liberation, he fights alongside the Gimpel family to recover the property stolen from René Gimpel by the Germans.
Owner of one of the flats in the building at 1, Rue Gît-le-Cœur in Paris, where he rubbed shoulders with all the artists who gravitated around Alice DeLamar and Consuelo Nungesser-Hatmaker, whom he married on 7 October 1934. In 1936 and 1937, our couple welcomed Meher Baba at 1, Rue Gît-le-Cœur and they went to see him several times in Cannes in 1937.
On August 1, 1952, he died of a heart attack in his flat, he was 70 years old, with a fabulous life behind him where he had rubbed shoulders with all the rich patrons and collectors and all the greatest artists of the 20th century and helped many of them, such as Alice DeLamar. Consuelo will remain in her flat and will die in 1966 in New York.
Courtesy of