Frank Simon Hendrick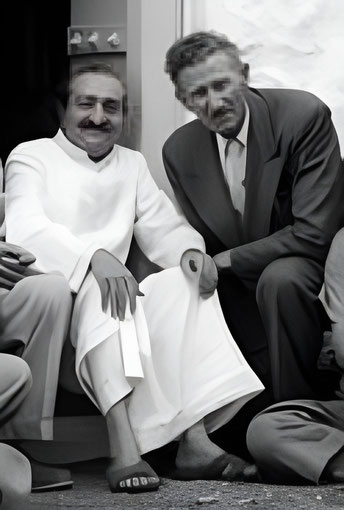 Born :
Died : 
Nationality : American
India ; 1954
Image sequence is from the video " Avatar Meher Baba highlights of his life work Vol.1"
Frank is next to Baba - front left. Lud Dimpfi is behind him.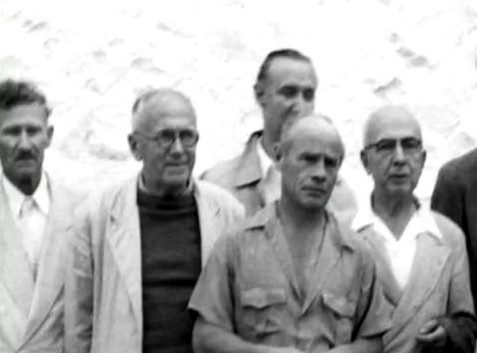 Fragment: Forever 'I Am'
Forever I AM …

Forever My Light Springs from Me;

Forever My Suns are My Creations born in Me, yet,

These are not the SELF of Me,

THEY ARE FOREVER IN ME.

 

 

 

Forever I AM . ..

My Suns Forever re-create in Me, yet,

These are not the SELF of Me,

Their coming and going Is,

Forever IN ME.

 

 

Forever I AM .. .

Forever My Central Suns Centered in Me,

Forever THE CENTER, THE CAUSE .. .

Forever I AM CENTERED EVERYWHERE ..

THE ALL IS FOREVER CENTERED IN ME,

The Unconditional One.

 

 

In Me, two opposites are ... the Light and the Dark...

Yet, both are as One IN ME, the Unconditional.

The Light of day, the dark of night,

Both are One IN ME, yet, I AM no darkness at all...

My Attributes are forever coming and going IN ME,

Yet I move not nor change.

 

 

I AM Forever LIGHT; darkness comprehendeth Me not;

I AM Forever the Illumined, the Unconditioned

SELF —THAT, which forever disperseth the dark.

Forever the All Springs from Me ...

IS FOREVER IN ME.

 

 
Courtesy of The Awakener ; Vol. 1, No.3 - page 17 
   PRAYER
0 GOD, all LOVE, all GOOD, all TRUTH, all BEAUTY, ALL MERCY, JOY and BLISS and PEACE—pour upon all these souls in Thy Being at this moment in Eternity, Thy great Blessing of Love, Power, Joy, Bliss and the Grace of Thy Glory in Peace—that these souls now imprisoned in finite garment, may finish the work which Thou gavest them to perform, and let Thy Kingdom Come, and let Thy Will be done on Earth as it is in Heaven.... For all these—in Heart, let Thy "awakening" Be—the One-in-I—ME—the ONE.
Lovingly dedicated this 30th day January, 1955, A.D., to my Beloved Master, Shri Meher Baba, In Eternity. 
Courtesy of The Awakener ; Vol.2, No.4 - page 40