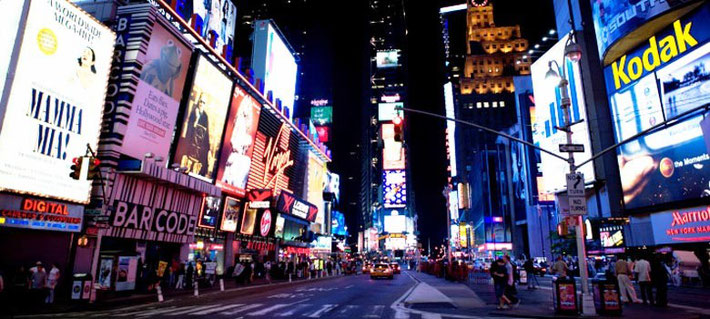 May 20th, 1932
On May 20th, Baba went sightseeing by car around the city with the mandali and saw the Empire State Building. He met many people, but most noteworthy were Elizabeth Patterson's parents, Mr. and Mrs. Simeon B. Chapin, and John Bass, who had been introduced to Baba through Norina. Simeon Chapin was one day to donate several hundred acres of land in South Carolina to be used as a center for the Master's work; and John Bass was to become a lifelong disciple of the Master. In the evening, Baba went for a walk on Broadway in midtown Manhattan.
20th May, 1932
In the evening Baba went for a walk on Broadway in midtown Manhattan. The next day, Baba was driven by Elizabeth through Central Park. This was the first time she had driven Baba. Others had gone in another car, driven by Julian Lamar (the artist). Julian was upset, for someone had broken into his car and stolen his luggage the previous night. He mentioned this incident repeatedly to Baba, who asked, "It wasn't all you had in the world, was it?" Julian admitted it wasn't, and Baba remarked, "I am in you as well as in the thief!"
Lord Meher ; page 1414 -Part A

Broadway theatre, commonly called simply Broadway, refers to theatrical performances presented in one of the 40 large professional theaters with 500 seats or more located in the Theatre District, New York (plus one theatre in Lincoln Center) in Manhattan, New York City.[1][2] Along with London's West End theatre, Broadway theatre is usually considered to represent the highest level of commercial theatre in the English-speaking world.
The Broadway Theatre district is a popular tourist attraction in New York City, New York. According to The Broadway League, Broadway shows sold approximately $943.3 million worth of tickets in the 2008–09 season, compared to $937 million in the 2007–08 season