Broadway, New York, USA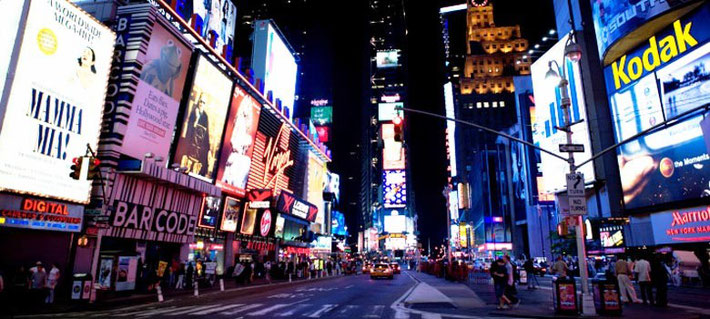 20th May, 1932
In the evening Baba went for a walk on Broadway in midtown Manhattan. The next day, Baba was driven by Elizabeth through Central Park. This was the first time she had driven Baba. Others had gone in another car, driven by Julian Lamar (the artist). Julian was upset, for someone had broken into his car and stolen his luggage the previous night. He mentioned this incident repeatedly to Baba, who asked, "It wasn't all you had in the world, was it?" Julian admitted it wasn't, and Baba remarked, "I am in you as well as in the thief!"
Lord Meher ; page 1414 -Part A

Broadway theatre, commonly called simply Broadway, refers to theatrical performances presented in one of the 40 large professional theaters with 500 seats or more located in the Theatre District, New York (plus one theatre in Lincoln Center) in Manhattan, New York City.[1][2] Along with London's West End theatre, Broadway theatre is usually considered to represent the highest level of commercial theatre in the English-speaking world.
The Broadway Theatre district is a popular tourist attraction in New York City, New York. According to The Broadway League, Broadway shows sold approximately $943.3 million worth of tickets in the 2008–09 season, compared to $937 million in the 2007–08 season
Central Park & 110th (W) Street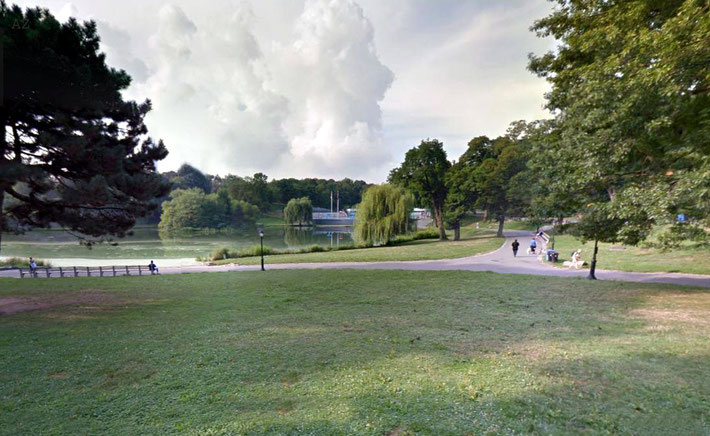 While they were driving through Central Park, Baba motioned to Elizabeth to stop near the lake at 110th Street. They all got out and walked toward the lake with Baba in the lead. There was no one around except a nurse pushing a baby carriage. After only a glance at the woman, Baba returned to the car. None knew the significance of Baba's stroll that day until a year later when Josephine Grabau was in the hospital and a young woman asked her whose photograph it was by her bed. Jo told her it was Meher Baba, and the woman remarked, "I know it is the same man who looked like Christ, whom I saw walking by the park lake a year ago. I have never forgotten his face."
Baba wished to go to a movie that night on Broadway, which Norina arranged, and a group of eighteen persons went with him. Baba became restless during the film and left in the middle of it. The group followed. Walking through the crowded New York streets, Baba went to another movie theater some blocks away. Along the way, one man stopped and stared straight into Baba's eyes, and then kept turning around to look at him after they had passed on the sidewalk. Perhaps it was for him that Baba had left the theater.

Lord Meher ; page 1414 -Part B