This was the address of the Fuchs' home in Los Angeles, California where on the 31st July 1956, Meher Baba visited the house.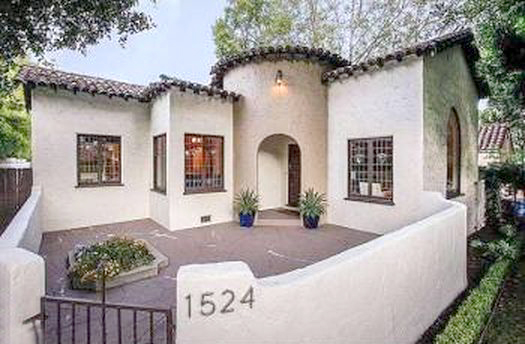 Tuesday, 31st July 1956
AFTERWARD, at 4:45 P.M., Baba visited Hilda Fuchs' home, at 1524 North Crescent Heights Boulevard, West Hollywood, where about thirty of her friends met him. Hilda had first heard of Baba in Vienna, in 1935, through Alice Trau-Fisher. She was forced to flee the country when Adolf Hitler rose to power, as her husband was Jewish. By sheer coincidence, she met Norina in New York. Norina introduced her to other Baba lovers, and convinced her of Baba's greatness. She began arranging Norina's lectures, and in the 1940s, when Norina and Elizabeth were searching for a property for Baba, Hilda accompanied them on their tour of the West Coast.
Lord Meher Volume 14, Page 5050Lord Meher Online Edition Page 4056