Kennedy International Airport,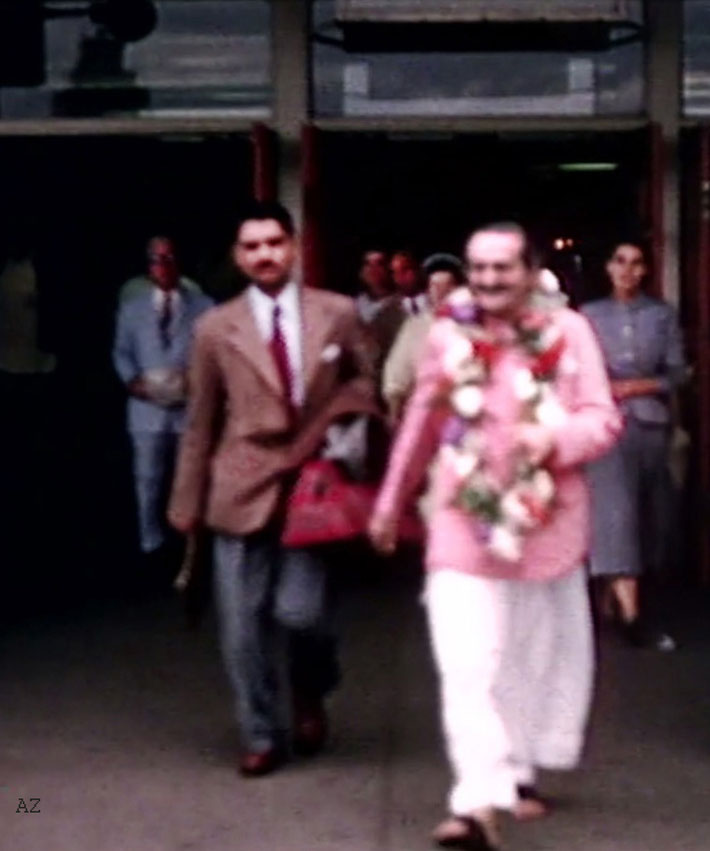 Baba went through this airport in 1952, 1956 & 1958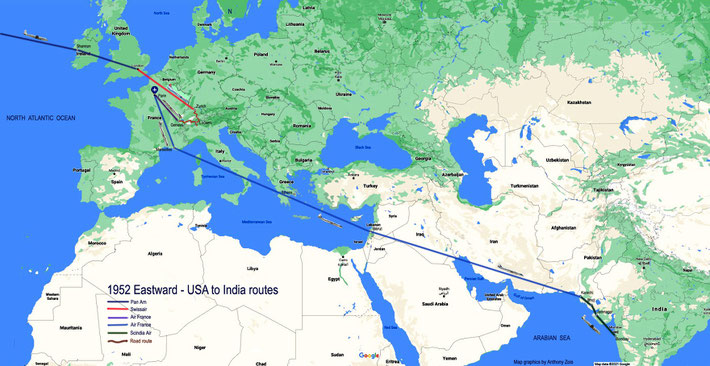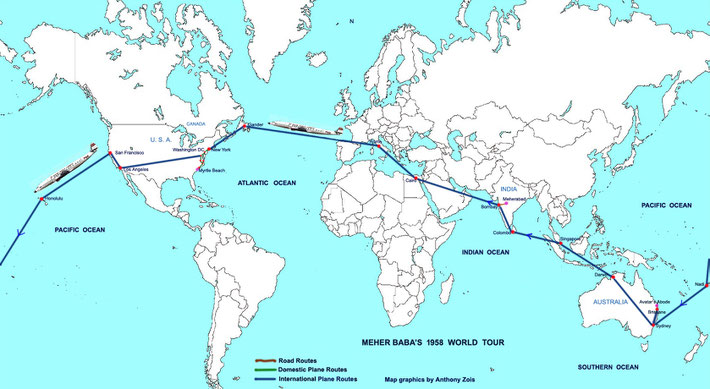 John F. Kennedy International Airport
From Wikipedia, the free encyclopedia
 
 
USGS aerial image as of 8 Apr 1994
IATA:

JFK

– ICAO:

KJFK

– FAA:

JFK

Summary
Airport type
Public
Owner
City of New York[1]
Operator
Port Authority of New York and New Jersey[1]
Serves
New York City
Location
New York City
Hub for
Elevation AMSL
13 ft / 4 m
Coordinates

40°38′23″N

073°46′44″W

/

40.63972°N 73.77889°W

/

40.63972; -73.77889

Coordinates:

40°38′23″N

073°46′44″W

/

40.63972°N 73.77889°W

/

40.63972; -73.77889

Website
[2]
Runways
Direction
Length
Surface
ft
m
4L/22R
11,351
3,460
Asphalt/Concrete
4R/22L
8,400
2,560
Asphalt
13L/31R
10,000
3,048
Asphalt
13R/31L
14,572
4,442
Asphalt/Concrete
Helipads
Number
Length
Surface
ft
m
H1
60
18
Asphalt
H2
60
18
Asphalt
H3
60
18
Asphalt
H4
60
18
Asphalt
Statistics (2008)
Aircraft operations
471,482
Enplanements (FAA)[3]
23,601,779
Passengers (ACI)[4]
47,807,816
 
John F. Kennedy International Airport (IATA: JFK, ICAO: KJFK, FAA LID: JFK) is an international airport located in Queens County, New York in southeastern New York City about 12 miles (19 km) from Lower Manhattan. It is the busiest international air passenger gateway to the United States[6]. It is also the leading freight gateway to the country by value of shipments.[7]
JFK airport is the base of operations for JetBlue Airways and is a major international getaway hub for American Airlines and Delta Air Lines. It also serves as a focus city for Avianca. In the past, it has been a former hub for National Airlines, Pan American World Airways, and United Airlines. Over ninety airlines operate out of JFK. In 2009, the airport handled 45,912,430 passengers, making it the 12th busiest airport in the world.[8] The airport was renamed after John F. Kennedy, the 35th President of the United States.
The airport is operated by the Port Authority of New York and New Jersey, which also manages the two other major airports in the New York metropolitan area, Newark Liberty and LaGuardia.
History
 

Construction
JFK Airport was originally known as Idlewild Airport (IATA: IDL, ICAO: KIDL, FAA LID: IDL) after the Idlewild Golf Course that it displaced. The airport was originally envisioned as a reliever for LaGuardia Airport, which was already showing signs of insufficient capacity in the late 1930s. Construction began in 1943; approximately $60 million was initially spent, but only 1,000 acres (400 ha) of land on the site of the Idlewild golf course were earmarked for use.[9]
The project was renamed Major General Alexander E. Anderson Airport in 1943 after a Queens resident who had commanded a Federalized National Guard unit in the southern United States and who had died in late 1942. In March 1948, the New York City Council again changed the name of the airport to New York International Airport, Anderson Field, but the name "Idlewild" remained in common use until 1963.[10]
The Port Authority leased the airport property from the City of New York in 1947 and maintains this lease as of the late 2000s.[1] The first commercial flight at the airport was on July 1, 1948; the opening ceremony was attended by President Harry Truman.[9] Upon opening Idlewild, the Port Authority cancelled foreign airlines' permits to use LaGuardia, effectively forcing them to move to the new airport.[11]
The airport was renamed John F. Kennedy International Airport on December 24, 1963, one month after the assassination of President John F. Kennedy.[12]
 

Development
The Port Authority originally envisioned a single 55-gate terminal for the airport, but the major airlines of the time did not agree with this plan, arguing that the terminal would be far too small for future traffic.[13] Architect Wallace Harrison then designed a master plan under which each major airline at the airport would be given its own space to develop its own terminal design.[14] This scheme made construction more practical, made terminals more navigable and introduced incentives for airlines to compete with each other for the best design.[13] The revised master plan met airline approval in 1955.[10]
JFK was designed to accommodate aircraft no larger than a Douglas DC-6 and had to be significantly modified in the late 1960s to accommodate Boeing 747s.[20]
By the mid-1980s, JFK had overtaken Newark International Airport to become New York City's busiest airport.[citation needed] The supersonic Concorde, operated by Air France and British Airways, provided scheduled trans-Atlantic supersonic service to JFK from November 22, 1977 until October 24, 2003, when Concorde was retired by both carriers.[21][22][23] JFK had the most Concorde operations annually of any airport in the world.[citation needed]
JFK is currently undergoing a $10.3 billion redevelopment. The airport began construction of the AirTrain JFK rapid transit system in 1998; completed in December 2003, the rail network links each airport terminal to New York City subways and regional commuter trains at Howard Beach and Jamaica, Queens. The airport opened a new Terminal 1 on May 28, 1998, and the $1.4 billion replacement for the International Arrivals Building, Terminal 4, opened on May 24, 2001.[24][25] Construction has been completed on JetBlue Airways's new Terminal 5, which incorporates the historic landmark TWA FlightCenter terminal, while Terminals 8 and 9 are undergoing redevelopment as one single Terminal 8 for the American Airlines hub. In 2008 the Port Authority Board of Commissioners approved a $20 million planning study for the redevelopment of Terminals 2 and 3, the hub of Delta Air Lines.[26]
On March 19, 2007, JFK became the first airport in the United States to receive the Airbus A380 with passengers aboard. The route-proving flight with more than 500 passengers was operated jointly by Lufthansa and Airbus and arrived at Terminal 1. On August 1, 2008, JFK received the first regularly-scheduled commercial A380 flight to the United States, operated by Emirates on its New York–Dubai route using Terminal 4.[27] This service was suspended indefinitely in 2009, due to poor passenger demand.[28]
[edit]
Terminals, airlines and destinations
JFK has eight passenger terminals containing 151 gates. The terminal buildings are arranged in a deformed U-shaped wavy pattern around a central area containing parking, hotels, a power plant, and other airport facilities. The terminals are connected by the AirTrain system and access roads. Wayfinding signage throughout the terminals was designed by Paul Mijksenaar.[29] A 2006 survey by J.D. Power and Associates in conjunction with Aviation Week found JFK ranked second in overall traveller satisfaction among large airports in the United States, behind McCarran International Airport which serves the Las Vegas metropolitan area.[30]
Terminals
The airport has eight terminals (nine until the early 2000s), seven of which are currently in use.
Terminal 1
The original Terminal 1, built as a hub for Eastern Airlines, was demolished.[31]
The current Terminal 1 was opened in 1998, 50 years after the opening of JFK, at the direction of the Terminal One Group, a consortium of four key operating carriers: Air France, Japan Airlines, Korean Air and Lufthansa.[32] This partnership was founded after the four airlines reached agreement that existing international carrier facilities were inadequate for their needs.[33] Terminal One has the capability to handle the Air France A380 route from Paris Charles De Gaulle. Terminal 1 has 11 gates.
Terminal 2
Terminal 2 was opened in 1962 as the home of Northeast Airlines, Braniff and Northwest Airlines. After the demise of Northeast Airlines and Braniff the building was taken over by Delta Air Lines. Delta hopes to merge its two terminals at JFK (2 & 3) into a single modern terminal in the future.[26] It has 7 jetway-equipped gates (20-22, 26-29) and 17 stands for Delta Connection carriers (23A-H, 23J, 25K-N, 25P-S).
Terminal 3
Terminal 3 was built as the Worldport in 1960 for Pan American, and substantially expanded for the introduction of the 747 in 1970. Delta Air Lines currently uses the entire terminal, and has a connector to Terminal 2, its other terminal at JFK. Terminal 3 has 16 jetway equipped gates: 1-10, 12, 14-18 with two hardstand gates (Gate 11) and a helipad on Taxiway 'KK'. Delta is seeking a plan to replace Terminal 3, and unconfirmed rumors claim the company has recently announced plans to employees to demolish Terminal 3 and rebuild it, with a supposed target time for demolition of late summer 2010.[34]
Terminal 4
Terminal 4, the international terminal, is able to handle the Airbus A380 and was developed by LCOR, Inc and is managed by the Schiphol Group. It was the first airport terminal in the United States to be managed by a foreign airport operator. Terminal 4 is the major gateway for International Arrivals at JFK. Opened in 2001, the new 1,500,000-square-foot (139,000 m2) building was built at a cost of $1.4 billion and replaced JFK's old International Arrivals Building, or simply IAB, which opened in 1957. Terminal 4 has 17 gates in two concourses: A2-A7, B20, B22-B31.
Concourse A has six gates, numbered A2-A7. Concourse B has eleven gates, numbered B20-B31, excluding B21. As Terminal 4 was built during the construction of the AirTrain, the AirTrain station was built inside the terminal building. Other AirTrain stations are built across from terminal buildings. Terminal 4's expansive shopping mall offers a wide range of retail options before security so passengers and their families can enjoy shopping and dining together. Four chapels are located on the fourth floor (departure level).
Terminal 5
Terminal 5, also known as the TWA Flight Center, is the new home of JetBlue Airways. The active 26 gate terminal sits behind the Eero Saarinen built terminal has been branded by JetBlue as T5. The Saarinen building is closed for refurbishment, it is unclear when the building will reopen and what purpose it will have. Terminal 5 has 26 gates: 1-12, 14-27
Terminal 6, built in 1970 as the National Airlines Sundrome designed by I. M. Pei, has 14 gates. On June 1, 2006, JetBlue opened a temporary terminal complex that added seven gates onto the terminal and increased the capacity for more flights. Terminal 6 is now closed. It had 14 gates and is the former home of JetBlue Airways. United Airlines used it for its transcontinental flights until JetBlue came to the terminal. Its future is unknown at this point, but the seven temporary gates were demolished.[35]
Terminal 7
Terminal 7 was built for BOAC and Air Canada in the early 1970s. It is currently owned and operated by British Airways. In 1997, the Port Authority entered an agreement with British Airways to expand the terminal. The renovated terminal has 12 gates.[36] On May 21, 2008, British Airways announced that it would undertake a $30 million, 18-month-long project to enhance its premium ground facilities at the terminal. Scheduled to launch in June 2009, the project will involve creation of a new premium check-in "pavilion" with dedicated curbside drop-off for FIRST and Executive Gold Club customers, an enhanced and dedicated check-in area for Club World and Executive Club Silver customers and renovation of Terraces, First Class and Concorde Lounges.[citation needed] British Airways is currently evaluating the future of Terminal 7, as it's lease with the Port Authority ends in 2015. Management has indicated a desire to relocate British Airways' operations to a new pier located east and connected to Terminal 8, pending on approval of an alliance with American Airlines and Iberia.[37]
Terminal 8
In 1999, American Airlines began an eight-year program to build the largest passenger terminal at JFK to replace terminals 8 and 9. The new terminal was built in four phases, which involved the construction of a new midfield concourse, demolition of the old Terminal 9, and finally demolition of the old Terminal 8. It opened in stages between 2005 and its "official" opening in August 2007.[38]
The terminal is about 50% larger than Madison Square Garden. It offers dozens of retail and food outlets, 84 ticket counters, 44 self-service kiosks, 10 security lanes and a U.S. Customs and Border Protection facility that can process more than 1,600 people an hour.[citation needed] It has two American Airlines Admirals Clubs and a Flagship Lounge for premium class passengers.
Terminal 8 has 29 gates: 12 gates in Concourse B (1-8, 10, 12, 14, and 16) and 17 gates in Concourse C (31-47).[39] Gate 31 is further subdivided into 5 regional service gates for small jets, 31A-31E. Gate 32 is subdivided into 4 regional service gates for small jets, 32F-32I. The total number of jetbridges is, therefore, 36. Concourse C is unusual in that to reach the concourse, passengers must descend on an escalator (or elevator) and walk through a short tunnel, then ascend another escalator to the concourse. Of interest are a history of American Airlines logos on display between the security checkpoint and the concourses.