Norina Matchabelli   " Noorjehan "    Page 2

meaning "light of the world"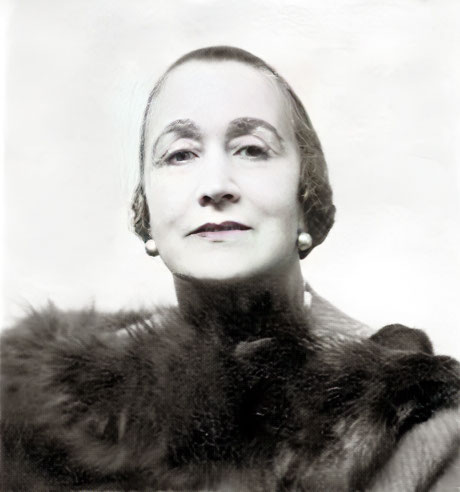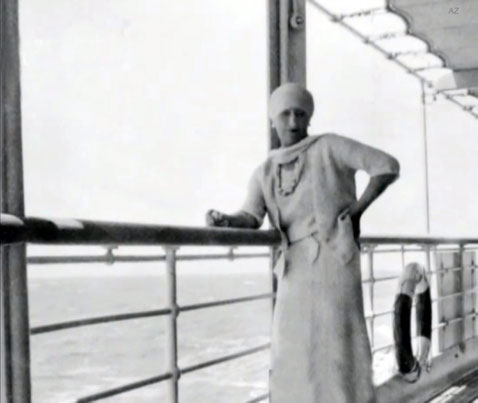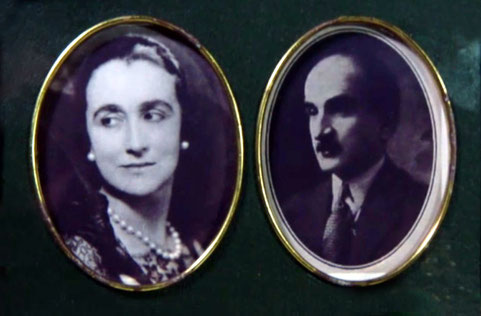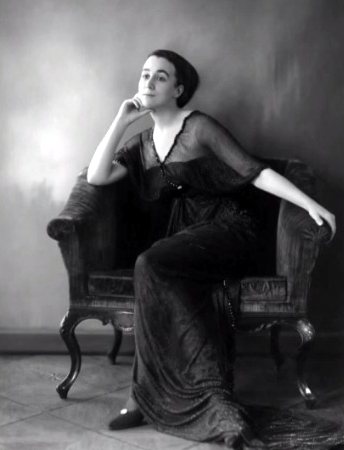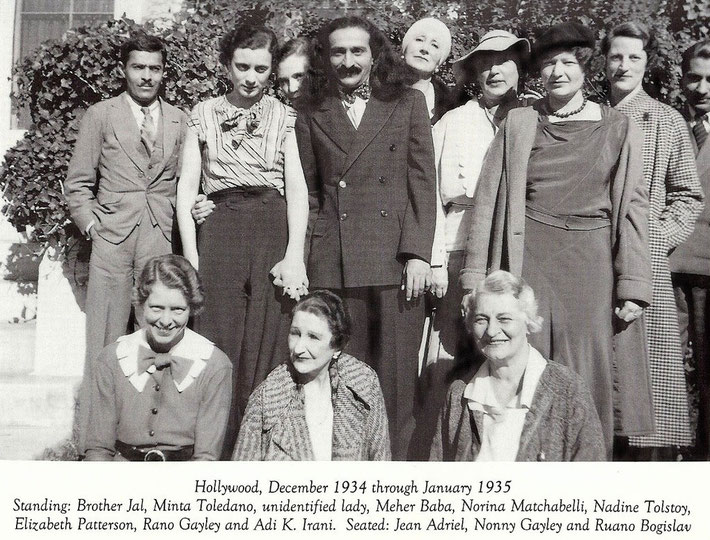 Telegram from Norina to Meredith Starr in England who seems to be organizing the forthcoming visit to the USA by Meher Baba.  Norina & Elizabeth Patterson did drive from New York to Los Angeles in Late May 1932.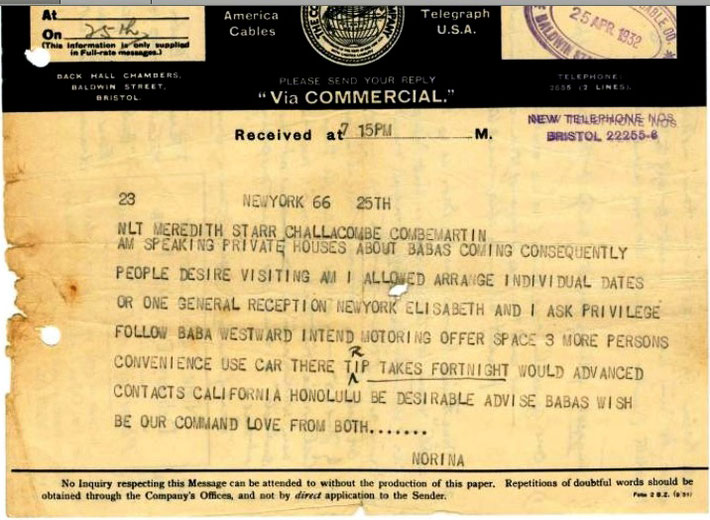 Letter from Norina, Elizabeth Patterson & Anita de Caro in Genoa, Italy to Meher Baba.