Ruth Caroline ( Carrie ) Ben Shammai
nee Rozenheim
Born : 9th December 1902 - Frankfurt A/M, Germany
Died : 27th October 1986 - Israel
Married : 1948 - Dr. Meir Hilel Ben Shammai

Father : Rabbi Yaacov Rozenheim

Nationality : Israeli

Longchamps Restaurant, Manhattan House, New York - 22nd July 1956.
Meher Baba is pointing to a lit candle.
Harry Kenmore is standing next to Carrie.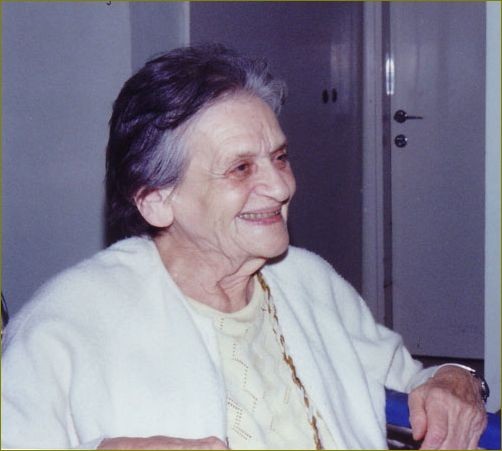 To read Carrie Ben Shammai's story, open the following PDF.
Tree planting ceremony on the Meher Center, Myrtle Beach, South Carolina
Meher Baba is watching Eruch Jessawala ( crouching ) & Meherjee Karkaria ( shoveling ) help Elizabeth Patterson ( holding sapling ) plant it. Carrie Ben Shammai ( red dress ) is watching the ceremony along with many others. Images taken from a film that Charmain Duce took at the time. Images courtesy of Michal Namo Sivan.