CHRISTINE  WISE
Born :
Died :
AMERICAN
She lived in Wisconsin, USA

Christine attended the reception given to Meher Baba at the Longchamps Restaurant in New York City in 1956.
Christine visited the Sahavas at the Meher Center in Myrtle Beach, SC., in 1958 when Meher Baba visited for a short time.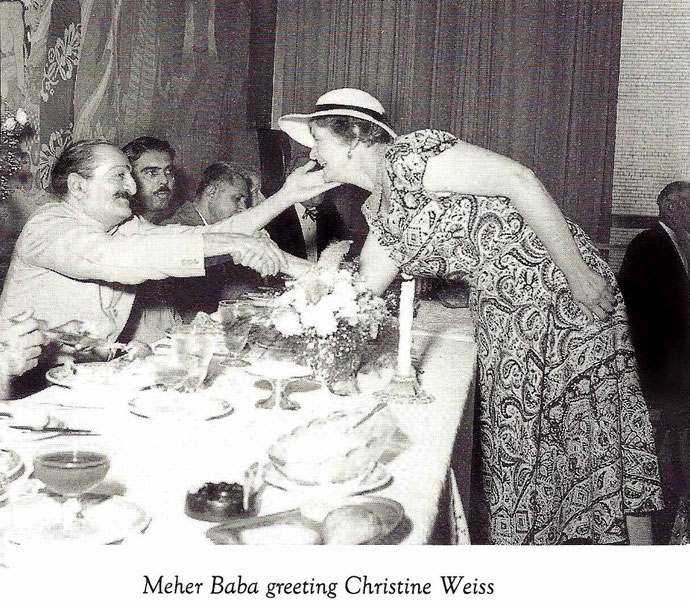 THE SURNAME ON THE PHOTO ABOVE IS INCORRECT, IT SHOULD READ 'WISE'.

Longchamps Restaurant, New York. 1956