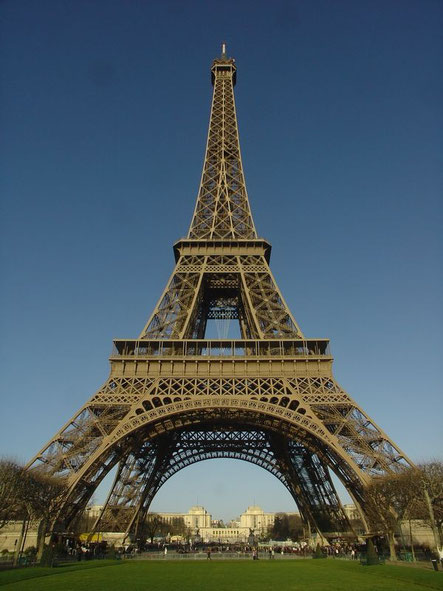 1931
One day on December 13th, the group had their photograph taken at the Eiffel Tower. They walked along the Seine River. Sightseeing through Paris, they went to the Louvre Museum, the Arc de Triomphe de l'Etoile, the Cathedral of Notre Dame, Gare de Lyons, and drove down the Champs Elysees. Baba bought a new coat at the Galleries Lafayette. That evening, they went to the Madeleine Cinema to see the movie Trader Horn.
Select other Parisian places from the index on the left.
1932
On April 27th, Baba entrained for Lugano, Switzerland, at 11 A.M. with Adi Jr., Beheram, Chanji, Ghani, Kaka Baria, Adi Sr., Kitty, Minta, Kim and Delia. Arriving in Paris, France, at 6:15 that evening, they went to see the Eiffel Tower and then returned to the railway station, taking a train through France to Switzerland.
Lord Meher Volume 5, Page 1594


The following images were taken by Anthony Zois, 2010
1937
To the women mandali, one foreign place was almost like another because they could not freely look or move about. Baba took them up the Eiffel Tower at nine o'clock at night on September 21st, but the women again kept their glances down and could not enjoy the expansive view.
Yet, in fact, there was nothing they cared to see
except their Beloved, in whom everything resides!
For them, there was nothing outside of him.
He was their Reality; without him, life held no interest.
On another evening, while Baba was in Paris, he went to the top of the Eiffel Tower. Later, he disclosed that, while at the top, he held a meeting with his agents and other spiritual Masters, similar to the meetings he had held in Assisi and Fallenfluh.
Lord Meher Volume 6, Page 2220