Born : 1904

Died : 1974

Married: Navaroji ( Naval ) Talati - 1924

Children : ( son ) Khurshed
and daughters  - Jeroo ( oldest ) - married ;  Rustom Mody they have a son Merwan.
                            Perviz - married Shridhar Kelkar ; they have a son Merwan & daughter Manije
Parents : Hormusji Karani ( father ) & Rupamai ( mother )

Siblings : Aloo ( sister ) b. 13th Sept. 1908  d. 21st Jan. 1994
                - was married to Edulji Randelia 13th April 1896  d. 9th Feb. 1977
                Dina had 2 brothers Dinsi & Babaji. Both married, neither had children.
                They were both Premashram young children.
INDIAN


TALATI - KARANI  FAMILY GENEOLOGY CHART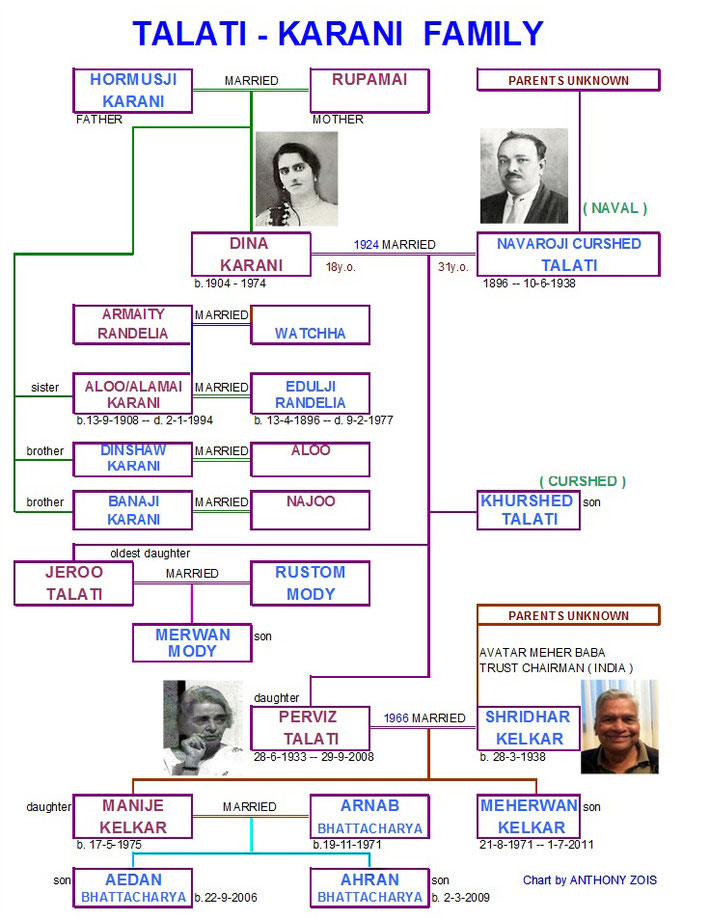 KHURSHED TALATI ( her son ) aged 27 died in 1958 in London of a heart-attack saying Baba's name. Baba told his mother, Dina Talati,



'Be happy. Khurshed is not dead. He lives in me.'
FL p32
Baba said in 1958 that his aunt had taken his name when she died: '

My name was on her lips when she dropped her body.'
GM p337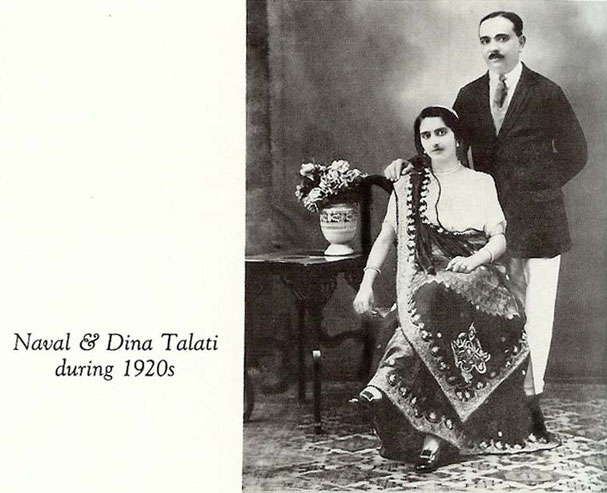 Dina's daughter -  Perviz married Shridhar Kelkar  in November 1966 ( the current Chairman of the AMBPCT. They lived in Bombay.