Author & Journalist
CANADIAN

Bob, a retired Canadian journalist, was born and raised in Halifax, Nova Scotia.
He first heard about Meher Baba at age 21 in Myrtle Beach in 1967.
"I had dropped out of university and was on the road like so many others in the sixties," says Bob.
Shortly after he entered journalism school in Toronto and graduated in 1971. While attending school he met Kate and married shortly after. They were together 39 years. Bob working for newspapers in Ontario and Atlantic Canada and Kate as a museum curator. The couple raised two lively youngsters -- Jessica and Jonathan -- before Kate's passing in July 2009.
The book Slave of Love was initially inspired after the author had a conversation with Baba's sister Mani on his first visit to India in 1995. Years of research followed and the actual writing process began after Bob retired from the newspaper business.
"Doing the book was a wonderful meditative experience. And of course, with Baba, the ecstasy was not without various bits of agony," says Bob.  "The wonderful comments from people since Slave of Love was released in July 2012 have been overwhelming.  Many people helped along the way . . .  and without them the book would never have happened."
The author is currently working on another Baba-related writing project ( Divine Drama ).

www.oceanicpublising.com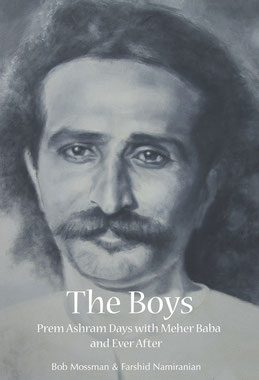 THE BOYS
Prem Ashram Boys with Meher Baba and Ever After

BOB MOSSMAN & FARSHID NAMIRANIAN 

Mid- 2020

Published by : Oceanic Publishing
http://www.oceanicpublishing.com/
465 pp.
Oceanic Publishing : 2015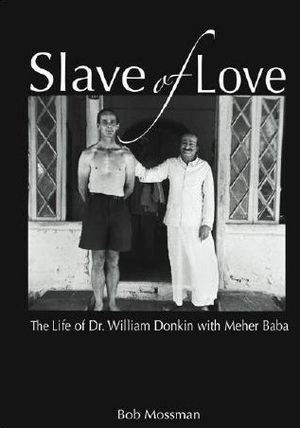 Oceanic Publishing : 2012
To purshase any of the above books click on the following web address.

BOB MOSSMAN AT SHERIAH BOOKSTORE, NTH. MYRTLE BEACH, STH.CAROLINA - FEB.2013
VIDEOS COURTESY OF ROBIN VOGEL