T A A ( TRANS AUSTRALIAN AIRLINES ) : Flight TN 533
SYDNEY to MELBOURNE
11th August, 1956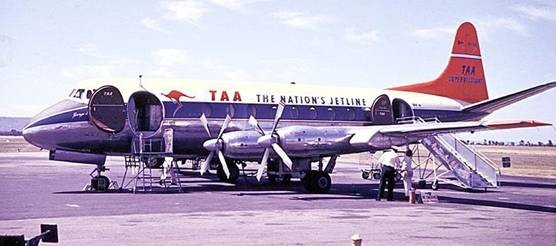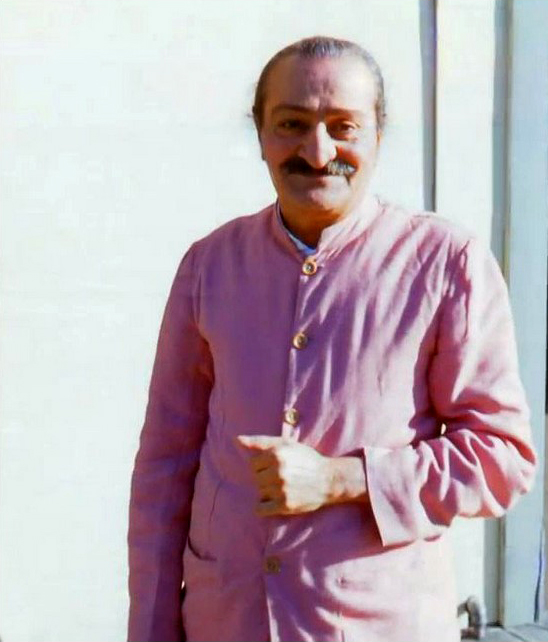 TN  Viscount Flight 533
August 11th 1956
Departed from Mascot Airport, Sydney, New South Wales at 4:15PM
Arrived at Essendon Airport, Melbourne, Victoria at 6:30Pm
Baba was accompanied by 20 of His followers.
Ena Lemmon was the first to greet Baba as he came off the plane and led him into the airport terminal, where other followers were waiting.
Viscount
The Viscount prototype first flew as the Vickers Type 630 on 16th July 1948, and the enlarged and definitive V700 series completed its maiden flight on 28th August 1950. Airline launch customer British European Airways commenced Viscount operations in January 1953, followed by Air France in March of the same year. Large orders followed on from North America, followed by smaller orders worldwide.

Ironically, the Dutch Fokker F27-100 Friendship, which first entered airline service with Aer Lingus in December 1958, carried 40 passengers using only two RR Dart prop-jet engines as opposed to the V700's four RR Darts lifting an initial load of 48 passengers.

The V700 design maximum weight was 56,000 lbs, and was progressively increased to 60,000 lbs. The V800 series maximum weight started out at 69,000 lbs but was later increased to 72,500 lbs. In both models increasingly powerful versions of the Rolls Royce Dart turbo-prop engine were fitted, permitting these increases in gross weight.

The first Australian Viscount 700 delivery was to TAA on 5th October 1954, with their sixth aircraft being accepted on 2nd April 1955, this being the first to have removable slipper tanks for added range. TAA was unique among local V700 operators in using wing-mounted slipper tanks. Four more V700's were delivered in 1956, two in 1957 and the last three in 1958, for a TAA fleet total of fifteen.  
  The slightly longer and heavier Viscount 800 first flew on 27th July 1956, and was delivered to launch customer British European Airways in February 1957. The initial Australian V800 operator was Ansett-ANA, accepting the first of four new aircraft on 12th March 1959, the remainder being delivered by May of the same year. Two second-hand V800's were delivered to Ansett-ANA in 1960 and 1962 respectively.

TAA in 1956 & Essendon Airport, Melbourne
Melbourne 1956 Olympics & Maps
See present day images of Melbourne in the folder marked " Location Gallery > Australia > Melbourne