NATIONAL  AIRLINES :  Flight 326
Wilmington, N.C. to Washington, DC.
1958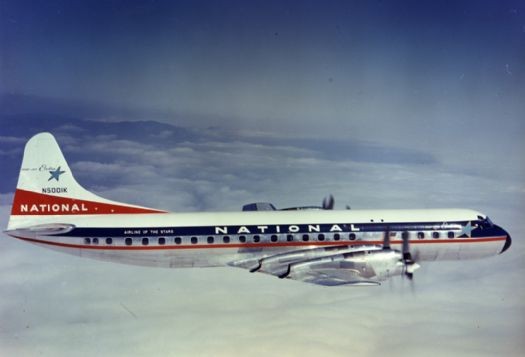 Please note that there isn't any evidence that this is the type of plane that Baba flew on. It's purely speculation that he flew either the plane above or a much earlier version - Douglas DC7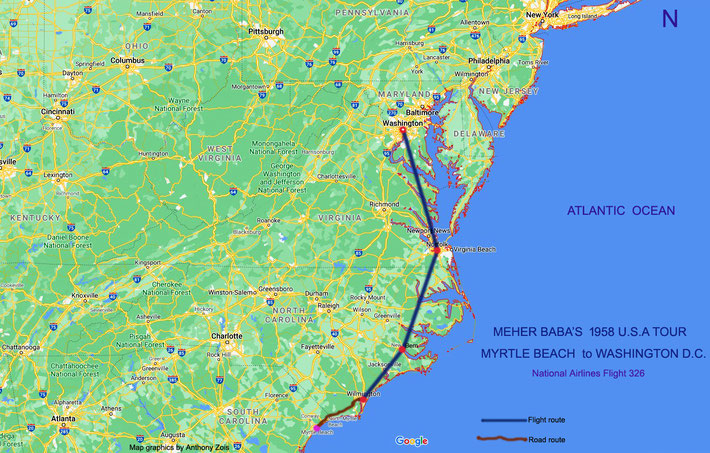 The above and below images are  of Meher Baba arriving at Wilmington Airport, Nth Carolina in 1956.