AMERICAN
FILM - DVD MAKING

You Alone Exist
This is the prayer/poem that Meher Baba wrote with Bhau Kalchuri and that Baba said would be sung in households around the world. Peter Nordeen produced this marvelous DVD and put together the wonderful visual images. Jim Meyer created and performed the outstanding sound track. 24 minutes.
DVD
This is an extract from the video. Jim Meyer sings the title song "You Alone Exist"
God In Human Form
Written and produced in 2003 by Peter Nordeen, this excellent, biographical documentary is also a good introduction to the life and work of Avatar Meher Baba. 65 minutes.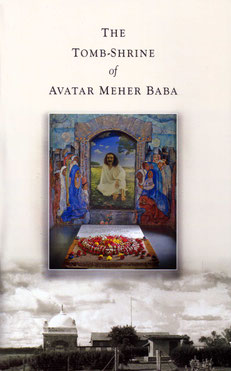 THE TOMB-SHRINE OF
AVATAR MEHER BABA
2018
PETER NORDEEN

 Published by : Avatar Meher Baba Perpetual Public Charitable Trust
46 pp.
2022 : Highest of the High
2016 : Beloved Archives, New Jersey.