Films, DVDs & Videos Related to Meher Baba
1932 : Filmed at Kensington, London, UK.Meher Baba interviewed by British historian, Charles Purdom in the common garden of the Davy's home on April 8th, 1932. Produced by the Paramount Film company.
1932 : Filmed at Harmon-on-Hudson, New York State, USA
Meher Baba dictating is being read by Meredith Starr in the garden of Margaret Mayo's home. Sounds of the steam boats on the Hudson River are heard.
"THE PERFECT MAN"  or  "NIGAH-E-KAMIL"   1938
This is a rare trailer to a much talked about 1938 Bollywood film directed by an early disciple of Meher Baba, Rustom Irani.
Amy and Jangu Irani recently discovered the original trailer in their house in Nasik and had it digitized. This is posted with their kind permission.

Rustom Irani, Directed, Produced, Wrote and starred in this film titled 'The Perfect Man'. His film-name is given as Rukesh Ranjit. His co-star (credited as Seeta) was said to be a famous Bollywood starlet at the time, but I have no further information on her. The film had its world premiere in the Circle Theatre in Nasik where Meher Baba, along with many of his disciples attended.
Produced by Circle Pictures.

2015 Video by Said Osio

Said Osio
Said Osio is an artist, senior teacher, and retreat guide trained in imagery and alchemy. The late Pir Vilayat Khan, Osio's teacher for more than 30 years, had a strong creative influence on his "inner imaginal" body of work. For Osio, performance and ritual become the building blocks, metaphors, montages, songs, visual landscapes, and stories for the expression of creative intelligence. Said Osio's work grows out of a lifelong encounter with iconic art, using found objects and images across cultures and spiritual traditions. He founded Nadazul, a guided imagery collective, and has been a creativity and strategy consultant for design professionals. Osio currently works at the intersection of creativity and the healing healthcare profession, incorporating visual language and storytelling, healing, spirit mind-body connection and integrative medicine. www.nadazul.com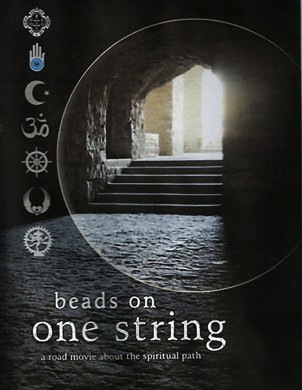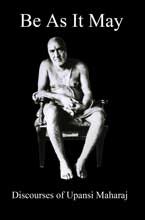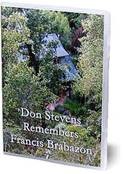 Rabia of Basra
The life of Rabia of Basra, the eighth century Islamic saint, is celebrated in this musical drama created and performed by members of Sufism Reoriented in 2005 to honor Avatar Meher Baba. Episodes from Rabia's life are used to illustrate processes of internal transformation among contemporary American Sufis. This teaching tape explores entry to the spiritual path, principles of discipleship and the nature of a Master. The play represents a collaboration of many Sufi poets and writers over a span of 20 years, and includes an original dance sequence. Narrated by Murshida Carol Weyland Conner. 2 hours, 40 minutes.