MEHER BABA'S 1952 VISIT TO THE WEST
PRAGUE, OKLAHOMA TRIP
& TREATMENT

SYNOPSIS OF THE 1952 TOUR

Meher Baba and his entourage of male & female close followers ( mandali ) started their Western tour when they flew out of Bombay Airport on Friday 18th April 1952 flying with TWA.

Their destination was New York, USA, arriving on the 20th April at Idlewild Airport.
They then left by train to Florence, South Carolina at midnight, the same day. They arrived at Florence, SC., the next day at 11am ( 21st ), they were then driven to the Meher Spiritual Center at Myrtle Beach, SC, arriving at 3pm.
continued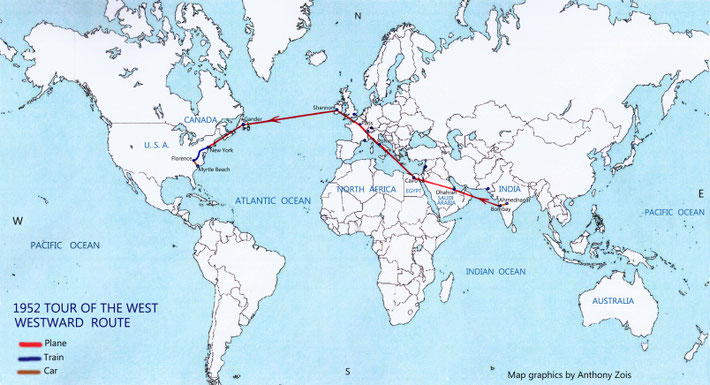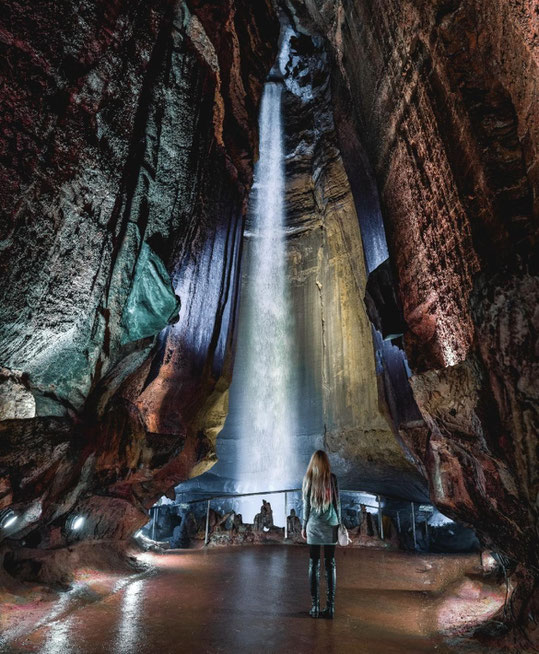 After a month stay on the Center, Baba and his women Mandali drove off in 2 cars for the West Coast. A few days later on the 24th May, at Prague, Oklahoma,  Baba's car was involved in an serious accident with another motor vehicle.
Meher Baba  and some of the women in his car suffered serious injuries.
Following his treatment at the local hospital, he was transported along with the group back to Myrtle Beach to recover and seek expert treatment from nearby medical institutions. During this period he and the female mandali stayed at Elizabeth Patterson's home - Youpon Dunes, staying for 5 weeks.
The route taken from Myrtle Beach SC to Prague OK.
Baba and his entourage of 15 travelled by train back from Florence, SC., to New York City, staying in Scarsdale, NY till the near end of July.
Baba and his women mandali and a couple of others flew from New York's Idlewild Airport on the 30th July via Gander, Canada to London, England, arriving the 31st.
AZ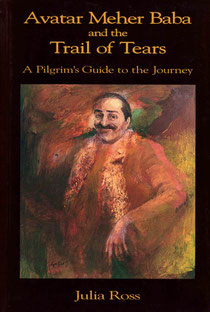 AVATAR MEHER BABA & THE TRAIL OF TEARS
Julia Ross
2011 -

2012 - Published  : MultiCultural Educational Publishing Co.

Jerome, AZ.
442 pp.

Cover art : Lyn Ott
This book describes Meher Baba and his entourage in 1952 travelling from Myrtle Beach, SC through to Prague, OK., where his car was involved in a serious car accident.
This whole area was also where the Native Americans suffered cruelty by the newcomers.