1969 : Darshan ( Great ) at Guruprasad, Poona, India by the Australian Group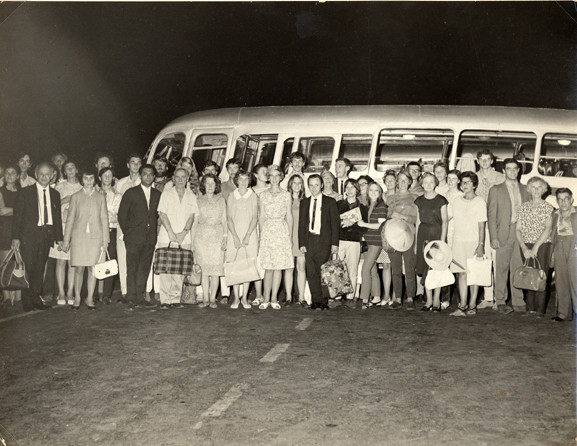 According to "Mandali Family Letters" book there were 47 Australian who came to India.
There were a total of 695 who attending the event.
349 men, 320 females and 26 children.
562-USA, England-17, France-4, Switzerland-1, Germany-2, Lebanon-2, Israel-1, Hawaii-3, Hong Kong-1, Taiwan-1, Sth. Korea-1, Phillipines-2, Africa-3, Iran-10, Pakistan-37.
http://www.avatarsabode.com.au/1969/
http://www.avatarsabode.com.au/1969/correspondence.htm
The commemorative medallion issued mid year 1969 after the Last Darshan. Courtesy of Margaret Harrison, whose father Le Buchanon bought it in India at the time.

CLICK ON THE IMAGES BELOW TO ENLARGE THEM.