1969 : Darshan ( Last ) at Guruprasad, Poona, India by the Australian Group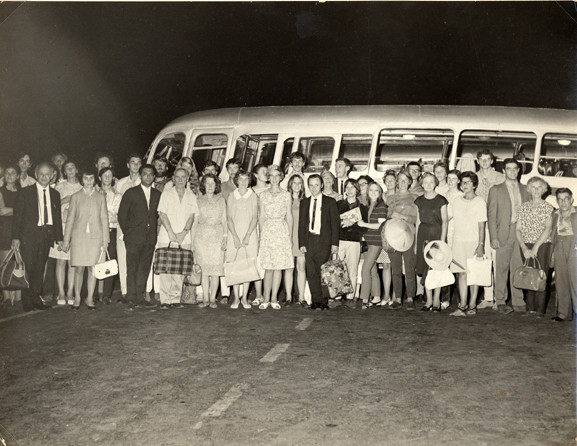 According to "Mandali Family Letters" book there were 47 Australian who came to India.
There were a total of 695 who attending the event.
349 men, 320 females and 26 children.
562-USA, England-17, France-4, Switzerland-1, Germany-2, Lebanon-2, Israel-1, Hawaii-3, Hong Kong-1, Taiwan-1, Sth. Korea-1, Phillipines-2, Africa-3, Iran-10, Pakistan-37.
http://www.avatarsabode.com.au/1969/
http://www.avatarsabode.com.au/1969/correspondence.htm