MEHER BABA'S 1952 VISIT TO THE WEST
* VISIT TO NEW YORK CITY *

SYNOPSIS OF THE 1952 TOUR

Meher Baba and his entourage of male & female close followers ( mandali ) started their Western tour when they flew out of Bombay Airport on Friday 18th April 1952, flying TWA.

Their destination was New York, USA, arriving on the 20th April at Idlewild Airport.
 They then left by train to Florence, South Carolina at midnight, the same day. They arrived at Florence, SC., the next day at 11am ( 21st ), they were then driven to the Meher Spiritual Center at Myrtle Beach, SC, arriving at 3pm.
After a month stay on the Center, Baba and his women Mandali drove off in 2 cars for the West Coast. A few days later on the 24th May, at Prague, Oklahoma,  Baba's car was involved in an serious accident with another motor vehicle.
Meher Baba  and some of the women in his car suffered serious injuries.
Following his treatment at the local hospital, he was transported along with the group back to Myrtle Beach to recover and seek expert treatment from nearby medical institutions. During this period he and the female mandali stayed at Elizabeth Patterson's home - Youpon Dunes, staying for 5 weeks.
continued....
    MEHER BABA         MEHERA IRANI      MEHERU IRANI      MANI IRANI       DR.GOHER IRANI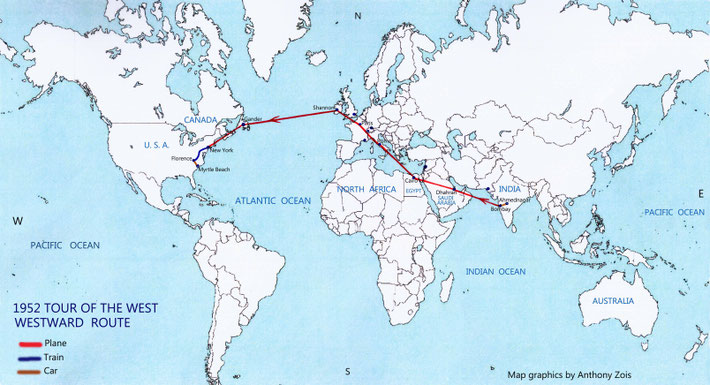 DR. WILLIAM DONKIN            GUSTADJI       ADI K.              SAROSH               MEHERJEE
Baba and his entourage of 15 travelled by train back from Florence, SC., to New York City, staying in Scarsdale, NY till the near end of July.
Baba and his women mandali and a couple of others flew from New York's Idlewild Airport on the 30th July via Gander, Canada to London, England, arriving the 31st.
AZ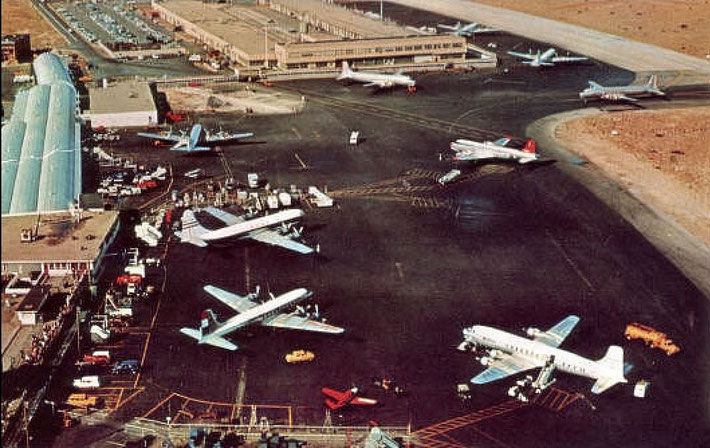 On the 30th July 1952, Meher Baba accompanied by his women Mandali and Dr. Donkin departed New York City's Idlewild Airport ( later J.F. Kennedy Airport ) at 3pm for London, England via refueling stops at Gander, Canada & Shannon Airport , Ireland.
The aeroplane flying them was a Pan Am Douglas DC-6B 'Clipper Liberty Bell' - Flight 50 and for this specific route it was known as the 'all-tourist class Rainbow' service.
Meher Baba's sister Mani, referred to it as the touristy plane in her book.
Pan Am had only introduced a cut fare service of almost half of the previous fares, only a couple of months earlier.
PAN AM   DOUGLAS DC 6B " The Rainbow "
THE 1952 PAN AM FLIGHT BROCHURE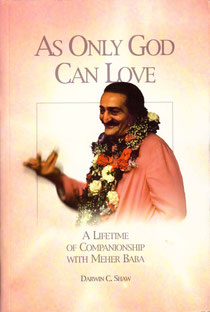 AS ONLY GOD CAN LOVE
 - a lifetime companionship with Meher Baba
Darwin C. Shaw
2003
Published by ; Sheriar Foundation
594 pages

Darwin Shaw writes in his memoirs the difficulty he and Meher Baba's men Mandali had in hoisting Baba in a chair onto the Pan Am plane to London and then for the length of the plane, over the seats to His own seat.
( see pages 153 - 155 )