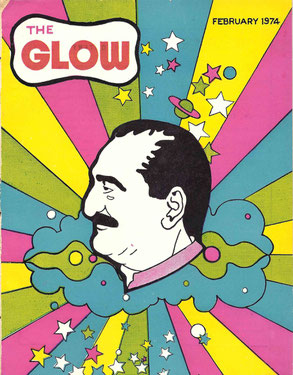 PLEASE NOTE : IF YOU THE READER HAS A MISSING COVER OR A BETTER EXAMPLE OF A COVER PLEASE CONTACT ME SO IT CAN BE INCLUDED.

THIS PUBLICATION WAS PUBLISHED AND PRINTED IN INDIA, COMMENCING AS "THE SPARK" IN 1965 FOR ONE ISSUE AND CHANGING IT'S NAME TO "THE GLOW" IN 1966 CONCLUDING IN 1976.
THE EDITOR WAS NAOSHERWAN ANZAR.
THE SAME EDITOR LATER CONTINUED HIS WORK IN THE "GLOW INTERNATIONAL" PUBLICATION.
Consulting editor : Freiny Nalavala
The Glow - February 1969.
Courtesy of Jeanne Kassof
Glow-1969-1-Feb.pdf
Adobe Acrobat Document
6.9 MB