VISIT to NEW YORK, USA 
6th November 1931

1931
Meher Baba's first visit to America
Meher Baba sailed from Genoa, Italy on the SS ROMA on 27th October 1931.
The ship put into Nice, France then to Naples, Italy  ( 28th ) then called into Gibraltar [Br.] ( 30th ).
The ship then sailed to Cape St.Vincent   [ Azore Islands ] on the 1st November.
The ship arrived in New York on the 6th Nov. Baba and his men mandali went immediately to Harmon-on-Hudson near Croton.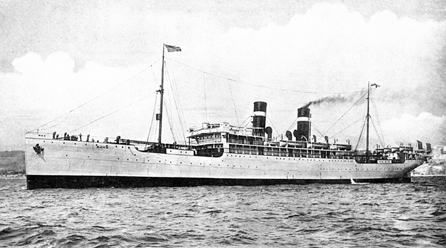 Baba returned to New York by car on the 15th Nov and returned to Harmon on the 17th.
On the 21st he went to Boston by car ( MA ) and on the 23rd he was taken car to Hancock ( NH ). They returned to Boston on the same day. Sailing later that day on the SS WASHINGTON.
Arriving in New York much later that day.
On the 26th, the photographer - Arnold Genthe came to Baba's hotel and took 3 photos of him.
A couple of days later on the 28th Baba returned to Harmon. Baba stayed 6 days returning to New York on the 4th December.
Meher Baba sailed for Le Havre, France on the following day. They sailed on the SS Bremen.
They arrived on the 11th Dec.