TRIP TO CHINA - NANKING

June 1932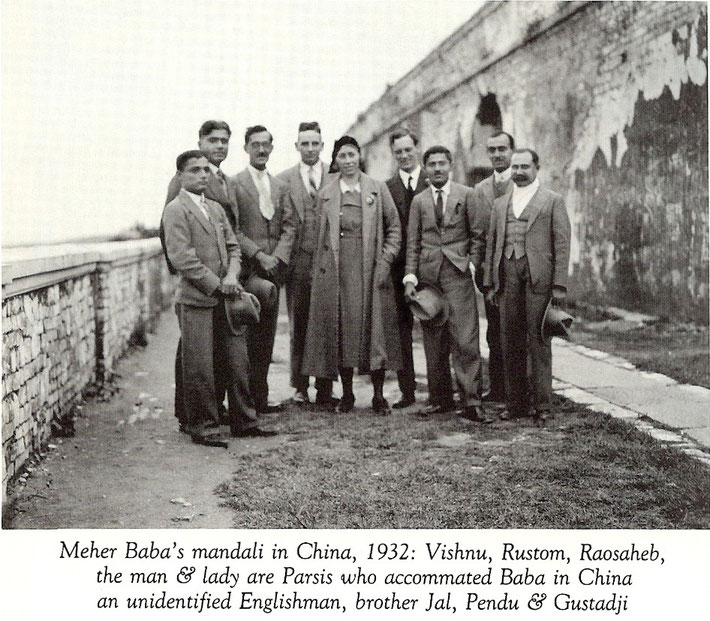 The above photo was taken in Nanking ( now Nanjing ). The group are standing outside the walled city. The Nanking City wall was built between 1366 and completed in 1393.
This photo was taken about May 1932, prior to Rustom K. Irani ( 2nd left ) left to meet Meher Baba on the 9th June in Honolulu, Hawaii, when he sailed from the California.

With thanks to Mike Hong & other members of the Chinese Meher Baba group for their assistance.