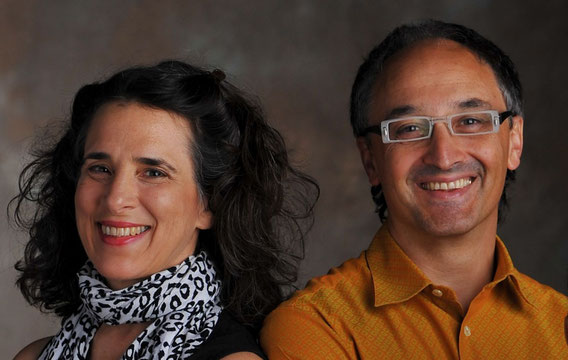 SALLY ( SARA ) PEARSON & PATRIK WIDRIG

Sara (Sally) Pearson heard of Meher Baba in September of 1969, first danced at the Center in 1970, and at Meherabad and Meherazad in 1972.  Patrik first heard of Meher Baba in 1986 in NYC, where he had recently arrived from Switzerland to study modern dance. They have been co-artistic directors of PEARSONWIDRIG DANCETHEATER since 1987, choreographing, performing, and teaching throughout the US, Europe, Latin America, India, Asia, and New Zealand, including performances at Lincoln Center in NYC and the Kennedy Center in Washington, DC.  In addition to their concert stage dances, their site-specific performances outside of the theater include the Eiun-In Buddhist temple in Kyoto, Japan, the Museo de Bellas Artes in Santiago, Chile, the lobby of the New Alexandrinsky Theatre in St. Petersburg, Russia, and Zeche Zollverein, a UNESCO World Heritage site in Essen, Germany.  Their work is a mix of experimental dance, spoken word, video, and innovative set and costume design. Most recently, they choreographed a dance with Arangaon college students that was performed in the Meher Theater at Meherabad, and they have been invited to China, Slovakia, and Puerto Rico to choreograph, perform, and teach in 2019-20. They are currently associate professors at the University of Maryland's School of Theatre, Dance, and Performance Studies, where they delight in mentoring the next generation of arts activists and ask for the Beloved's help in navigating academic politics.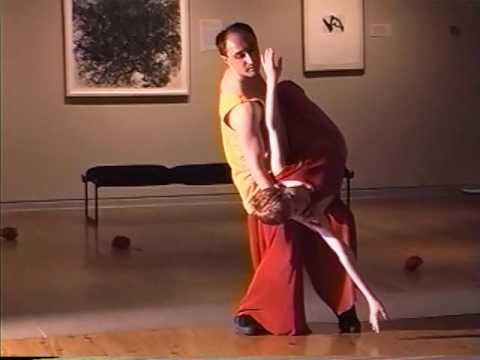 Patrick Widrig and Sara Pearson—artistic directors of the Pearson–Widrig Dance Theater, a company that holds workshops and performances across the world—have invested their efforts in various site-adaptive works that highlight a place's specific and universal attributes. Widrig and Pearson articulate that artistic vision is different from having to deal with the practical world's restrictions. Site-adaptive works may be associated with economic practicality since they may be adapted to the specifics of any architectural or natural space. They are also able to differentiate space and place: space refers to an inherent choreographic element and requires a spatial awareness. Pearson and Widrig talk about the initial attempts at their transition from performing on stage to holding site performances, and how historical research plays no small part in determining their work's direction.