Audrey Wilson Williams " Shirin "
aka Olga Valevska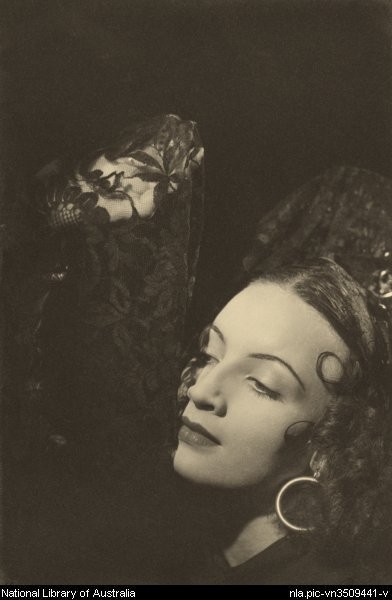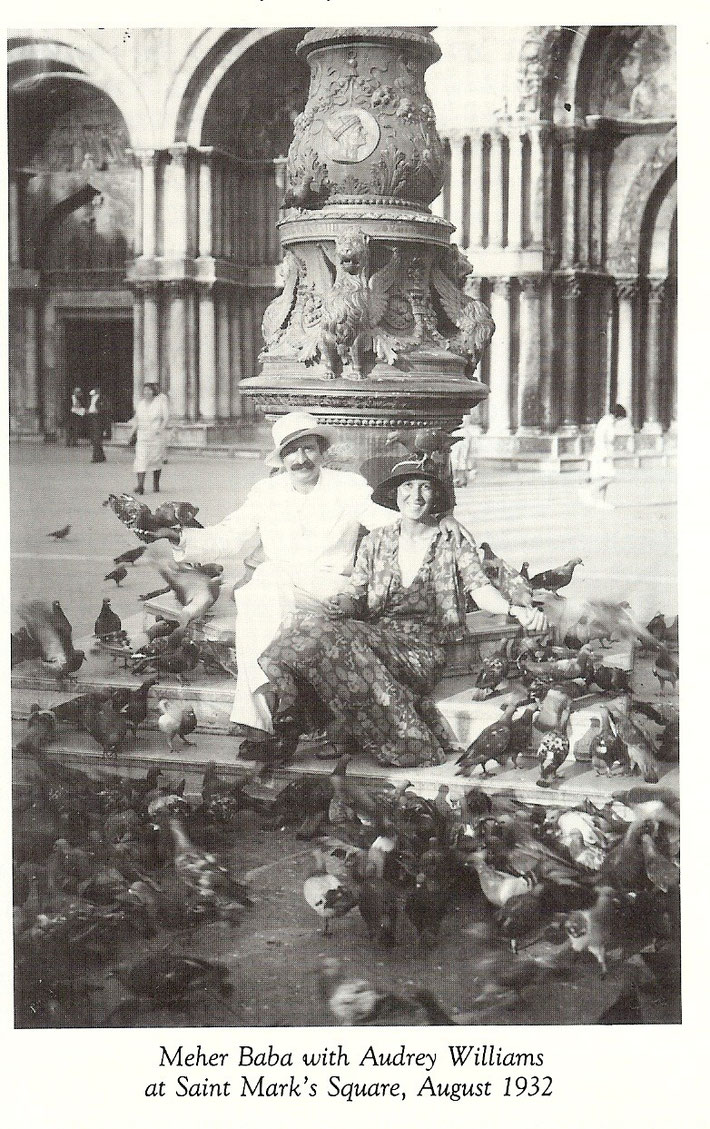 Colonel W. De Basil's Monte Carlo Russian Ballet
After eleven days at sea, the Kaiser-i-Hind arrived in Marseilles on July 29th.1932,  Baba was met by Kitty Davy and her brother Herbert, who had come from China via Russia. The next day, much to Quentin Tod's surprise, Baba arrived earlier than scheduled by train in Santa Margherita, located along the Italian Riviera coast. Between the towns of Santa Margherita and Paraggi, Tod had rented a separate villa for Baba and the mandali named Fiorenza, which Baba liked very much.
Prior to Baba's arrival, Margaret Craske, Mabel Ryan and Audrey Williams had arrived on July 25th; Delia DeLeon, Minta Toledano, Stephanie Haggard and Kim Tolhurst arrived July 28th. Audrey Williams was a talented eighteen-year-old dance pupil of Margaret Craske's whom Baba had specifically cabled to come and be with him in Italy. Margaret had previously mentioned Audrey to Baba during the train journey from London to Southampton as he was leaving for America the previous May. At that time, Baba told Margaret about Audrey, "Yes, she is the one you ought to have brought to me! She is the one I must see." Another reason for her presence was that Baba wished the total number of those with him at Santa Margherita to equal twelve.
Lord Meher ; Bhau Kalchuri - Vol.5  Page 1682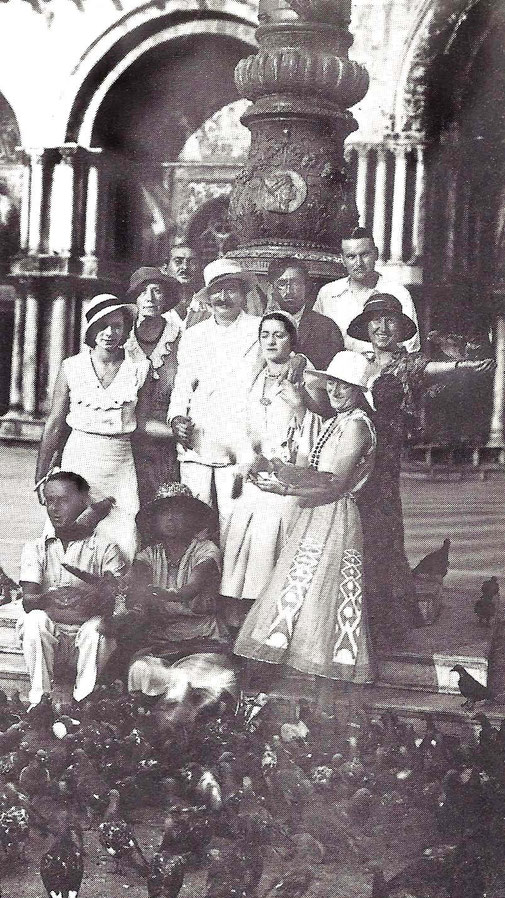 Chanji wrote the English ladies again in London:
October 15th, 1932
Nasik
Dearest Kimco,
The world wants a Sweetheart, and would love to have One who is real and true; they are very rare and not easily traced. And when such a One is found, millions run after the Sweet Beloved – all come in touch and contact with him. But few – very, very few find a place in the Beloved's heart and come in close contact with him. And even out of these, there are fewer still who are closest to his heart and are able to find that real thing which the world thirsts for – love.
You, Kimco, were the luckiest to find the sweetest Beloved in the world come and knock at your very doors. He was graciously pleased to bestow the best on you – his unbounded love. You all so splendidly responded, he gave you the softest corner in his very loving heart. You all loved him with all your hearts and loved to live or die for him, with the result that you have ever been in his mind and heart, in spite of all his multifarious activities and movements here.
How can one tell you that, although he is very busy every second and without rest, he has always the sweet name of his Kimco at heart. That is the only name and foreign subject so frequently discussed and enjoyed by him and all of us. How very particular he is to see that every week letters be sent to you from here by airmail. And when he doesn't receive letters from you for two to three weeks, he feels so sad. For Baba to hear that Shirin [ Audrey Williams ] and Mumtaz [ Zillah Cluse ] are becoming colder and less responsive, rather indifferent to him, has added much to his grief. What grief it causes Baba, you have no idea!
However, Shalimar [ Minta Toledano ] writes every week how terribly she misses Baba and finds life "lifeless" without him. Leyla's [ Delia DeLeon's ] faithfulness and love flow through her weekly letters; Zuleka [ Margaret Craske ] and Phiroze [ Mabel Ryan ] have nothing else but love to offer to Baba in words that delight him ever so much; Saroja's [ Kitty Davy's ] love is ever selfless as it ought to be. Full of love and enthusiasm, they all want and wait to see Baba with them in January.
Lord Meher ; Bhau Kalchuri - Vol5 Page 1723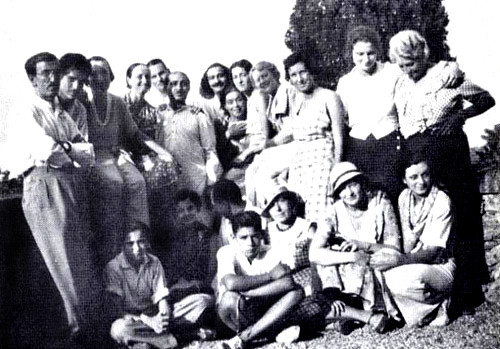 Actually, Baba had informed Gadekar in advance that he would be travelling to France on the Strathnavar, but he had instructed Gadekar not to tell anyone. So when Gadekar's wife, Gunatai, and their two children saw him off in Bombay, they were delighted to find Baba and the mandali on board. To Gunatai, Baba remarked, "Do not worry. I am with your husband."
Another fortunate fellow traveller was the young dancer Audrey Williams, an acquaintance of Margaret Craske's, who had not seen Baba since 1933 in Europe.
Audrey had joined the dance company called De Basil Ballets Russes de Monte Carlo and was returning there from Australia. Being in Baba's presence again, she recalled, "With him, one still had this feeling of eternal happiness." This was to be her last meeting with Baba.
The ship docked at Aden at three in the afternoon on August 4th. At one point, Baba observed, "Suffering is the keynote to spiritual life. Sadgurus and the Avatar never avoid suffering, either their own or their circle's, by doing miracles. They suffer themselves and let their circle suffer too."
Lord Meher ; Bhau Kalchuri - Vol6 Page 2198