"Swanee" and Baba
by Kendra Crossen
In a letter to Kitty Davy, Mehera called "Swanee" Baba's "other favorite song," his first being "Begin the Beguine." She noted that the first line was "I have been away from you a long time." It was Mehera who taught Baba to sing "Swanee"; she had learned it at St. Helena's, a school in Pune for children of all religious communities that she began attending at age 14 (Mehera-Meher, vol. 1, pp. 53, 148).
Mehera wrote to Kitty: "This song Baba used to sing before He was on silence. When we came to Baba in the ashram, I used to sing it while doing my duties. One day Baba heard it and asked me for the song which He liked very much. We sang it together a few times, then Baba used to sing it alone very beautifully as He has a very lovely singing voice. He said it was the first English song He had sung, and from then on He had a flair for good English songs, because Baba likes only the mystical songs (Qawali), many of which are from Hafiz and Jigar" (letter from Mehera J. Irani to Kitty Davy, October 1959, in Kitty Davy, Love Alone Prevails, p. 552).
Later, a recording of "Swanee" by Al Jolson was obtained to play for Baba (Mehera-Meher, vol. 1, p. 148). Baba did not care for the flip side, "Springtime in the Carolinas" (p. 277)—ironically, since his future Home in the West, Meher Spiritual Center, was to be in South Carolina.
Wikipedia succinctly defines "Swanee" as "an American popular song written in 1919 by George Gershwin, with lyrics by Irving Caesar. It is most often associated with singer Al Jolson. … It was written partly as a parody of Stephen Foster's 'Old Folks at Home.'" I included that last sentence because the composer Stephen Foster is a paternal ancestor of mine. You've got to take your "Baba links" where you find them.
The Al Jolson version is the classic, but since he often sang it in blackface, the performance seems embarrassingly racist today. I much prefer the Muppets version, in which the chorus is performed by penguins, who are both black and white.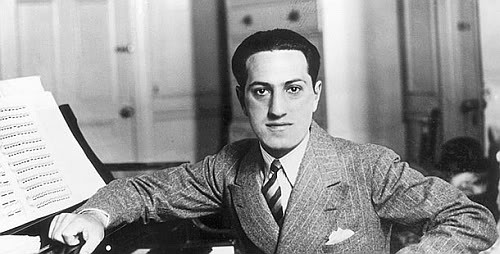 I've been away from you a long time
I never thought I'd missed you so
Somehow I feel
You love is real
Near you I long to/wanna be

The birds are singin', it is song time
The banjos strummin' soft and low
I know that you
Yearn for me too
Swanee ! You're calling me !

Chorus :

Swanee !
How I love you, how I love !
My dear ol' Swanee

I'd give the world to be
Among the folks in
D-I-X-I-E-ven no[w]My mammy's
Waiting for me
Praying for me
Down by the Swanee
The folks up north will see me no more
When I go to the Swanee Shore !
(bis Chorus)

Swanee, Swanee, I am coming back to Swanee !
Mammy, Mammy, I love the old folks at home !
(bis)
From Wikipedia, the free encyclopedia
"Swanee" is an American popular song written in 1919 by George Gershwin, with lyrics by Irving Caesar. It is most often associated with singer Al Jolson.
The song was written for a New York City revue called Demi-Tasse, which opened in October 1919 in the Capitol Theater. Caesar and Gershwin, who was then aged 20, claimed to have written the song in about ten minutes riding on a bus in Manhattan, and then at Gershwin's apartment. It was written partly as a parody of Stephen Foster's "Old Folks at Home". It was originally used as a big production number, with 60 chorus girls dancing with electric lights in their slippers on an otherwise darkened stage.[1]

The song had little impact in its first show, but not long afterwards Gershwin played it at a party where Al Jolson heard it. Jolson then put it into his show Sinbad, already a success at the Winter Garden Theatre, and recorded it for Columbia Records in January 1920.[2] "After that," said Gershwin, "Swanee penetrated the four corners of the earth.". The song was charted in 1920 for 18 weeks holding No. 1 position for nine.[3] It sold a million sheet music copies, and an estimated two million records.[4] It became Gershwin's first hit and the biggest-selling song of his career; the money he earned from it allowed him to concentrate on theatre work and films rather than writing further single pop hits. Arthur Schwartz said: "It's ironic that he never again wrote a number equaling the sales of Swanee, which for all its infectiousness, doesn't match the individuality and subtlety of his later works."[5]

Jolson recorded the song several times in his career, and performed it in the movies The Jolson Story (1946), Rhapsody in Blue (1946), and Jolson Sings Again (1949). For the song's performance in The Jolson Story, Jolson, rather than actor Larry Parks, appeared as himself, filmed in long shot. Although usually associated with Jolson, "Swanee" has been recorded by many other singers, most notably Judy Garland in A Star Is Born.[1] Rufus Wainwright performs the song on his 2007 album, Rufus Does Judy at Carnegie Hall. In 1979 "Swanee" was performed by the Muppets.[6]

Recorded versions
Al Jolson - rec. January 8, 1920 - released as Columbia A 2884, matrix 78917-2
Judy Garland - 1939
Al Jolson - 1943 - included in the movie "Rhapsody In Blue" (1945)
Al Jolson - rec. August 10, 1945 - released as Decca 23470, matrix L 3912
Muppets - rec. 1979 - broadcast as part of Episode 402 of The Muppet Show (refrain only): available here



See also
References
External links