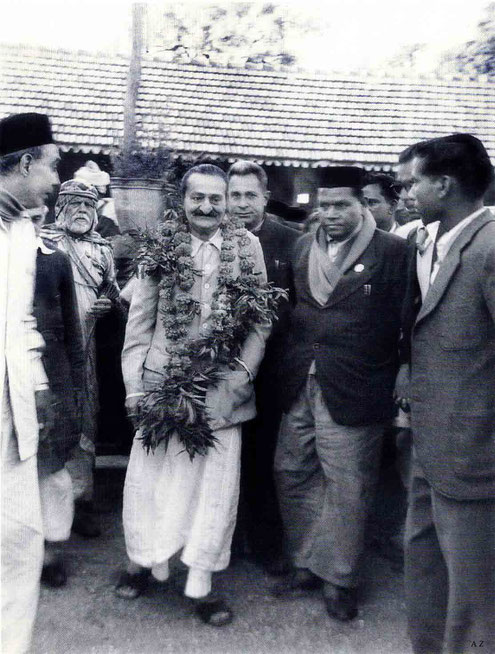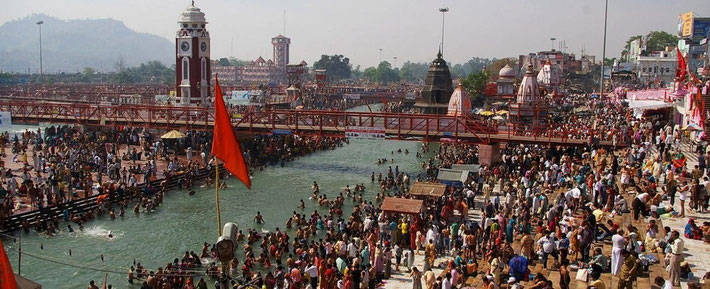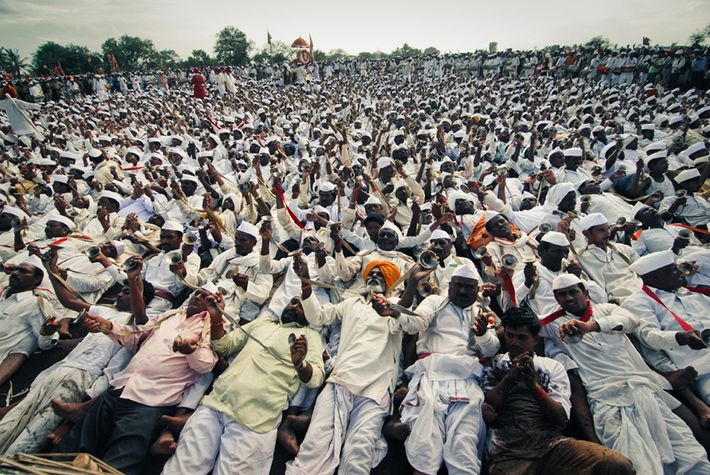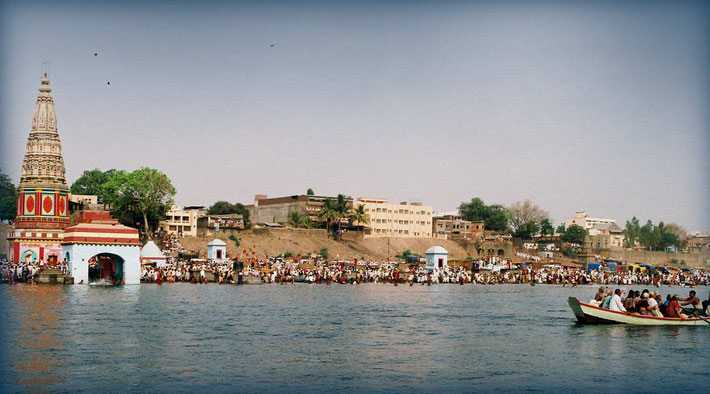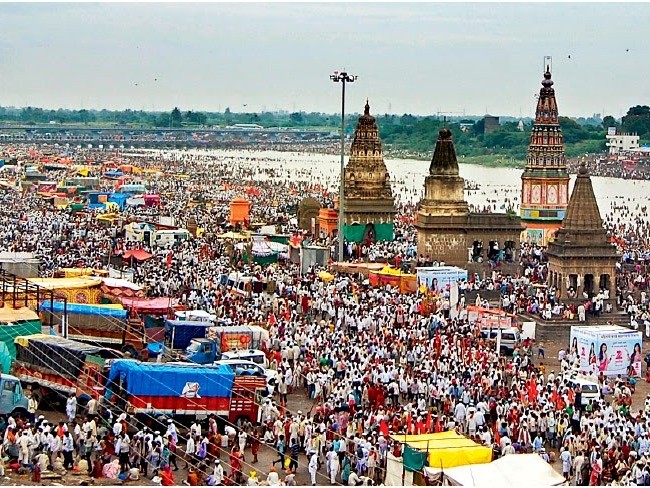 Pandharpur is a pilgrimage city on the banks of Bhimā river in Solāpur district, Maharashtra, India. Pandharpur is situated on the 1711 north axis and the 7511 east longitude in Solapur District. The Vithoba temple attracts about a million Hindu pilgrims during the major yātrā (pilgrimage) in the month of Ashadh (June–July).
Contents
Geography
Pandharpur has an average elevation of 458 metres (1502 feet).
Demographics
According to the 2010 census of India, Pandharpur had a population of 1,20,000. Males constituted 52% of the population and females, 48%. 71% of the population was literate; 78% males and 64% females.
Politics
List of MLA from Pandharpur State assembly constituency.
1952 - Balasaheb More

1957 - Bhai Raghunath Raul


The Vithoba of Pandharpur
Pandharpur is one of the most prominent pilgrimage places in Maharashtra. It is located on the banks of the Bhimā river, which is alternatively known as Chandrabhāgā because of its half-moon-like shape. The city is named after a great merchant, Pundalik, who achieved self-realization there.[1]
Pandharpur, also known as Pandhari, hosts the renowned Vitthal temple on the banks of Bhimā. "Vithoba", "Pāndurang", and "Pandharināth" are the popular alternate names of the deity, Viththal, who is regarded in Hinduism as a form of Lord Krishna. Krishna is considered as an incarnation of Lord Vishnu. Rakhumāi or Rukmini is Viththal's consort in the temple.
The worship of Vitthal in the Pandharpur temple is based mainly on the contents of the Puranas, and the contributions of the Vaishnav saints of Maharashtra and Karnataka during the 13th through the 17th centuries. Some of these saints are Dnyaneshwar, Namdev, Gora Kumbhar, Chokhamela, Eknath, Tukaram, Purandara Dasa, Vijaya Dasa, Gopala Dasa, and Jagannatha Dasa.
The Pandharpur temple covers a large area and has six gates. The eastern gate is known as the "Namdev Gate."
Pandharpur hosts four annual pilgrimages ("yātrās") of Hindu devotees. Among them, the pilgrimage in the month of Āshādh (June–July) in the Hindu calendar attracts the largest number of pilgrims—around 500,000 to 700,000 people. The pilgrimages in the months of Kārtik (October–November), Māgh (January–February) and Shrāvan (July–August) attract the second, third and fourth largest numbers of pilgrims respectively.